Robinson Cano: How Scorching Hot Bat Changes Yankees Lineup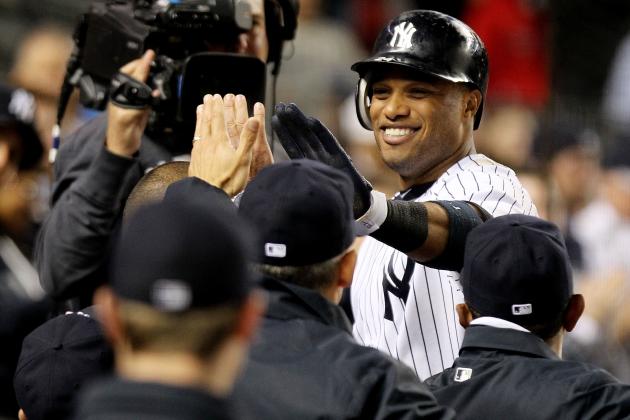 Nick Laham/Getty Images

In the everyday scheme of things, famous military theorist Carl von Clausewitz and New York Yankees All-Star second baseman Robinson Cano would not be mentioned in the same breath. But every now and then, two great men are united by one common cause—winning.
Clausewitz is the creator of the nine Principles of War. These nine principles are the cornerstone of U.S. military operations. The principles are objective, offensive, mass, economy of force, maneuver, unity of command, security, surprise and simplicity.
Cano is the creator of recurring nightmares for opposing big league hurlers.
In this slideshow, I am going to use Clausewitz's nine Principles of War to explain how a scorching Cano changes the Yankees lineup and enables the team to turn the corner.
Begin Slideshow

»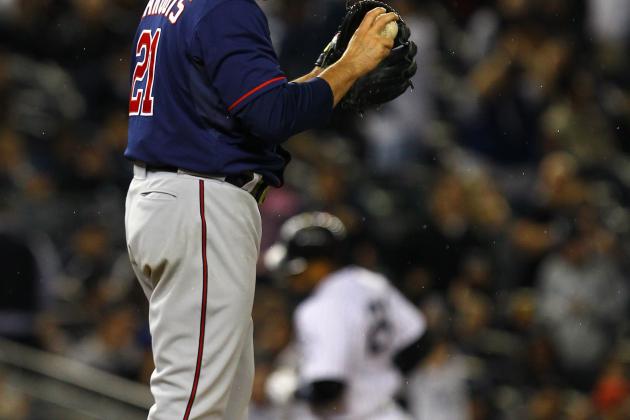 Al Bello/Getty Images

The fundamental objective of warfare is to destroy your enemy's armed forces and their will to fight.
Cano's fundamental objective is to destroy opposing pitchers and their will to continue.
Cano's scorching bat changes the Yankees lineup because it forces pitchers to bring their A game from opening pitch.
Hurlers that allow Derek Jeter and/or Curtis Granderson to reach base set a dangerous table for Cano to achieve this principle.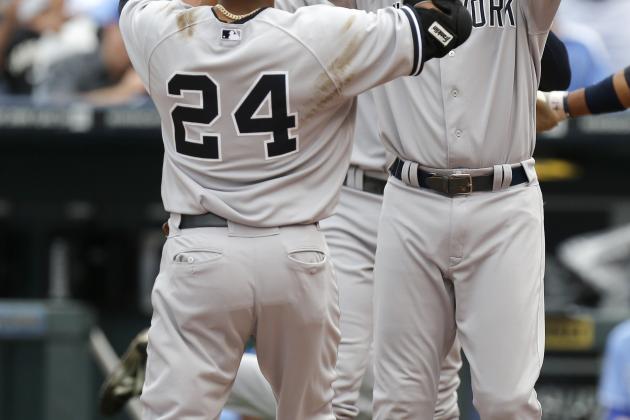 Ed Zurga/Getty Images

Offensive means seize, retain and exploit the initiative. Put another way, offensive means to move toward and engage your enemies and their assets, including key lines of supply and communication.
For Cano, his scorching bat demoralizes an opposing team's line of supply (pitching staff). It also wears down communication because opposing managers get sick of making phone calls to the pen after enduring another one of Cano's moonshots.
Mass means organizing all disposable elements of combat power to whip your enemy as soon as possible. In other words, mass means not to float like a butterfly but sting like a bee.
Cano's scorching bat gives the Bomber's lineup the hammer to drive nails in the coffins of foes.
If opposing managers decide to intentionally walk this hammer, Alex Rodriguez and Mark Teixeira will happily make them pay.
Economy of force is the judicious employment and distribution of combat forces on the battlefield.
Cano's scorching bat gives Yanks manager Joe Girardi flexibility to coordinate and employ his lineup on the baseball field.
While Cano currently bats third, Girardi can raise the stakes for opposing pitchers by moving Cano to the cleanup spot.
Lord help those poor souls that enable Jeter, Granderson and Rodriguez to reach base before Cano strolls to the plate. Girardi can also deploy Cano to the early slots in the Yanks lineup to get the ball rolling for heavy thumpers.
Or perhaps Girardi moves Cano to the mid to latter parts of the Yankees lineup to achieve the prior principle of war—mass.
With Cano's scorching bat, Girardi's ability to fulfill economy of force is virtually endless.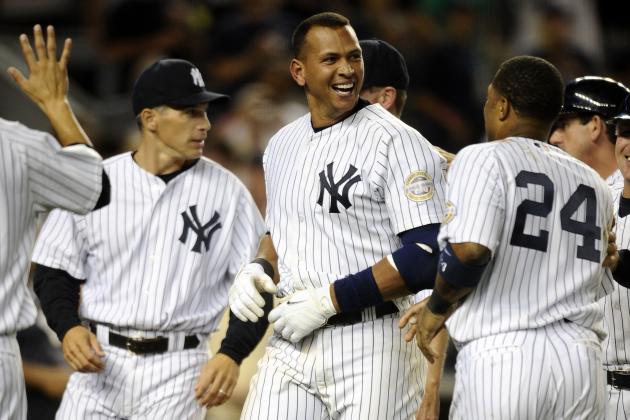 Jeff Zelevansky/Getty Images

Maneuver places an enemy in a disadvantageous position through the flexible application of combat power.
Maneuver continuously generates problems for opposing forces by thwarting plans and actions, eventually leading to their defeat.
In Cano's case, his scorching bat enables Girardi to be flexible with his lineup. This in turn, helps the Yankees achieve maneuver because it screws with the psyches of opposing managers.
Does a manager pitch to Cano and face the consequences? Or does a manager walk Cano and take his chances?
These are just two of many inquiries swirling in the minds of managers when Cano's bat is on fire.
Simply put, unity of command means all forces are acting under one responsible commander. As applied to the Yankees, Girardi is this responsible leader.
However, Cano's hot bat makes Girardi's ability to assure unity of command much easier.
Towering taters into the deep seats equals more runs and more excitement for Yankees fans. More excitement for Yankees fans equals higher morale in the city, which in turn reduces tirade-filled phone calls and emails. Less tirade-filled phone calls and emails equals less talk about potential trades for guys like Cole Hamels.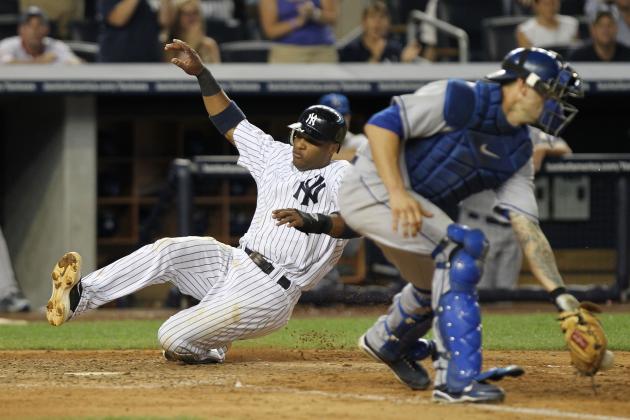 Nick Laham/Getty Images

Security is tied to maneuver and unity of command. Cano's hot bat helps Girardi ace these principles. This in turn keeps fans, stock holders and advertisers happy. In the end, Girardi gets to keep both his job and his sanity. OK, maybe a little extreme. At the minimum, Cano's hot bat prevents teams from seizing the initiative.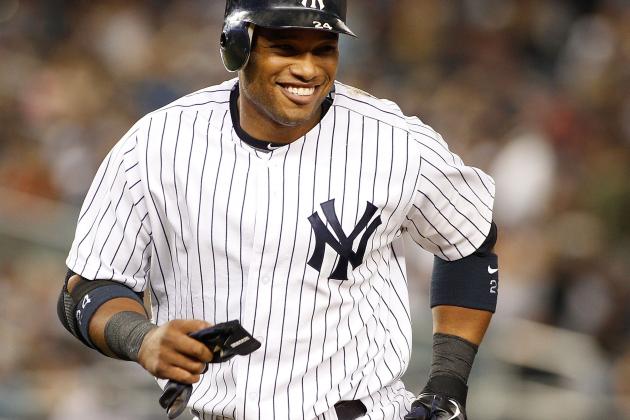 Mike Stobe/Getty Images

Thumping the enemy at a time or place or in a manner for which they are unprepared defines surprise.
Yet for opposing teams, Cano's scorching bat is no surprise. Nor it is a surprise to Cano when pitchers walk him intentionally so he does not put ballgames out of reach. Nor does it surprise Cano when he earns an occasional buzz of the tower after he crams the plate.
But every now and then, Cano will surprise even himself with a Ruthian shot that makes Yankees fans wonder if he just smashed Mickey Mantle's record for a long ball.
In military terms, simplicity means preparing clear-cut plans and execute orders so combat forces easily get the drift.
In Yankees terms, Cano swinging a red-hot bat transforms New York's lineup from good to great.If hitting is contagious, Cano in Godlike form creates an epidemic of hitting.
And all the Principles of War converge to create a Yankees lineup that is more like a firing squad, than a scattered barrage of flak.
Related Yankees Articles:
Yankees a Few Moves from Greatness