UFC 146: Frank Mir and the 10 Best Submissions of the Past Five Years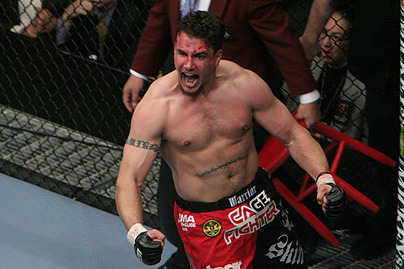 Scott Peterson/MMAWeekly.com
Following his come-from-behind, arm-breaking submission of Antonio Rodrigo Nogueira, Frank Mir has replaced Alistair Overeem in a heavyweight title fight against UFC champion Junior dos Santos. Having brutally submitted the champion's friend and jiu-jitsu instructor, Mir will be looking to score a similar victory against Dos Santos.
Terrifyingly enough, Mir's win over Nogueira was not the first time he has broken an opponent's arm with a submission. In June 2004, Mir broke then-champion Tim Sylvia's arm to earn the UFC heavyweight title, which he would end up losing due to a career-threatening motorcycle accident.
One of the most dangerous grapplers in the heavyweight division, Mir has scored some of the most spectacular and historically significant submissions of the past five years. Let's take a look at where Mir's submissions stack up against the 10 best submissions since the death of Pride.
Begin Slideshow

»
Scott Peterson/MMAWeekly.com
In February 2008, professional wrestler and former NCAA champion wrestler Brock Lesnar made his UFC debut against Frank Mir. Though Lesnar used his wrestling and size effectively early in the fight, Mir was able to catch the inexperienced fighter with a kneebar.
In addition to the excitement factor it provided, the submission win played a big part in the history of MMA's heavyweight division.
With the win, Mir earned a shot at the UFC's interim heavyweight title, which he won with a knockout of Antonio Rodrigo Nogueira. Also, the submission loss taught Lesnar that he couldn't win in MMA on his freakish athletic ability alone.
Lesnar went back to the drawing board and eventually earned the UFC belt before retiring after multiple bouts with diverticulitis and a painful body kick from Alistair Overeem.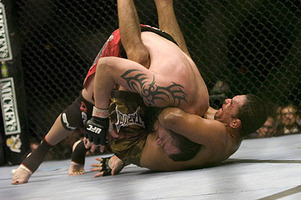 Chris Cozzone/FightNews.com
At UFC 81, the same event as Frank Mir's submission win over Brock Lesnar, Antonio Rodrigo Nogueira submitted Tim Sylvia to become the interim heavyweight champion.
Despite a slow start, Nogueira was able to catch Sylvia with a guillotine in the third round of the title fight. Following the loss to the Brazilian, Sylvia has not returned to the Octagon.
The bout was only Nogueira's second since joining the UFC. While he hasn't quite reached the level of success he did while fighting in Pride, Nogueira is one of the few fighters from the Japanese promotion to remain a top-notch competitor since the organization's downfall.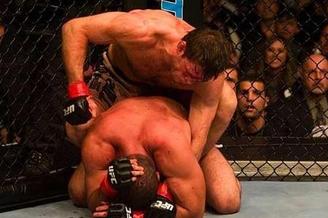 Josh Hedges/UFC.com
Entering his UFC debut against Forrest Griffin in September 2007, Mauricio "Shogun" Rua was considered one of the best light heavyweights in the world. Although he was expected to make an immediate run at the 205-pound title, Rua was stunned by a Griffin submission.
The rear-naked choke of Rua launched Griffin into a title fight against then-champion Quinton "Rampage" Jackson. While controversial, Griffin was able to capture the belt in a narrow decision.
Eventually, Rua would also fulfill expectations and become a UFC titleholder with a knockout of Lyoto Machida. After losing the belt, Rua recently avenged his loss against Griffin with a knockout win in his home country of Brazil.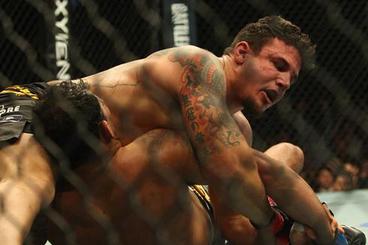 US Presswire
In his most recent appearance, Frank Mir scored one of the most entertaining submission wins in MMA history. After getting rocked by Antonio Rodrigo Nogueira early in the contest, Mir was able to turn things around on the ground, where he eventually locked up a kimura and broke the Brazilian's arm.
The brutal finish marked the first submission loss in the career of Nogueira, who is widely considered one of the top heavyweight grapplers in MMA.
While it originally set him up for a bout with former champion Cain Velasquez, Mir eventually was named the top heavyweight contender after Alistair Overeem was forced out of a title bout with Junior dos Santos due to suspension for an elevated T/E ratio.
Esther Lin/MMAFighting.com
In his second title defense as light heavyweight champion, Jon Jones was matched up against Lyoto Machida, whose unique style was expected to pose a tough test for the young titleholder.
While Machida did turn in a strong opening round, Jones was able to lock up a standing guillotine choke late in the second frame. Before Machida could tap for the first time in his career, he went unconscious and dropped to the canvas in a heap.
By overcoming early adversity and finishing Machida in such definitive fashion, Jones showed that he was there to stay as champion.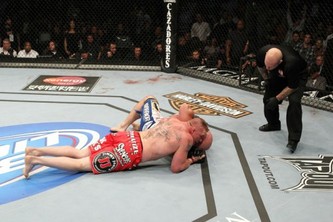 UFC.com
After missing nearly one year due to a battle with diverticulitis, then-champion Brock Lesnar returned to face interim champion Shane Carwin in July 2010.
Throughout a large portion of the first round, Lesnar was rocked and forced into survival mode. However, the professional wrestler was able to make it into the second round, where he was able to take advantage of a gassed Carwin and lock up an arm triangle choke.
As it turned out, the dramatic victory over Carwin turned out to be the last in the short, successful MMA career of Lesnar.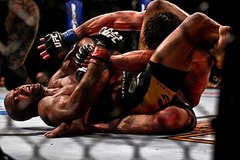 Joe Cordova/FightNews.com
Nearly two years ago, middleweight champion Anderson Silva received one of the few scares of his UFC career in a bout against the polarizing Chael Sonnen.
Hunting his seventh consecutive title defense, Silva was dominated on the ground through the first four rounds of the bout before locking up a miracle triangle choke inside the final two minutes of the contest. Since the submission of Sonnen, Silva has extended his streak of title defenses to nine, remaining undefeated for his entire UFC career.
In July, Silva and Sonnen will meet once again in one of the most highly anticipated fights in MMA history.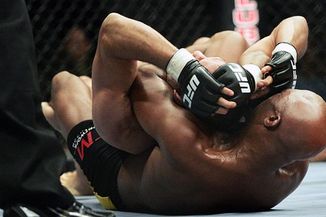 Ric Fogel/ESPN.com
After leaving Pride, two-division champion Dan Henderson was given back-to-back title shots in the UFC's light heavyweight and middleweight divisions. Henderson came close to dethroning 205-pound champion Quinton Jackson in a closely contested bout, but 185-pound titleholder Anderson Silva earned a much more definitive win over the former Pride star.
Late in the second round, Silva took Henderson's back and locked up a rear-naked choke to retain his title. The win prevented Henderson from earning the UFC title that has still eluded him to this day, while it added to what has now become the most impressive title run in MMA history.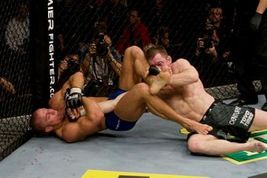 UFC.com
Georges St-Pierre and Matt Hughes are unarguably the two best welterweights in the history of the sport, which is what made their trilogy such an exciting and important series of bouts.
While the first two bouts between St-Pierre and Hughes took place with an undisputed title on the line, it was a third meeting, with an interim title on the line, that produced one of the best submissions of the past five years.
After winning by knockout in their second fight, St-Pierre defeated Hughes with an armbar with the clock ticking down in the second round of their third contest. The win earned St-Pierre the interim title and jump-started the greatest title run in welterweight history.
Jeff Chiu/Associated Press
Aside from a doctor's stoppage due to a cut, Fedor Emelianenko was undefeated for the first decade of his career heading into a bout with Fabricio Werdum in June 2010. Needless to say, Emelianenko was a huge favorite over the former UFC fighter.
However, after dropping Werdum early in the fight, Emelianenko made the mistake of following the Brazilian to the canvas, where he was submitted with a triangle armbar.
In addition to the submission resulting in a massive upset, it also led to the downfall of a fighter many consider to be the best heavyweight in MMA history. After losing his following two fights, Emelianenko was released from Strikeforce.
Whether you believe the submission showed Emelianenko was overrated all along or that it simply marked the beginning of the end of a legend, it's impossible to deny that Werdum's win was one of the most meaningful submissions the sport has ever seen.