Chelsea FC: 10 Reasons Blues Should Have Lost UEFA Champions League Final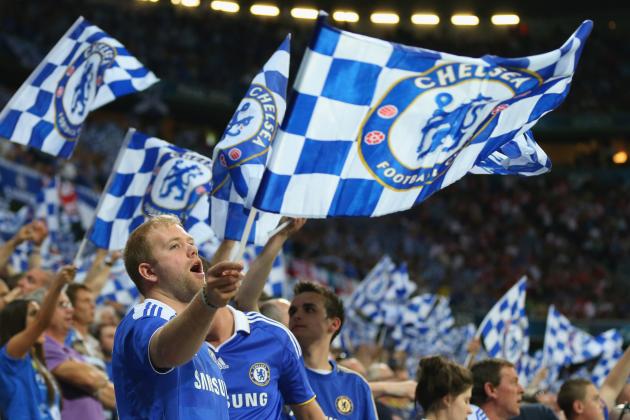 Alex Livesey/Getty Images

Almost everything that could go against Chelsea was going against Chelsea heading into and during Saturday's UEFA Champions League Final in Munich.

But with all the odds stacked against them, the Blues found a way to rally and win the biggest game in franchise history and make the greatest memory Chelsea fans could ever have dreamed of in winning the European championship.

Here's why it was so hard.
Begin Slideshow

»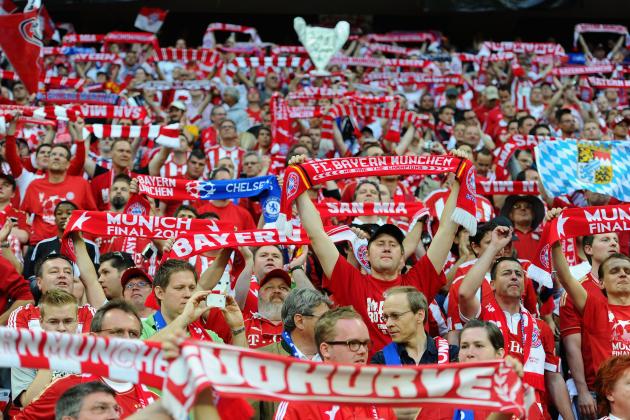 Mike Hewitt/Getty Images

After pulling off an upset of the world's perceived top club, Barcelona, in the semifinals, Chelsea suddenly found found itself heading to Germany to face a very impressive Bayern Munich squad on hostile ground.

Saturday's match marked the first time in history that a team had the pleasure, and advantage, of playing on their home pitch in the UEFA Champions League Final and only the fourth time in the history of the European Cup.

And although many Blues fans made the trip to Munich, the vast majority of the 62,500 fans in attendance were pulling for the homeboys, giving a huge edge to Bayern Munich.
Alex Livesey/Getty Images

All the numbers that are recorded, save for the final score in regulation time (1-1), were in favor of Bayern Munich.
And in a big way.

The home side dominated time of possession (56 percent to 44 percent), while Chelsea had more total fouls (26-14), yellow cards (4-1) and offside calls (2-1) than Bayern Munich.

Bayern Munich also had an overwhelming edge in shots (35-9) and shots on goal (7-3) as Chelsea goalkeeper extraordinaire Petr Cech again had to be at his best to lead his team to victory.

Chelsea was also demolished statistically on corner kicks (20-1), but that one corner kick, a Juan Mata boot which Didier Drogba powerfully headed in at the 88-minute mark to tie the game at 1-1, set the stage for the drama that would ensue.

So Der FCB had more fans, less fouls, less offside calls, less yellow cards, more time of possession, more corners, more shots, more scoring attempts and still woke up today wondering what the hell happened.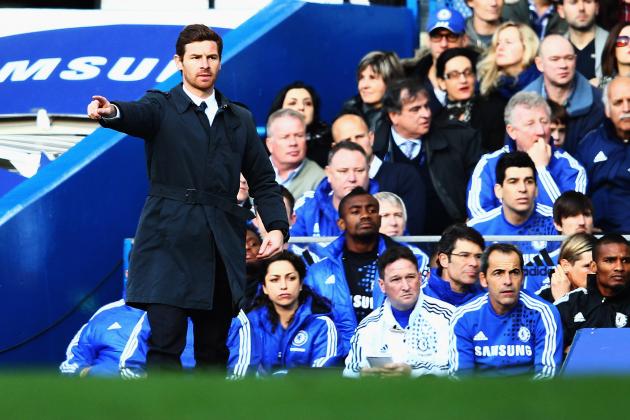 Clive Mason/Getty Images

When a club finishes sixth in its league, it has no business being in the UEFA Champions League Final, let alone the semifinals or quarterfinals.

But Chelsea ignored this cold reality, knowing it needed a win on Saturday to qualify for next year's tournament and avoid Europa League play on Thursdays next season.

Chelsea's bipolar season saw them start hot (5-0-1, 17-5 goals), then fizzle after a home loss to QPR on Oct. 23.

Then after over four long months of extreme mediocrity, the Blues decided to rid themselves of new manager Andre Villas Boas and replace him with assistant manager Roberto Di Matteo in early March.

Chelsea responded, playing well in UEFA CL matches, winning the FA Cup and restoring a little pride at Stamford Bridge. The Blues went 19-11-10 under Villas Boas (48 win percentage) and an impressive 14-4-3 (67 win percentage) under Di Matteo in all matches.

The Blues finished with a 18-10-10 (65-46 goals, plus-19 differential) record in the English Premier League after going 21-8-9 (69-33 goals, plus-36 differential) last season when they finished in second place behind Manchester United.
The league season ended up being Chelsea's worst in quite some time.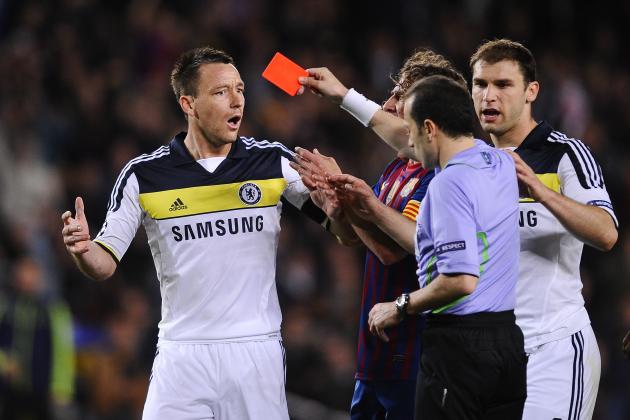 David Ramos/Getty Images

The Blues made it harder for themselves to win the UEFA Champions League Final in previous tournament matches by accumulating yellow or red cards to four crucial starters.

Chelsea were without defenders John Terry (captain) and Branislav Ivanović and midfielders Raul Meireles and Ramires but in their stead, Gary Cahill, Jose Bosingwa, John Obi-Mikel and Ryan Bertrand played quite admirably on such a big stage.

Bayern Munich also had three players suspended from the Final in David Alaba, Holger Badstuber and Luiz Gustavo.

The depth of the Blues' roster ended up serving them quite well as Chelsea managed to stave off Bayern's aggressive offensive attack and create a reality where they could find a way to win in the end.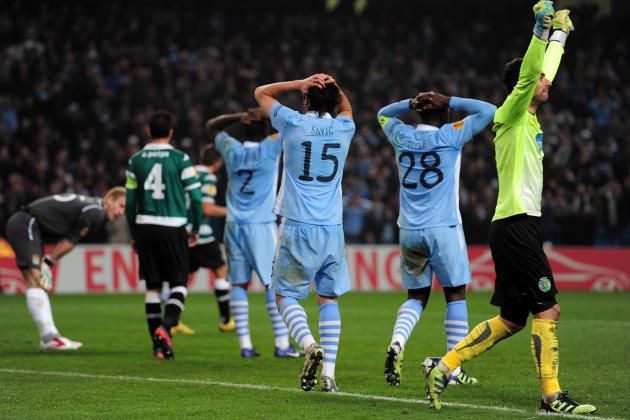 Shaun Botterill/Getty Images

Stoke City, Birmingham City, Tottenham, Manchester United and EPL champions Manchester City all disappointed their backers in Europa League play where Spanish sides ended up with three of the final four teams.

And in the Champions League, only two English sides (Arsenal and Chelsea) made it to the Round of 16, where the Gunners were bounced by AC Milan (4-3) in the first round.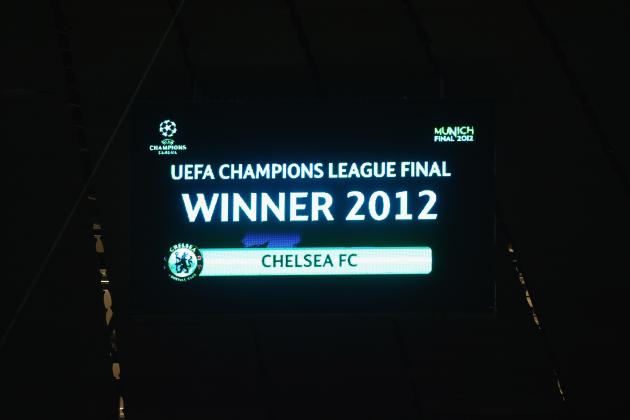 Laurence Griffiths/Getty Images

Bookmakers rightfully made the Blues big underdogs for this Final at the Allianz Arena.

The LVH SuperBook in Las Vegas opened Chelsea at +425 to win the match in 90 minutes plus injury time with Bayern Munich a -145 favorite. The draw, which was the winning choice in this wager (1-1), was +270.

To win the match outright, the world's biggest and most renowned sportsbook had Chelsea as +200 underdogs with Bayern Munich as -240 favorites.

Safe to say anyone betting Chelsea to win in 90 minutes was frustrated while sharp gamblers who took the Blues to win outright certainly deserved the 2-to-1 payout on their money.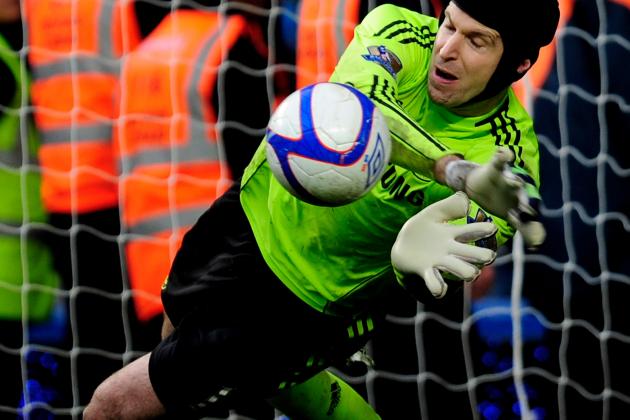 Jamie McDonald/Getty Images

History shows German (Bundesliga and national) sides are very hard to defeat when matches come down to shootouts as it did on Saturday.

Bayern Munich entered the match with a perfect 4-0 record in shootouts in UEFA play while the Blues were 0-2.

But Chelsea ignored the trend and found a way to outscore Bayern Munich 4-3 after Juan Mata missed the Blues' first attempt, then proceeded to score four straight on crucial shots by David Luiz, Frank Lampard, Ashley Cole and of course, Didier Drogba's match winner on the fifth shot.

And for all the credit the shooters should get for putting the ball in the back of the net, the true hero in the shootout was the often-overlooked Cech, who got a little help from the post on Bayern's fourth shot by Bastian Schweinsteiger.

Cech, the Fans' Man of the Match, was simply brilliant.
Laurence Griffiths/Getty Images

After a scoreless match for 83 minutes, Bayern Munich went ahead 1-0 on substitute Thomas Müller's goal, and it looked for certain the biggest piece of soccer silverware was destined to go to the German side.

But the stars must have been aligned perfectly for the west London side as Chelsea's Superman, Drogba—UEFA 's Man of the Match—scored on the aforementioned corner kick from Mata, and the Blues deadlocked the game at 1-1 at the 88-minute mark.

Neither team scored in overtime, setting up the dramatic shootout final at the Allianz Arena.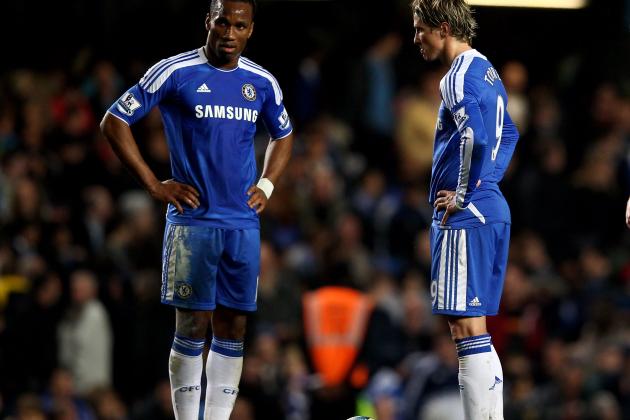 Julian Finney/Getty Images

It's hard to imagine, but neither Drogba nor Torres had ever scored a goal when both were on the pitch before Drogba's late brilliant header.

That's a total of 12 hours and 55 minutes—or more than eight matches time—without the club's two highest-paid and arguably most important players, being able to score in each other's presence.

And they certainly picked the right time and the right place to put an end to that silly streak.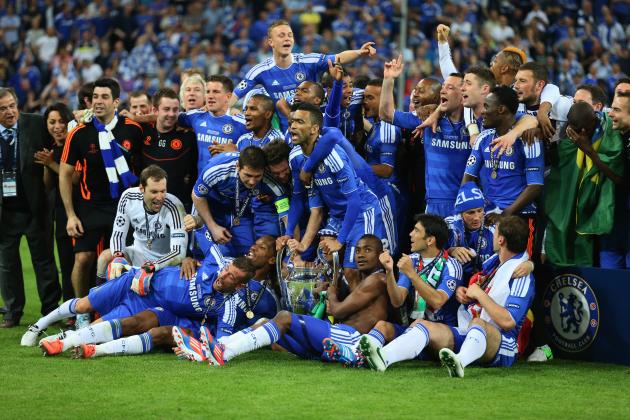 Alex Livesey/Getty Images

A team with such a storied history and legacy as Chelsea's surely had one of Europe's biggest trophies in its case right?

Wrong.

Saturday marked only the second UEFA Champions League Final for the Blues, the only other appearance coming in 2008 when rival Manchester United broke Chelsea's hearts in a similar shootout (5-4) in another 1-1 match.

As a matter of fact, no London club had ever won a Champions League or European Cup title before Saturday's miracle in Munich.

So with Saturday's win, Chelsea gave owner Roman Abramovich the one thing he had been seeking since taking ownership of the club—the European championship.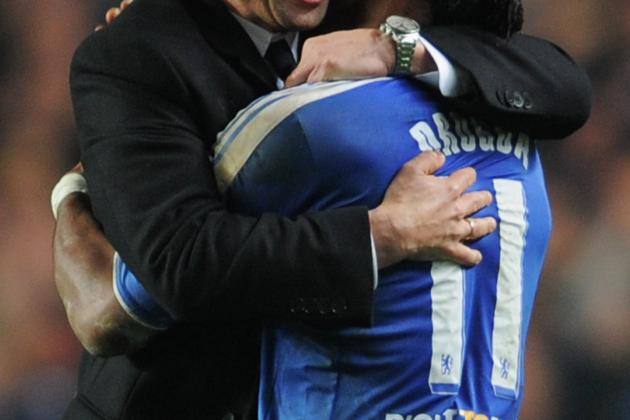 Michael Regan/Getty Images

In the end, Chelsea exorcised the demons from all previous European frustrations and, in the process, won the UEFA Champions League crown and qualified for the competition next season at the expense of crosstown rival Tottenham Hotspur, which finished fourth in the EPL.

And for me, what really seems strange as a fan, is that two of the three men who are responsible for this Chelsea memory of all memories—Drogba and Di Matteo—may not even be back at Stamford Bridge come August.

It just doesn't seem right.


Follow me on Twitter: @KevinStott11