Philadelphia Eagles' Best and Worst Offseason Moves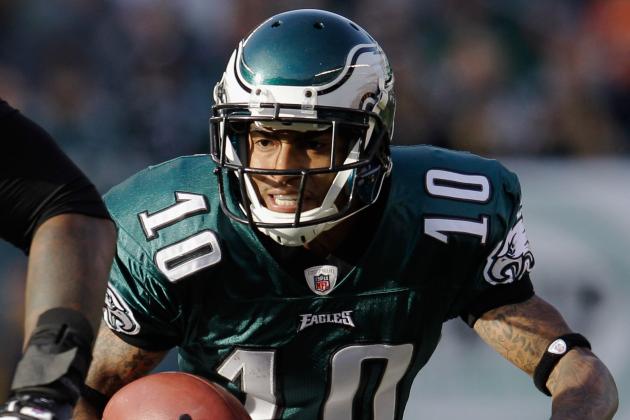 Rob Carr/Getty Images

Andy Reid and company needed to get a lot accomplished this offseason. Last season, instead of taking care of their own, they went on a shopping spree in free agency. They added some big-time players last summer but neglected one of their own, DeSean Jackson.
Last season, the Eagles added as much outside help as they could get. This offseason, they have shown a totally different mentality. Instead of looking to free agency to improve the team for 2012, they have decided to take care of their own for 2012 and beyond.
The Eagles didn't have a perfect offseason, but they did have a pretty solid one. They re-signed a number of cornerstone players and had an outstanding draft. They still have a couple of question marks at a couple of positions. For the most part, though, the Eagles had themselves a pretty outstanding spring.
Here is an analysis of some of the best and worst offseason moves from the Philadelphia Eagles.
Begin Slideshow

»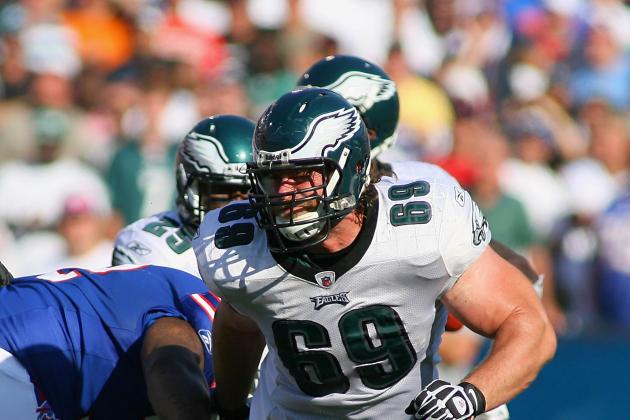 Rick Stewart/Getty Images

The Philadelphia Eagles entire draft strategy changed when they were able to re-sign both DeSean Jackson and Evan Mathis. Both players' contracts expired after the 2011 season and both are Pro Bowl- caliber players.
Had either taken their talents elsewhere, we could have seen David DeCastro or Kendall Wright's name called in the first round of the 2012 NFL Draft instead of Fletcher Cox.
DeSean Jackson should have received a contract extension before the 2011 season. When he didn't, he responded by not giving his all at times and you can't really blame him. He is the most dangerous receiver in football and was being paid like the most expendable receiver in football.
Jackson's new contract is worth $47 million over the next five seasons, with $15 million guaranteed. Both sides got what they wanted out of the new deal.
Jackson can rest easy knowing that he will be taken care of long term, while the Eagles were able to sign him to a pretty team-friendly deal. Jackson will only make more than $10 million in one of those five years. They can get out of the deal as early as 2014 if his play declines or he gets seriously hurt.
Evan Mathis was a huge signing as well. The Eagles would have been forced to draft someone very early or overpay for a free agent had they lost Mathis.
His deal is worth $25 million over the next five seasons, with just $7 million guaranteed. Another team- friendly deal for the Eagles allows them to cut ties with Mathis in a couple of seasons if he starts to decline.
Both players had to be re-signed. The Eagles would have been forced to overpay in free agency to replace them. Both contract were a lot cheaper than some people might have speculated.
Some believed Jackson might have been looking for Larry Fitzgerald-type money. It turned out he wasn't and now he won't have to adjust to a different quarterback, offense and city.
Give the Eagles front office credit for getting these two big-time players re-signed for the next five seasons.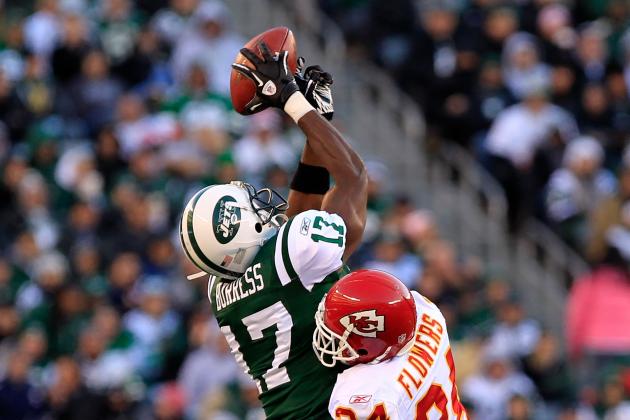 Chris Trotman/Getty Images

The Philadelphia Eagles have yet to sign or draft a red zone target this offseason. This is an area where the Eagles have clearly needed help. They aren't a power-running team. That's okay. The New England Patriots aren't either, but they also have two big and athletic tight ends.
The only tight end with similar size and ability on the Eagles roster is Brent Celek. He is a good receiving tight end, but he does the most damage when other players open the field up for him.
The Eagles need a big wide receiver who can make plays inside the 20. Michael Vick has struggled in the red zone, where he had his worst completion percentage of any part of the field. Inside the 20, he completed just 52.5 percent of his passes and had a quarterback rating of just 71.9.
A jump ball-type receiver would fix this problem. Defenses have to decide whether they want to double that receiver or try to cover him with just one player. It either creates a big mismatch or opens the rest of the field for the other receivers.
Drafting a player like that is risky. The immediate impact of a wide receiver is always unclear. A veteran player who has made a living inside the 20 is a much safer move.
The Eagles passing on 6'5" VIncent Jackson isn't surprising. He was going to get overpaid in free agency. Passing on a player like Plaxico Burress would be a much bigger surprise.
Burress is still unemployed. It's unclear why he has remained unsigned, but you can speculate that it probably has to do with a high asking price and the unwillingness to accept a smaller role.
He isn't an every-down receiver anymore. He isn't going to get paid like one either. He is a red zone target who can help on third downs as well.
If the Eagles have one more move left in free agency, it might involve Burress. They won't sign him unless the circumstances are perfect. DeSean Jackson and Jeremy Maclin are the No. 1 and 2 receivers. Burress would be a role player.
Let's hope the Eagles don't ignore this position once again. Vick needs all the help he can get in the red zone.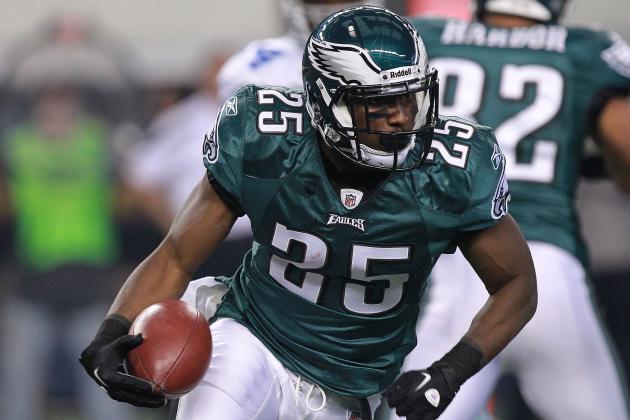 Ronald Martinez/Getty Images

The Eagles started their offseason by extending the contracts of Trent Cole and Todd Herremans and finished it by doing the same for LeSean McCoy. Along with DeSean Jackson and Evan Mathis, that's five players that were given long-term deals.
Cole, Herremans and McCoy were still under contract through this season, but it's always important to reward current players with new deals.
Every starter on the Eagles offensive line is now signed through the 2014 season. Herremans is signed through the 2016 season after agreeing to a three-year, $21 million extension.
Cole has been one of the most complete defensive ends in the NFL. He has averaged 11 sacks per season in the last five seasons. But sacks don't being to tell the whole story with Cole, who is even better in run support.
He signed a four-year extension through the the 2017 season that could be worth $53 million, with $15 million guaranteed.
McCoy was going to get a contract extension at some point. Eagles fans had hoped it would happen before training camp in order to avoid the same mistake they made with Jackson. McCoy got his new deal on May 17th. His deal is a five-year, $45 million extension, with more than $20 million in guarantees.
The Eagles now have all of their offensive starters signed through the 2013 season and still have plenty of cap space left.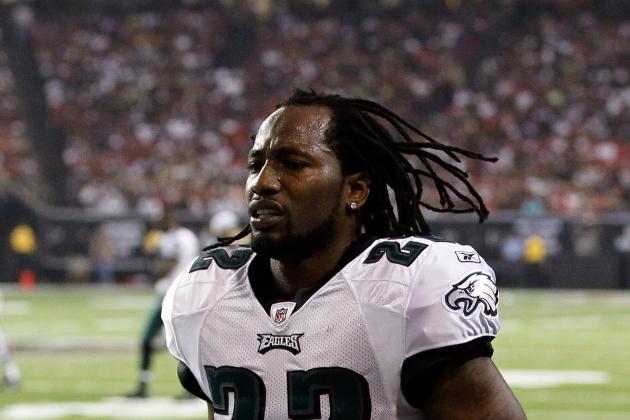 Kevin C. Cox/Getty Images

Asante Samuel is one of the best defensive players in the game. He isn't a press corner and he might be the worst tackler in the history of the game, but he is still a great cover corner who can jump any route when the quarterback least expects it.
Samuel had to be dealt this offseason. That's not the problem. He actually should have been dealt last summer when the Eagles acquired Nnamdi Asomugha and Dominique Rodgers-Cromartie. The value of Samuel was much higher in 2011. They could have gotten at least a second-round pick for Samuel last year. This year they were only able to get a seventh-round pick in return.
Several factors led to a lower value this year for Samuel. He can't play press coverage. He isn't ideal for every defense. He also was due nearly $10 million this season and even more next season.
He had to agree to a reduced salary in order for the trade to go through. He also can't tackle. That is a big issue for a lot of teams. Not every team will add a defensive player who struggles in run support, no matter how good he is in pass coverage.
The LeSean McCoy contract extension doesn't get done with Samuel's big cap hit. Also, if Samuels were still an Eagle, Rodgers-Cromartie would have been forced to play in the slot yet again, where he struggled badly in 2011. Now both players have to be feeling pretty happy about their future in Philly.
It's just too bad that the Eagles only got a seventh-round player for a player who is still a top-five player at his position. But, hey, maybe Bryce Brown (the Eagles' seventh-round draft pick) turns into the next great running back and the Eagles get the better of this deal.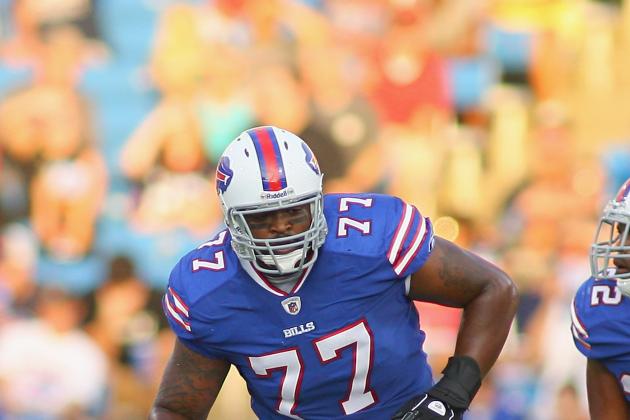 Rick Stewart/Getty Images

Jason Peters ruptured his right Achilles tendon last March while training for the 2012 season. The Eagles lost the best left tackle in football and needed to find a replacement fast. They immediately re-signed King Dunlap to a one-year, $1.2 million deal. Dunlap has made spot starts at both tackle positions and provides good depth on the line.
The Eagles also signed another offensive tackle, left tackle Demetress Bell, formerly of Buffalo. He should become the starting left tackle. He isn't as powerful as Peters but he is just as athletic. He will have a full offseason as Howard Mudd's top priority to get ready for the season.
Bell was a huge signing. He visited several NFL teams, including the Green Bay Packers and the Pittsburgh Steelers. He wanted more than a one-year deal, which he technically got in Philly. He signed a five-year, $34.5 million deal, but only his base salary in his first season and a $2 million signing bonus are guaranteed. Essentially, this can be a one-year, $3.25 million deal.
Bell looks like a great fit for Mudd's blocking scheme. He is a great athlete who lacks the upper body strength that most left tackles possess. He will be a much better fit in Philadelphia than he ever was in Buffalo.
It's a similar situation to what happened when the Eagles brought in Evan Mathis and Jason Babin. They have a specific skill-set that doesn't work in every scheme. But in the right scheme, they became Pro Bowl-caliber players.
Let's hope we see the same for Bell.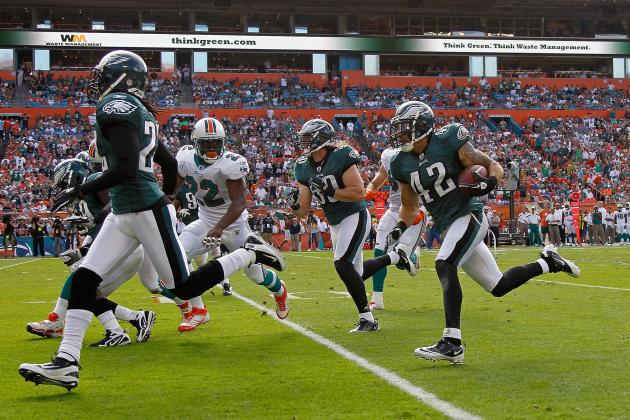 Mike Ehrmann/Getty Images

The Eagles have major question marks at safety. Nate Allen is a solid free safety, there is no doubt about it. Well, as long as he is healthy.
He was one of the best rookies in 2010 before he tore a patella tendon in his knee. He wasn't at 100 percent for the majority of the season, but regained his speed and movement in his knee late in the season.
As long as Allen can stay healthy for a full season, the Eagles will be set at free safety for years to come.
Strong safety is a whole other story. Kurt Coleman is the starter, for now, while Jaiquawn Jarrett will challenge him for the starting job. In a perfect world, Coleman would be backing up Jarrett at strong safety. Coleman is a quality backup at both positions. Jarrett wasn't drafted in the second round in 2011 to ride the bench.
But Jarrett has to prove in camp that he has enough speed to be a starter. That is a major concern for him right now. His football I.Q., his tackling and his leadership are all where they should be for an NFL starter. If he is a liability in coverage, he will continue to ride the bench.
The Eagles showed some interest in Yeremiah Bell, but he signed with the Jets instead. The Eagles need a veteran at safety to provide depth. Bell would have done just that. The Eagles are just one injury at safety from being very thin at the position.
The Eagles did sign undrafted free agent Phillip Thomas from Syracuse. He ran a 4.7 40, which killed his draft stock. He isn't likely to make the roster unless he can prove he is much faster on the football field.
As of right now, the only depth behind Jarrett at safety is Colt Anderson, who is tore his ACL late last season, and Tom Anderson, who like Anderson is more of a special teams player.
The Eagles need either Jarrett to be the player they thought he was or the starting safeties to remain healthy all season long.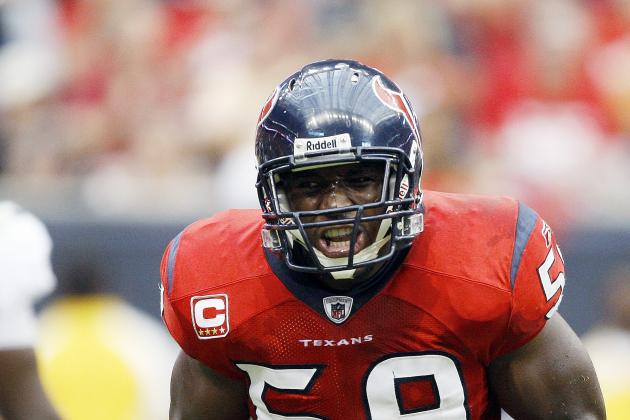 Bob Levey/Getty Images

Howie Roseman and Andy Reid pulled off quite the trade last March in acquiring Pro Bowl middle linebacker DeMeco Ryans.
This was supposed to be the offseason when the Eagles finally got a quality starting middle linebacker. They haven't had one since Jeremiah Trotter. Stewart Bradley was supposed to be that guy but injuries derailed his career.
Most fans believed the Eagles would go after a Curtis Lofton or Stephen Tulloch in free agency. Maybe even London Fletcher. Ryans came out of left field. It makes perfect sense, however.
He was an outstanding player for the Houston Texans before they made the switch to the 3-4 defense. Now he gets to go back to a defense that better fits his game.
All it cost the Eagles was a swap of each team's third-round picks and a fourth-round pick, of which the Eagles had two. Now the Eagles have their man at linebacker. Better yet, he will be an every-down linebacker.
This may have been the best offseason move by the Eagles front office. They got not only a Pro Bowl player but a leader that this defense badly needed. As long as his Achilles, which he tore in 2010, holds up, he will be one of the top middle linebackers in the league. It will be exciting to see what this defense can do with an elite linebacker running the show.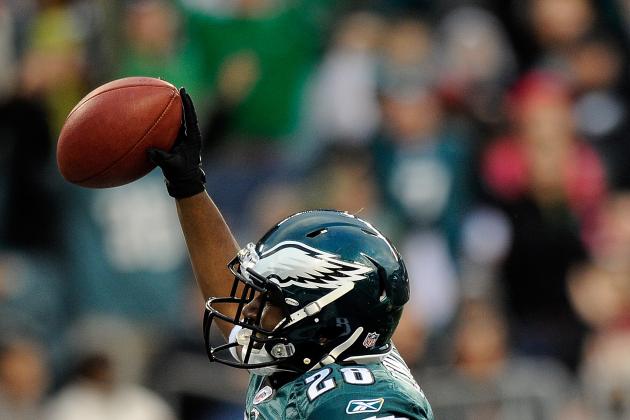 Patrick McDermott/Getty Images

The Eagles have three running backs fighting for two backup spots. None has more than 150 yards rushing, and only Dion Lewis has any experience in the NFL. The other two are seventh-round pick Bryce Brown and undrafted free agent Chris Polk.
The Eagles have yet to add any veterans at running back to provide depth and an insurance policy for LeSean McCoy. It's risky to have so much faith in McCoy and so little experience behind him.
All of the Eagles' backup running backs have a ton of potential. Lewis is short, at about 5'8", but he has a lot of lower body strength and always gets that extra push on every single run.
Brown is a quick but big back at around 220 pounds. He was rated higher than Trent Richardson coming out of high school. If he is committed, he should be at least a solid No. 2 back.
Polk is the best all-around back of the three backups. He blocks well in pass protection, he catches the ball well out of the backfield and runs between the tackles very naturally.
Two of these three backs well make the roster. If McCoy goes down to injury, there will be a real fear that the Eagles won't have much of a rushing attack. Too much of the offense would rely on Michael Vick, which could result in more turnovers and hits on Vick.
It's possible that one of these backs could break out and give the Eagles a real potent one-two punch in the backfield. It's also possible that neither of these guys can get the job done.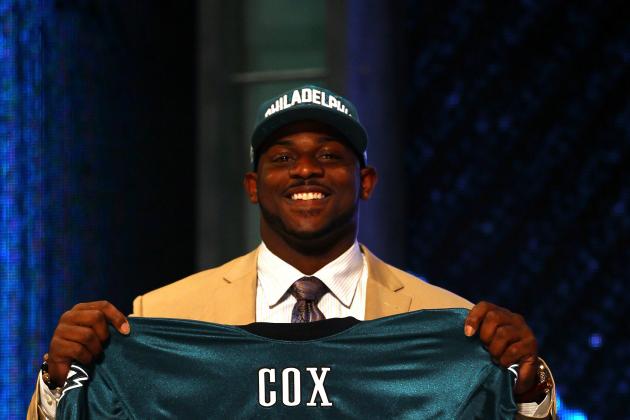 Al Bello/Getty Images

When talking about offseason moves, the draft often gets pushed aside. For the Philadelphia Eagles, you can't talk about their offseason without mentioning the draft. Andy Reid and Howie Roseman owned the draft, setting themselves up for the future and the present with nine solid picks.
They started the first round by selecting a man who was born to play in the wide-9. Fletcher Cox is an impressive athlete at defensive tackle. He is well-built at 300 pounds. He looks more like 320, but he runs like he is 220. Once he settles into the NFL, he has a chance to be a top-five linemen.
Mychal Kendricks and Vinny Curry were the Eagles' second-round picks. Kendricks is an outstanding athlete who should be able to cover tight ends and contain the run despite being a bit small for a strongside linebacker at 5'11. Curry is a pure pass-rusher who should excel lining up wide as a defensive end. He can just pin his ears back and get after the quarterback.
Nick Foles was the Eagles' third-round pick. He is a developmental quarterback who throws a beautiful deep ball but struggles with a slow release and accuracy. He is a great project for quarterback guru Andy Reid.
The Eagles took slot corner and always dangerous return man Brandon Boykin in the fourth round. He will address two major needs for the Eagles right away. This might be the Eagles' most valuable pick. It's hard to find a player who can serve one need right away, let alone two.
The Eagles finished off the draft by selecting two developmental offensive linemen in tackle Dennis Kelly and guard Brandon Washington. They also found an outstanding possession receiver in Marvin McNutt in the sixth round and a running back with a great deal of both potential and uncertainty in Bryce Brown.
It's rare to get that much value in a draft. You can't guarantee how good these players are going to be until you see them play for two or three seasons. Having said that, the majority of these players were selected at least a round or two earlier than projected.
The Eagles got great value on nine guys who should all fit in well with the offensive and defensive schemes.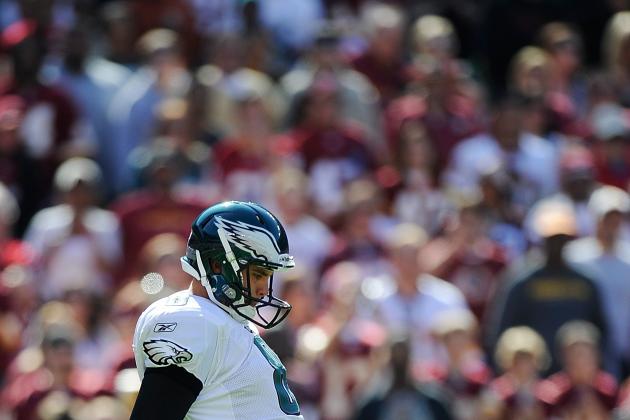 Patrick McDermott/Getty Images

Punter shouldn't be a high priority on any general manager's list. Punters don't win championships. They don't even win games in the best-case scenarios. But they can lose them.
Current Eagle Chas Henry isn't a terrible punter, but is pretty replaceable. He ranked near the bottom of the NFL in both average yards per punt and punts downed inside the 20. But the biggest concern with Henry is his slow release. He takes far too long to get his kicks off when compared to other punters in the league.
The Eagles went after veteran punter Donnie Jones, but he ended up signing with the Houston Texans. They did sign undrafted free agent Ryan Tydlacka from Kentucky. His punting average was slightly better than Henry's last season.
Tydlacka could push for the punter job, but he isn't going to be handed the position because he is slightly better than Henry. Remember, Henry has a full season as the starting punter under his belt. It will take a lot to unseat him, especially from an undrafted rookie.