Five Things the Detroit Tigers Must Do to Right the Ship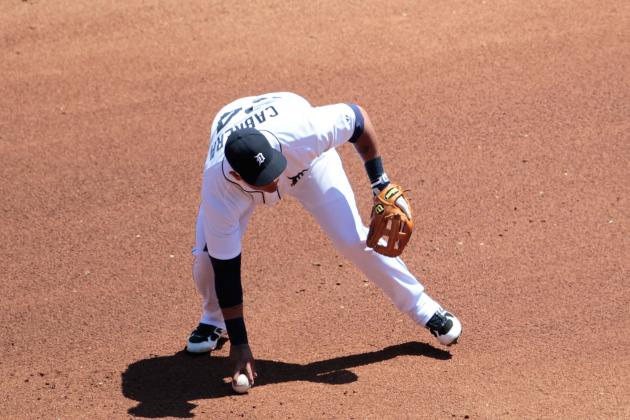 Leon Halip/Getty Images

The Detroit Tigers just lost both games of a two-game set against the worst team in baseball, the Minnesota Twins. In two games, the Tigers committed six errors and allowed five unearned runs. They left 26 men on base.
The Tigers gave up 15 runs to a Twins team batting .197 in May.
With the sixth-highest payroll in baseball, Detroit sports fans are close to panicking and rightfully so. A record of 18-20 in the AL Central is simply unacceptable.
Here are five things the Tigers must do to turn things around before it's too late.
Begin Slideshow

»
Leon Halip/Getty Images

Ryan Raburn stinks, period.
He is batting .157 with an on-base percentage of .223. Jim Leyland has tried putting him at different places in the lineup, but nothing works.
It's true that he hits better in the second half, but a team with a $119 million payroll simply cannot sit around and wait for Raburn to figure it out.
It's unlikely there will be a trade available, so the Tigers will simply have to release him outright and soak up his $2.1 million.
Danny Worth deserves chances to hit, so while the Tigers look for a regular second baseman, Worth can fill that spot. He has a better glove than Raburn and it won't be asking much of him to hit better than .157.
MLB Trade Rumors just reported that second-baseman Orlando Hudson was released by the Padres. He's not very good either, but has a decent glove and bats well over .157.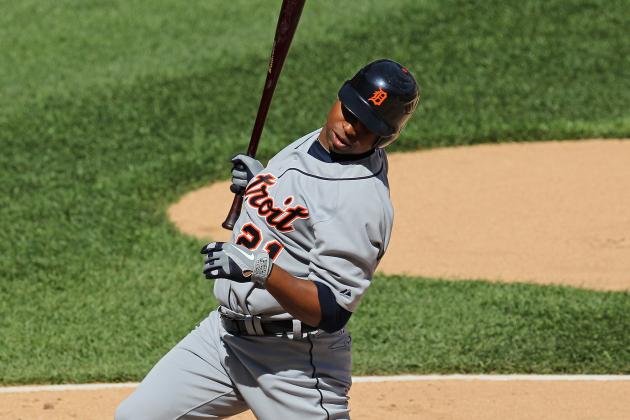 Jonathan Daniel/Getty Images

Off-the-field issues aside, Delmon Young is batting .222 in May with no home runs and five RBI. In 45 at-bats, he's struck out 13 times and walked twice.
He is making $6.75 million this year, which creates a problem for the Tigers should a trade not work out, but the fact of the matter is that Young is another player the Tigers cannot wait on.
Who could they replace him with? There are dozens of free agents hitting above the Mendoza line, many of which don't have alcohol or hitting problems.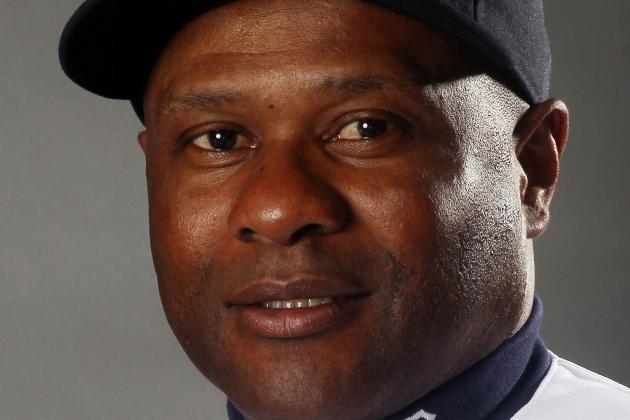 Elsa/Getty Images

I get it, Lloyd McClendon is Leyland's pal, but someone has to take the heat for the Tigers' despicable batting performance through mid-May.
The Tigers' Triple-A affiliate, the Toledo Mud Hens, have a hitting coach who's been waiting for a shot to coach at the Major League level, and as I mentioned yesterday, perhaps the Tigers could take a cue from the Angels by bringing in a new voice to freshen things up.
Leyland isn't responsible for the league's worst bullpen or a lackluster lineup, but bringing in a new personality might be what the Tigers need in order to turn things around.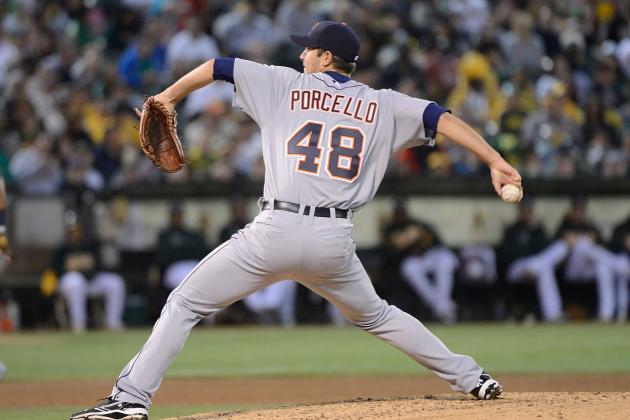 Thearon W. Henderson/Getty Images

Rick Porcello is Rick Porcello and it's about time Dave Dombrowski and Jim Leyland recognized that.
Porcello is a fifth starter at best. He has no out-pitch and is the epitome of inconsistent.
With the Tigers payroll, they cannot continue to rely on the unreliable arm of Rick Porcello. Max Scherzer is enough of a heart attack. The last thing the Tigers need are two starters they can't trust.
The Tigers already tried to get Roy Oswalt, and he said no. But perhaps Mike Ilitch could dig a bit deeper and come up with a better paycheck.
If not, the Tigers could give Jacob Turner another shot while Porcello figures things out.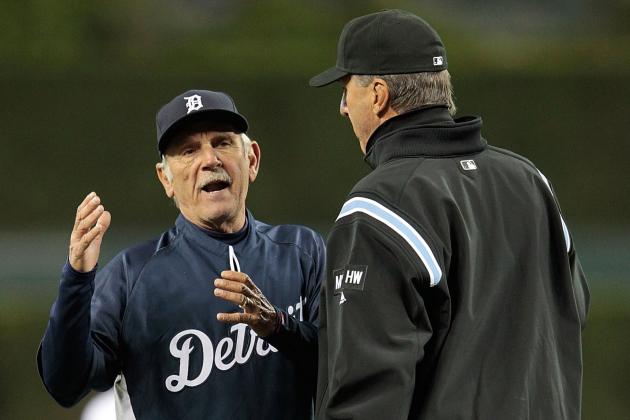 Leon Halip/Getty Images

Few Tigers fans will forget 2006 when the Tigers' poor start prompted an angry clubhouse rant by manager Jim Leyland. He saw that his team was playing poorly and without fire.
It's 2012. The Tigers look lazy and unfocused (as evidenced by their six errors in the last two games). A normally easy-going Miguel Cabrera had it out with a bucket of gum during last night's game.
Maybe it's time for Jim to light a Marlboro Red and let his team know that he's not pleased with them.