LA Clippers and Teams Headed for a Downward Spiral Next Season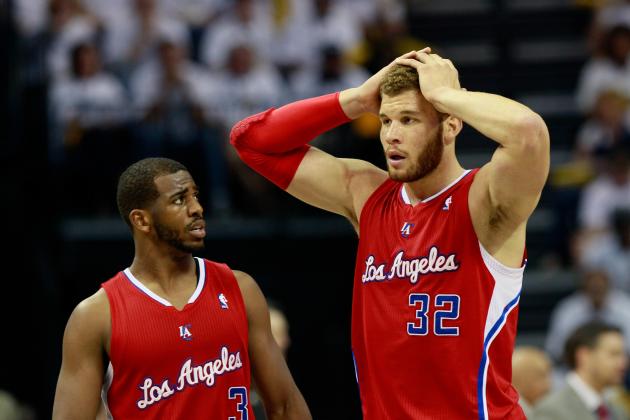 Kevin C. Cox/Getty Images

The arrival of Chris Paul to Los Angeles has given the Los Angeles Clippers another dynamic element alongside Blake Griffin, but is this team set up to be a one-year playoff wonder?
With the new collective bargaining agreement really changing the landscape of the league, there are a number of teams that are poised to take a step back moving forward as financial considerations come into play.
It is getting increasingly tougher to build a roster based around two or three stars, and there are a number of teams that will have to re-evaluate its strategy moving forward in order to sustain success.
The Clippers are one example of a club that will be in trouble next season, but they are not alone.
There are other teams that will have to clear a hurdle or two to repeat what we saw this season, and that's not going to be an easy task.
Begin Slideshow

»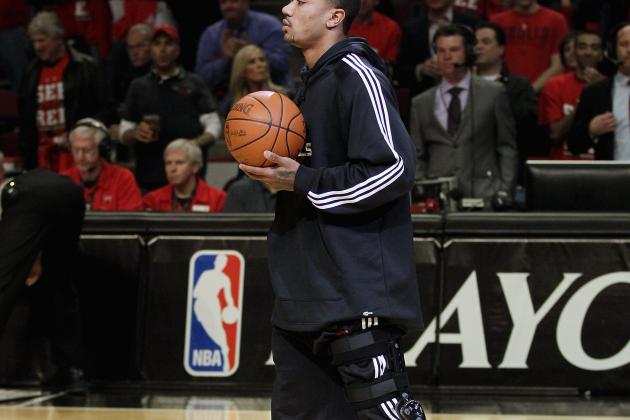 Jonathan Daniel/Getty Images

Derrick Rose is facing an 8-12 month rehab process after his surgery to repair a torn ACL, while Luol Deng is delaying potential wrist surgery in order to play for Great Britain in the London Olympics this summer.
In other words, the Bulls could start next season without two prominent pieces of the starting lineup intact. Given the importance of what each does at both ends of the floor, that could be a really devastating blow.
While Chicago should certainly still make the postseason, nabbing another No. 1 seed is unlikely given the notion that the club will once again have to go to battle without Rose.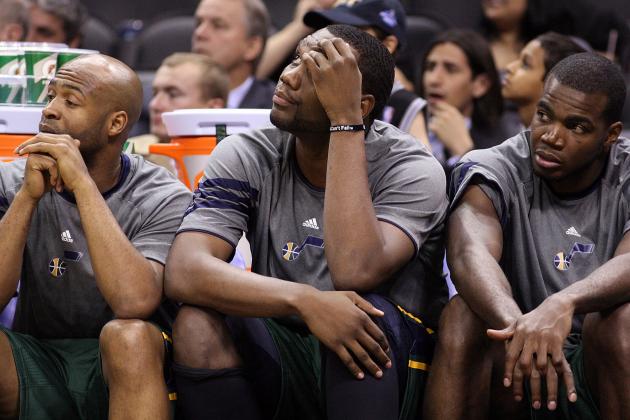 Ronald Martinez/Getty Images

Utah really surprised us all with their ability to make the playoffs this year as nobody really expected this group to be competing for much this season.
Fueled by Paul Millsap and Al Jefferson beneath the basket, Utah needs to find consistent playing time for Derrick Favors and Enes Kanter moving forward. Additionally, the Jazz must improve its backcourt attack before anyone is going to take the club seriously.
Devin Harris' name is not exactly synonymous with consistency, and in an improving Western Conference, Utah may not be looking at a playoff spot next season.
Important decisions lie ahead for Utah's front office in regards to the plan for the log jam beneath the basket.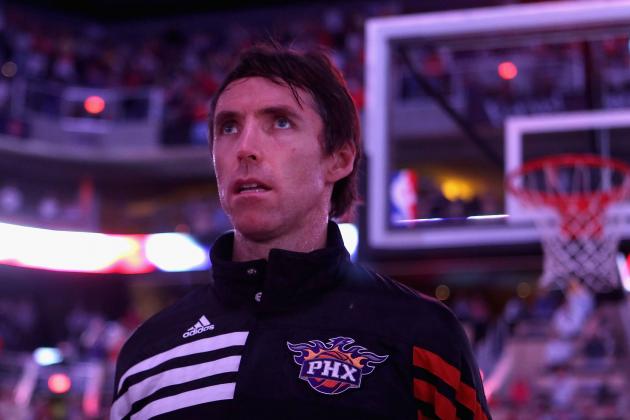 Christian Petersen/Getty Images

If Phoenix loses Steve Nash to free agency, a highly plausible scenario, the Suns will not be competing for a playoff berth down the stretch of the season as they were this year.
This team has dead-weight contracts, needs to replace its most important playmaker in Nash and has to find a way to improve the consistency received from the second unit.
It is going to be tough for Phoenix to take a step forward without first taking a step back, and the team doesn't exactly have the best track record when it comes to signing free agents to new deals.
One crucial misstep along the way could really set this franchise back for a long time.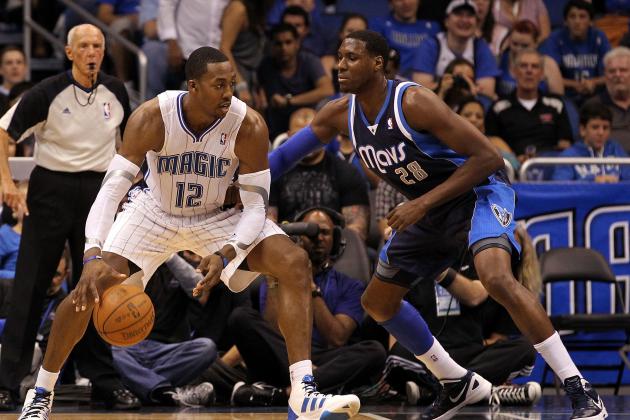 Sam Greenwood/Getty Images

The "Dwightmare" with Mr. Howard just is not going away, and this is an Orlando team that is going to go through the same exact thing if a course of action is not figured out as soon as possible.
Howard's constant flip-flopping on his future in Orlando has many involved in the process frustrated, and it is not hard to see why that's the case. However, the Magic are built around Howard, and if he were to depart, it's going to be impossible to replace him regardless of the return in a trade.
After flaming out in the first round of the playoffs (again), this is a team that could fall out of the top eight seeds completely if Howard isn't wearing Magic across his chest.
With little financial flexibility and a roster filled with holes, Orlando has a long road ahead.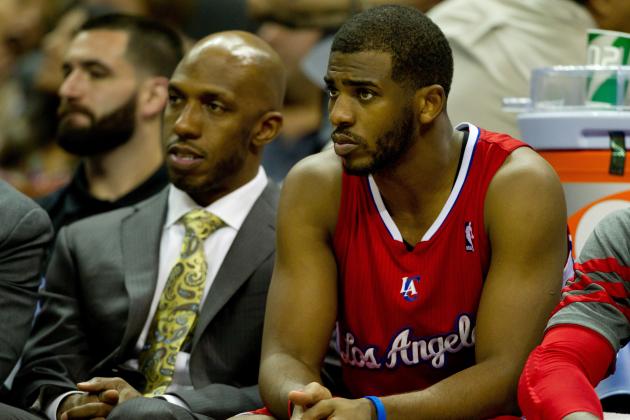 Justin Edmonds/Getty Images

The Clippers will be a competitive team so long as Chris Paul and Blake Griffin are on the roster, but there are some key free agents who appear destined for a pay raise next season.
Chauncey Billups, Nick Young, Kenyon Martin and Reggie Evans are all free agents, and the latter three players have all been crucial cogs in Los Angeles' improved second unit this year. With Randy Foye also set to become a free agent as well, the Clippers could be looking at a very different bench for the 2012-12 campaign.
Because the team needs to reserve financial flexibility to sign Paul and Griffin to long-term extensions when the time arrives, general manager Neil Olshey needs to be very careful about how he goes about his offseason plans this time around.
Unlike last season when he was able to net the big fish in Paul, Olshey will have to search for value pickups who can help this team contend.
Los Angeles should still make the playoffs, but this team will not have the same talent level or impressive depth.