St. Louis Rams: Thursday's Rams News and Notes at Noon
May 17, 2012

Welcome to Thursday's St. Louis Rams "News and Notes at Noon," the one-stop locale for all major Rams headlines and other information of interest relevant to Rams Nation. 
Tons of OTA Information From Ron Clements of CBS Sports 
Ron Clements of cbssports.com St. Louis Rams RapidReports added a multitude of organized team activity (OTA) related updates yesterday, found here.
Clements shared information and quotes from the likes of Chris Long, James Laurinaitis, Cortland Finnegan and Danario Alexander, among others. 
Jeff Fisher Leads Rams Through First Full Squad OTA's
Jim Thomas of the St. Louis Post-Dispatch shared a detailed report regarding the start of Jeff Fisher's first St. Louis OTA's in this piece. 
According to Thomas' report, Fisher is pleased with what he has been seeing from his team thus far:
We've got a lot of 'base' in, we've got third down, and red zone. Friday, we'll probably do some 2-minute. So we're throwing a lot at 'em. But they've responded very well and they're practicing well together.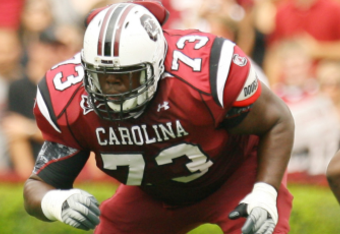 Competition at Left Guard Is Just Getting Started
Stlouisrams.com senior writer Nick Wagoner suggests that the competition for the starting spot at left guard in St. Louis is just getting started.  
In this piece, Wagoner focuses most of his attention on returning guard Bryan Mattison and rookie Rokevious Watkins, two legitimate contenders for the wide-open starting left guard position. 
Fisher suggests that the starting left guard is to be found from among those already on the roster: 
Yeah, he's here. We've got a lot of options and we'll continue to rotate guys in there but he's here and he'll play well for us.
In the above-linked piece, Wagoner shares lengthy quotes from both Mattison and this (and more) from fifth round rookie Watkins: 
(I'm) doing a lot of learning, I'm just sitting back and trying to pick up everything, listen to everything the veterans and my coach tell me. Coach Boudreau is a heck of a coach and I just listen to everything he tells me. I am just trying to learn everything I can as fast as I can.

If you are a competitor you are always going to try to win a spot but you don't want to jump in there too fast or too soon so I am just trying to learn everything I can.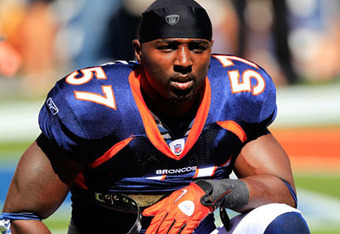 Quality of Life and Community Connections Important To Remember Regarding Sports Teams
Bob Ramsey of 101sports.com asserts that Rams owner Stan Kroenke has yet to show his true allegiance and that sports is one of the few things that can unite entire communities in this article.
Ramsey insists that we will learn much more about Kroenke in the coming months and/or years as the lease negotiations play out.  
Danario Alexander Struggles With Hamstring Issue 
Former NFL executive Tony Softli of 101sports.com reports that St. Louis wide receiver Danario Alexander missed yesterday's OTA session due to a slightly pulled hamstring.
Softli also expresses his thoughts regarding Alexander's potential, how offseason injuries could impact his chances at making the final roster and the Rams' wide receiver situation in the above-linked piece. 
Mario Haggan Looks For Fresh Start With Rams 
Former Denver Broncos linebacker Mario Haggan is looking for a starting job after signing with St. Louis, according to this article from Jim Thomas at stltoday.com.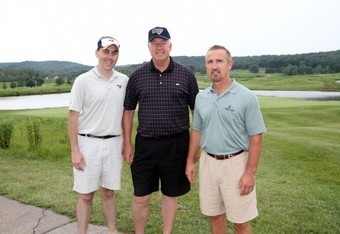 The 32-year-old was a starter for Denver in 2009 and 2010 before losing his starting job last season.  
In St. Louis, where there is an opening at outside linebacker, Haggan could potentially become an NFL starter once again.  At the very least, he will be a strong special teams player (he excels there) and provide exemplary depth at OLB.  
AEG Project Could Cost L.A. Taxpayers Billions in Indirect Costs, According to Report
According to a report citing two different sources from Rams correspondent Justin Gibson of Bleacher Report, the proposed AEG stadium project in downtown Los Angeles could lead to direct and/or indirect taxpayer costs to the tune of billions of dollars. 
Gibson shares his perspective in the above-linked column and other related background information and analysis. 
St. Louis Rams and CVC Chairman Among Those Swinging Clubs For Babies 
A Rams contingent that will include head coach Jeff Fisher, Chief Operating Officer Kevin Demoff and several players will team up with St. Louis Convention and Visitors Commission Chairman Bob O' Loughlin as well as a multitude of businesses and corporations on Monday, May 21 to raise money for the March of Dimes and their efforts to ensure that all babies are born healthy.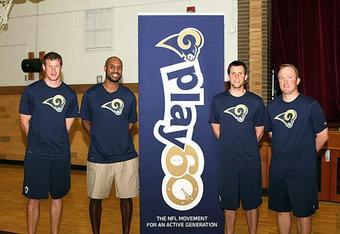 The annual golf-based event will be held at the Boone Valley Golf Club and is expected to raise more than $150,000 dollars towards the aforementioned cause.  
Sponsors include the St. Louis Rams, Lodging Hospitality Management, Enterprise Bank, the Missouri Athletic Club and many others. 
For the complete report via stlouisrams.com, please click here. 
Rams Play 60 To Promote Good Health and Physical Activity in St. Louis Schools
The St. Louis Rams continue to reach out to make a positive impact on the St. Louis community.  Yet another example of that comes via this piece for stlouisrams.com by Nicole Woodie.  
On May 9th, the Rams athletic training staff (led by head athletic trainer Reggie Scott) departed the ContinuityX Training Center in Earth City to share their expertise and passion for physical activity and good health to the youth of the East Middle School Unit.
During the event, the training staff emphasized the NFL's Play 60 message of making sure to get 60 minutes of exercise per day.
Head trainer Scott shared the following influential and important words related to the necessity of regular physical activity:
A lot of kids aren't active because they don't think they can exercise. Some think they aren't athletic enough or are already overweight and therefore can't be active. But we want to remind these kids that moving is exercise and exercise is for everyone.

By making exercise fun we can do our part to encourage healthy behavior. We want the kids to leave here today with a positive outlook on their abilities to be and stay active.

 
Have a great day as always (and get your exercise), STL Rams Nation. 
Shane Gray covers the St. Louis Rams daily as a Featured Columnist for Bleacher Report. You are encouraged to check out the rest of his work here. Gray also owns and operates stlramscentral.com.