Friday's Big Weekend Preview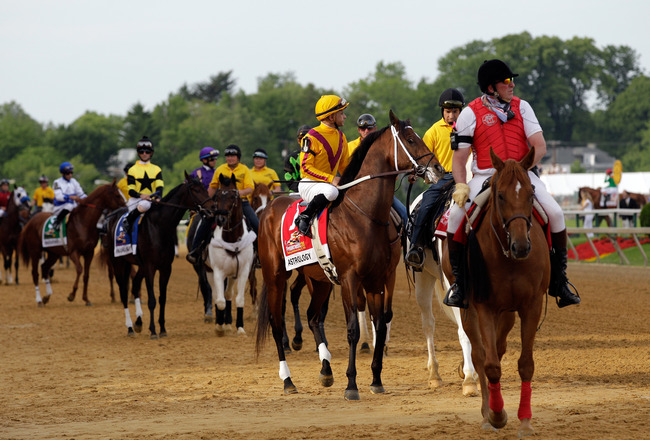 Rob Carr/Getty Images
Whether you are a student studying for finals (in which case, thanks for reading this instead of your textbooks) or a jockey or basketball player or NHL player, this is crunch time.
You are either cramming your brain full of knowledge about philosophy and art and calculus that you'll totally remember post graduation, or are giving everything you've got on the biggest stages of your sport.
We've got two must-watch NBA postseason series. We've got horse racing's annual party at Pimlico. The 2012 NHL playoffs have been torrid, even if purists scoff. And, correct me if I'm wrong, soccer fans, but there's a pretty large match this weekend, right?
If you've got on-the-lake or other away-from-TV plans for next (Memorial Day) weekend, this is a great time to settle in and watch a great slate of sports. Here's what you do not want to miss.
NBA Playoffs: Thunder vs. Lakers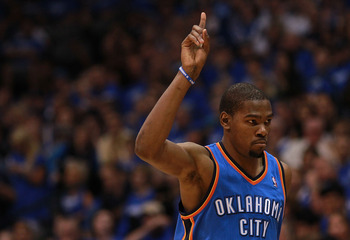 Ronald Martinez/Getty Images
When: Friday and Saturday, 10:30 p.m. (ET)
TV: ESPN (Friday) and TNT (Saturday)
Why You Should Watch: If you saw any of Game 2—missed last second shot, a grab-bag of tense, close moments—you know why you should be settling down in your living room or at a sports bar for this one. If not, just take a look at the names involved: Durant, Kobe, Metta World Peace's elbows.
Must-watch NBA theater, for sure. Even the press conferences are breaking the Internet.
NASCAR Sprint All-Star Race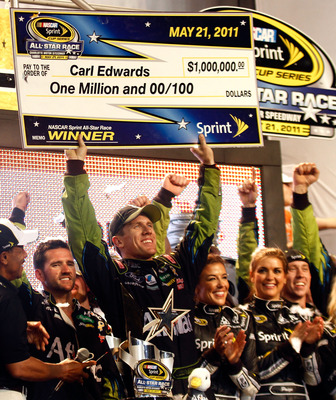 Jason Smith/Getty Images
When: Saturday, 7 p.m. (ET)
TV: SPEED
Why You Should Watch: B/R Featured Columnist Sandra MacWatters wrote up 10 excellent reasons why this is a must-watch, and I agree with all of them.
Bottom line: Dangle a $1 million paycheck in front of a bunch of lead-footed yahoos racing at their "home" track, and fun ensues.
NHL Stanley Cup Playoff Eastern Conference Finals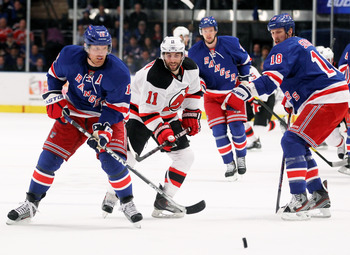 Bruce Bennett/Getty Images
When: Saturday, 1 p.m. (ET)
TV: NBC
Why You Should Watch: Even if you do not hail from the NY metropolitan area, this series has enough pull to make it worth your while, especially given that it is a solid way to start your morning (West Coast) or early afternoon.
These teams do not like each other, their fans do not like each other, and sports fans like you and I should love all of it.
Stick around for highlights of the Rangers' coach "answering" questions postgame, too.
NBA Playoffs: Pacers vs. Heat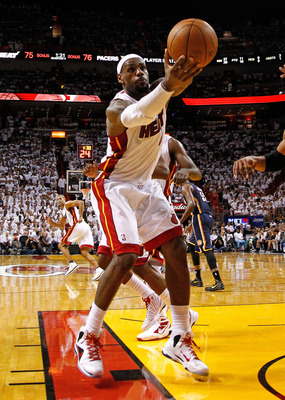 Mike Ehrmann/Getty Images
When: Sunday, 3:30 p.m. (ET)
TV: ABC
Why You Should Watch: Because love him or hate him, LeBron makes this series worth watching. With Chris Bosh out, it puts even more pressure on the NBA's most-polarizing player.
Will he? Won't he? Can he? Every game, every possession, every touch these questions swirl around James and his ring-less fingers.
Makes watching this series all the more compelling.
UEFA Champions League Final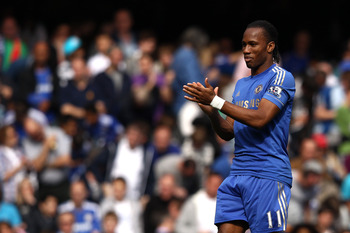 Ian Walton/Getty Images
When: Saturday, 2 p.m. (ET)
TV: FOX
Why You Should Watch: I'm the last person you would call a soccer fan, and you can bet I'll be tuning into every moment of Chelsea vs. Bayern Munich in the Champions League final.
There's just so much excitement around this one, even for "fans" like me, who've absorbed all their vast soccer knowledge through FIFA video games.
With that said, I'll get out of the way and let our experts over at our awesome World Football Blog, Set Piece, take it from here.
137th Preakness Stakes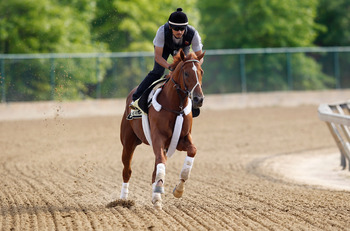 Rob Carr/Getty Images
When: Post time at 6:18 p.m. (ET)
TV: NBC
Why You Should Watch: If you cannot make it there for the party that is the Preakness, then at least devote a few minutes of your Saturday to watching the second leg of the Triple Crown.
If I'll Have Another comes out in front again, you'll definitely be kicking yourself for not taking a few moments of your weekend to catch a glimpse.
So skip the boring pre-race hype, tune in right at the post time, cheer for a bunch of cool-named horses, and then get on with your day.
Keep Reading