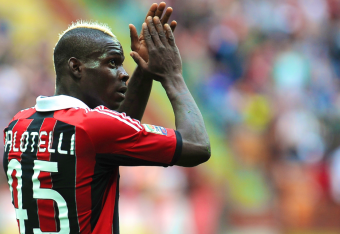 In a recent sit-down with CNN's Pedro Pinto, Mario Balotelli indicated he was happy with his new life at AC Milan and relieved to have left Manchester City and English football behind.
When asked whether he was given a rough ride during his time in the Premier League, Balotelli replied, "yes."
"But I'm not here to talk about if I'm unfairly treated," the 22-year-old continued. "I don't care. I'm out from England, I'm happy that I'm out from England. That's it."
Balotelli went on to say he felt, "alone," during his time at City. That's changed since his move to Milan, and his sense of wellbeing has coincided with a fine start to his career there.