Shabazz Muhammad: 3 Reasons He Saved Ben Howland's Job at UCLA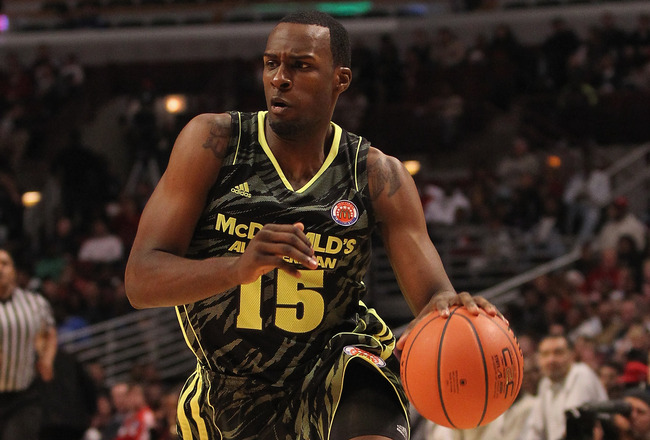 Jonathan Daniel/Getty Images
The UCLA Bruins' basketball program has been in turmoil in recent years and their struggles on and off the court have been thoroughly documented, only adding to their strife.
However, the Bruins may have found a savior who could revitalize the team and bring head coach Ben Howland off of the hot seat.
His name is Shabazz Muhammad and he was the second-best high school recruit in the nation, according to ESPN's Top 100. Muhammad, a 6'6'' small forward, chose to sign with UCLA over other powerhouses like Duke and Kentucky.
Could his monumental decision right the ship for Ben Howland and his crew? Let's take a look at three reasons why Muhammad saved Howland's job and may be able to save UCLA.
3. Effort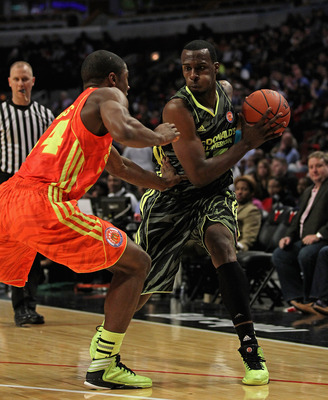 Jonathan Daniel/Getty Images
This is something that the UCLA program has been lacking in the past few campaigns.
Problem players like Reeves Nelson have dragged down the prestigious reputation of the Bruins with poor work ethic and detrimental conduct outside of the games.
This is something Shabazz Muhammad certainly won't display when he makes his debut with UCLA. Muhammad is known for his hustle on both sides of the ball and he won't quit on a game when things aren't necessarily going his way.
His play could become contagious and inspire the other players on the court which would give the Bruins a much-needed boost in team unity and morale.
Ben Howland had to stand by and watch a lot of players quit on him in the past few years. Now he has a talented player with a good attitude coming in to hopefully help him get back under control and push the other players to perform better.
2. Unselfishness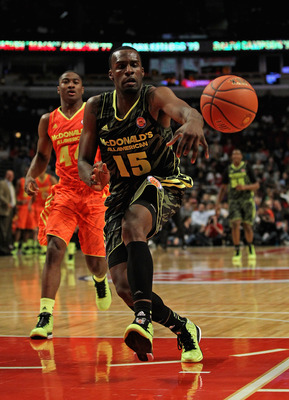 Jonathan Daniel/Getty Images
Another appealing aspect of Muhammad's game is his unselfishness on the court.
Much like his work ethic and hustle, Ben Howland will definitely enjoy this change of pace in games next season where a player is working hard to find the open man.
Muhammad knows how good he is and knows he can score almost at will, but he has shown a high level of basketball IQ by not forcing shots and instead dishing the ball to a teammate.
The camaraderie of college basketball could also help Muhammad and his teammates grow even more in this aspect. The Bruins have had good, but selfish players like Drew Gordon, who have put their own problems ahead of the team's overall welfare.
Muhammad is a different type of player. He will naturally contribute to this team on and off the court.
1. Playing Ability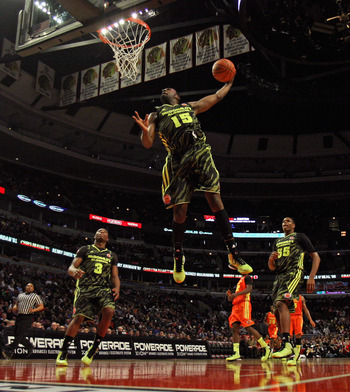 Jonathan Daniel/Getty Images
What it boils down to with Ben Howland being on the hot seat is that UCLA has not been winning games as of late.
This is a major reason why the acquisition of a special talent like Muhammad could really turn things around. He was ranked second in the nation for a reason; this man can flat out play great basketball.
Muhammad is a versatile scorer who can put up spurts of scoring from many areas on the court. He can create his own offense and read a defense pretty well for a wing. His defense is also improving, even though he doesn't have the best size for his position.
If given the right time and coaching, Muhammad could really develop into something special and renew the lost hopes of many UCLA fans.
With a breath of fresh air like Muhammad, maybe Ben Howland can finally take a breath of his own and get back to the basics of winning basketball games without worrying about troublesome players.
Keep Reading

UCLA Basketball: Like this team?