New York Giants: 5 Reasons to Be Optimistic About the 2012 Season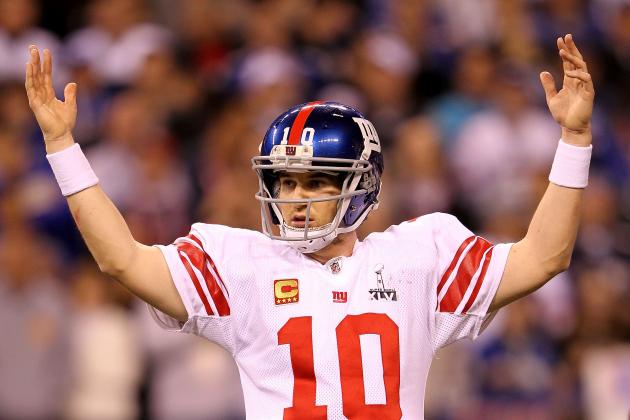 Jamie Squire/Getty Images

Coming off a memorable finish to a historic Super Bowl-winning season, the New York Giants have plenty to be optimistic about in 2012.
That optimism should not excuse the realistic realization that it has become nearly impossible to win the Super Bowl in consecutive seasons in the NFL, and the Giants' chances become no greater when considering potential hindrances along their quest for a repeat.
However, the Giants have the pieces to enjoy a very successful 2012 season and a great chance to be the first team to win the Super Bowl in consecutive seasons since the New England Patriots did it in the 2003-2004 and 2004-2005 seasons.
Let's take a look at five reasons the Giants and their fans should be optimistic about the upcoming 2012 season.
Begin Slideshow

»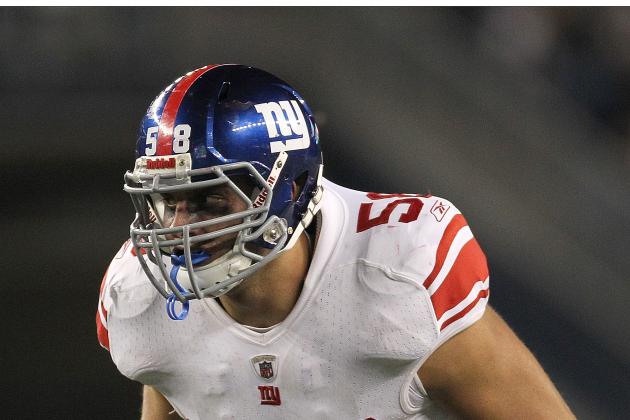 Jim Rogash/Getty Images

Just as depth was arguably the biggest factor in the New York Giants' success last season despite a load of injuries which piled up as the year went on, the amount of quality players able to step in and contribute will benefit New York greatly.
Depth has become something of a staple for the Giants' success and 2012 will be no different. Much of the offseason was focused on bolstering depth on both sides of the football through free agency and the 2012 NFL draft.
The Giants have numerous voids which need to be filled by the beginning of the season, but the issue is a good one to have for a Jerry Reese-built squad overflowing with capable talent.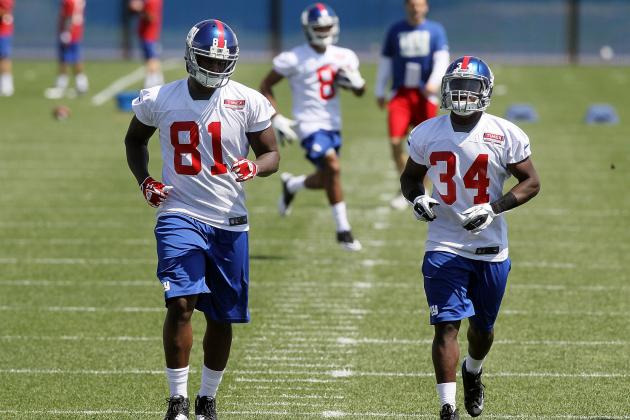 Jim McIsaac/Getty Images

With injured stars returning in 2012, the New York Giants already had talented player set to take the field they sorely missed despite a successful Super Bowl run.
Add in the outstanding players the Giants were able to pick up this offseason and Big Blue has to be considered a strong Super Bowl contender once again this season.
Rookies David Wilson, Rueben Randle and Jayron Hosley will all be expected to produce from day one and should have no trouble being positive contributors in some capacity.
Meanwhile, tight end Martellus Bennett and offensive lineman Sean Locklear are two free-agent acquisitions that will likely play integral parts in the Giants' success.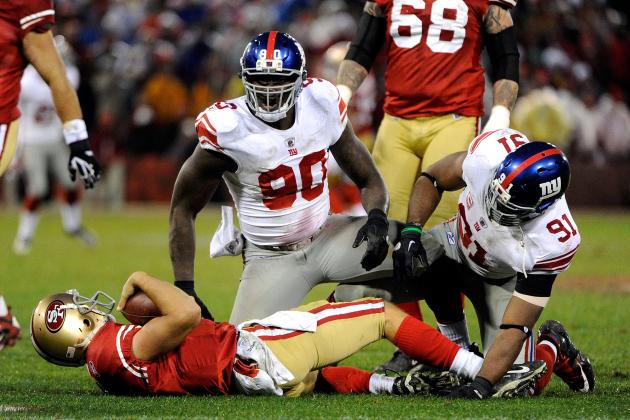 Thearon W. Henderson/Getty Images

If for nothing else, the New York Giants are well known for their tenacious pass-rush.
The combined efforts of Jason Pierre-Paul, Justin Tuck and Osi Umenyiora helped to tally 48 sacks during the regular season—third-best in the NFL.
Though Umenyiora's status remains uncertain with the Giants, there is no reason to expect any less from their fearsome front four once again in 2012.
Following a 16.5-sack campaign last year—fourth-most in the NFL—Pierre-Paul is entering just his third season and should continue to develop as one of the NFL's most dangerous pass-rushers.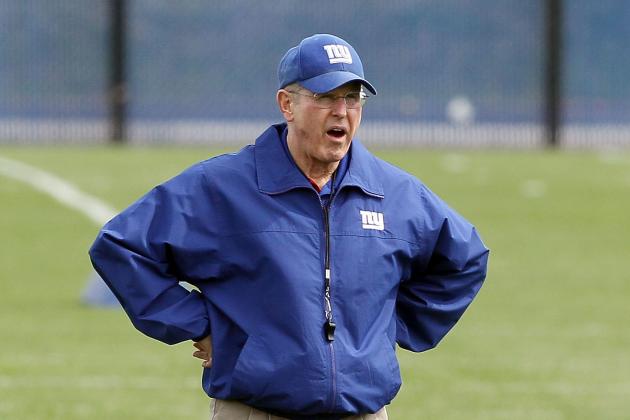 Jim McIsaac/Getty Images

Love them or hate them, the New York Giants coaching staff is one of the most underrated in the NFL.
Perennially faced with media-stirred drama and steep second-half schedules, Tom Coughlin has guided the Giants quite successfully since taking over as head coach in 2004.
Coughlin, offensive coordinator Kevin Gilbride, defensive coordinator Perry Fewell and company overcame substantial adversity in 2011, battling through tough injuries, unproductive schemes and subpar play to find a way to get their players to play successfully en route to the Giants' second Super Bowl victory in five seasons.
This coaching staff can be expected to find a way to get the most out of their players no matter the circumstances that may be affecting the Giants' success at some point in this season. They do not shy away from making adjustments when necessary and do so in a manner that seems to always improve the team's performance.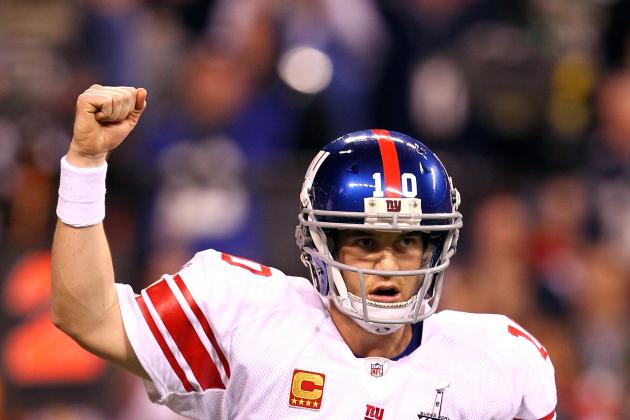 Al Bello/Getty Images

Of course, the New York Giants are nothing without their elite quarterback Eli Manning.
The former No. 1 pick had his greatest season to date in 2011. He threw for a career-best 4,933 yards with 29 touchdowns, and took his place as one of the NFL's best quarterbacks
Manning proved to be a leader by example and never quit when his team was down—guiding the Giants to seven fourth-quarter comebacks with an NFL-record 15 fourth-quarter touchdowns.
Manning makes the best of his situation and, with two Super Bowl titles to his name, is a proven winner in the NFL. Combined with phenomenal talent like Hakeem Nicks and Victor Cruz, Manning and the Giants offense become a lethal force capable of lighting up the scoreboard at will.
There will be many factors that affect the Giants' bid for a second consecutive Super Bowl triumph, but none will decide the success the defending Super Bowl champions have more than Eli Manning.
Louis Musto is a featured columnist for Bleacher Report. Follow him on Twitter.