WWE: How Will Jericho Fare in the Fatal 4-Way Match at over the Limit?
May 14, 2012
Welcome to the third part to a four-part series that will break down the upcoming Fatal 4-Way match for the WWE Heavyweight Championship.
We will take a look at each participant and analyze what the match style, title and story could mean for each of the four. In this segment we will go over the best there is at what he does, Chris Jericho.
Jericho, a man who has held so many titles it could be an article unto itself, has been the World Heavyweight champion previously three times, as well as the Undisputed Champion of the WWE. While just recently ending a feud with CM Punk in a battle for the WWE Championship, it would seem Jericho has moved on and is now on the hunt for his former belt—the World Heavyweight Championship. 
This coming Fatal 4-Way match should work in his favor. Being the seasoned vet of the four men, Jericho has competed in more Fatal 4-Ways than any of the group. He has also participated in more Elimination chamber matches than the participants. The chamber is a more intense version of the Fatal 4-Way match, confined to a steel cage. 
While he many not have won his match at WrestleMania to claim the title of "Best There Is in the World," there is no denying that the man who has wrestled all over the globe has very little competition in the WWE Universe. With relative newcomers Sheamus and Alberto Del Rio in the mix, it will be interesting to see how this scholar of the ring will do this coming Sunday.
What the Fatal 4-Way means to Jericho and the title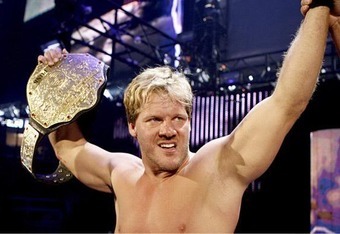 With Jericho's losing streak to CM Punk, he should be approaching this match in a far different matter than he did his championship battles with Punk. His tactic of attempting to get into his opponent's head and attack him on multiple fronts, both emotional and physical, did not fare well for him.
Relying on his in-ring skills and the ability to be a ring general with a commanding knowledge of his opponents' skills and limitations should be his main focus. Using the three of them against each other will be his greatest skill and one easily done by the lion heart Chris Jericho.
How does this carry his story?
If Jericho were to win this match and obtain the title it, he may not hold it for long. An upcoming tour with his band Fozzy does not make him a likely candidate to grab the title. Unless of course it's to have him be a transitional champion, moving it off Sheamus onto Jericho only to have him lose it to someone like Randy Orton.
Orton vs. Sheamus for the title seems unlikely as they're both "faces," or good guys, and while there's been some tension I don't see a feud happening with these two. Jericho is what this formula needs and while I am leaning towards Sheamus retaining, if anyone was to cause the upset here it should be Jericho.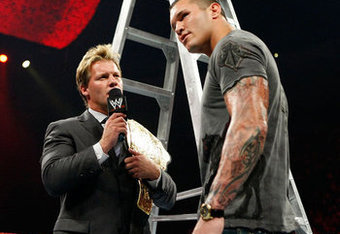 The BOOM prediction
My prediction is that Sheamus will retain his title at this pay per view and possibly begin a story with either Jericho or Del Rio. I should add that this is what I am personally hoping would happen; however, Randy Orton carries a lot of weight in the WWE. For some reason he is looked at as one of the top guys. Since he hasn't had the title in a long time, I suppose its just a matter of time before he grabs it.
Adding Jericho to this match legitimizes it and takes it to a higher level than if this was just a triple-threat match. While Jericho may not be liked by the WWE Universe, they do respect him and they know a fight with Jericho is not to be taken lightly and a win over him should be held with the highest regard. 
Be sure to check out the previous two parts here: Part 1, Part 2 and the final piece covering Orton to be up later today. You can also check out other articles in regards to the WWE and pop culture over on The BOOM PAGE.
Follow these guys on Twitter @captoutstanding and @boompage