WWE: 4 New Tag-Team Pairings to Reinvigorate the Struggling Division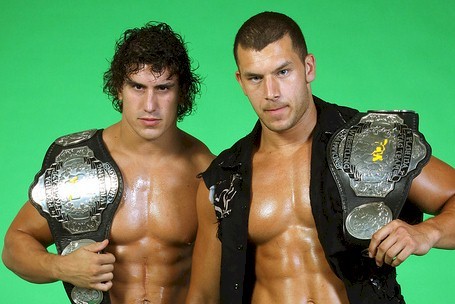 It's no secret in the WWE that the tag-team division is nowhere near as strong as it has been in the past.
That being said, Vince and Co. have seemed to cotton on to this failing, attempting to give new teams like Kofi Kingston and R-Truth, Tyson Kidd and Justin Gabriel and Titus O'Neill and Darren Young big pushes over the past few weeks.
Here are four more original pairings to continue this trend, and further reinvigorate what used to be a thrilling division in the days of The Hardy Boyz, Edge and Christian and The Dudley Boyz back in the late-90's/early 00's.
Begin Slideshow

»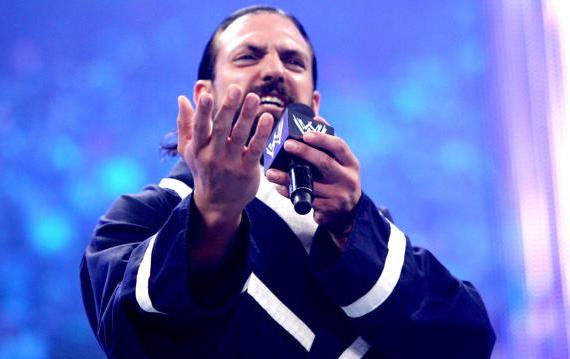 Damien Sandow (www.fighters.com)
Although these two are both in the midst of developing their relatively fledgling careers in the SmackDown singles division, the uniting of both would make for an immensely watchable pairing.
Combining Ryback's pure brutality and Sandow's cerebral approach would make for an odd couple worthy of a big push.
Sandow does the trashing, Ryback does the smashing.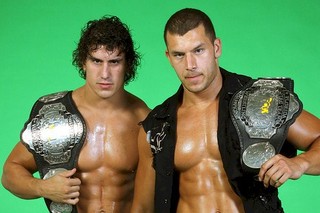 (www.jasonrivera.com)
Although I, as a WWE fan, have a natural predilection to look down on guys from NXT, these two have greatly impressed me when given the chance.
Bateman has an impressive enthusiasm in the ring, whilst Curtis has a natural ability on the mic.
And as the photo suggests, they are not unfamiliar to each other, either.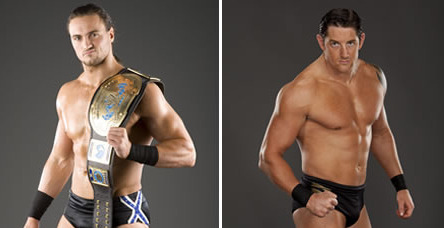 (www.mirror.co.uk)
The British duo are close friends outside of the ring for one.
And although Drew McIntyre hasn't overly impressed since his debut, a potential pairing would come as a big relief to a man Vince personally recruited years ago.
For Wade Barrett, a big push in the singles division is expected later this year when he returns from injury, but a regular tag-team partner would also aid him in his ascent to the top of the business.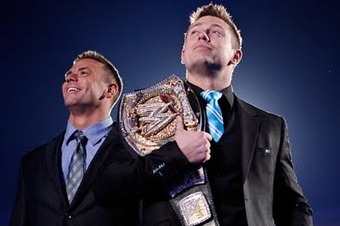 (www.zimbio.com
Whilst this one may not be so much a "new" pairing, considering the their past connection, it's one that could give both a big boost if resurrected.
Because Riley is a babyface and Miz is currently heel, this one is unlikely to happen.
But the combination worked well in the past, and was a big reason for Miz's ascent to the top last year.
For Alex Riley, a pairing with his former "mentor" would certainly reinvigorate his career, as he's a big talent who deserves better.