New York Knicks: Things That Won't Happen This NBA Offseason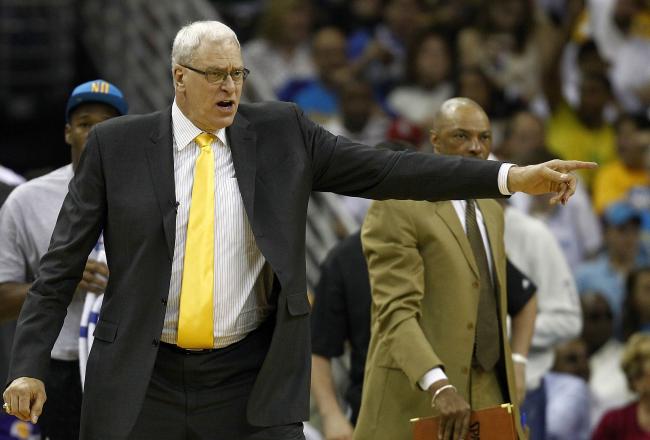 Jeff Zelevansky/Getty Images
Speculation will run rampant about what the New York Knicks will or won't do during the NBA offseason. And while we don't know for sure, some of the things being speculated simply won't happen.
Amar'e Stoudemire Trade
Say what you want about Stoudemire and all the things he's been through since joining the Knicks, but he will remain with this team for the remainder of his contract.
An uninsurable contract along with his fading ability make him one of the least desirable pieces on New York's roster. There isn't a chance they'll be able to unload all the money they owe him the next three seasons.
Sorry, proponents of a Stoudemire trade, it's not going to happen. Besides, Amar'e is important for something else the Knicks need.
Jeremy Lin Will Be the Only Point Guard the Knicks Covet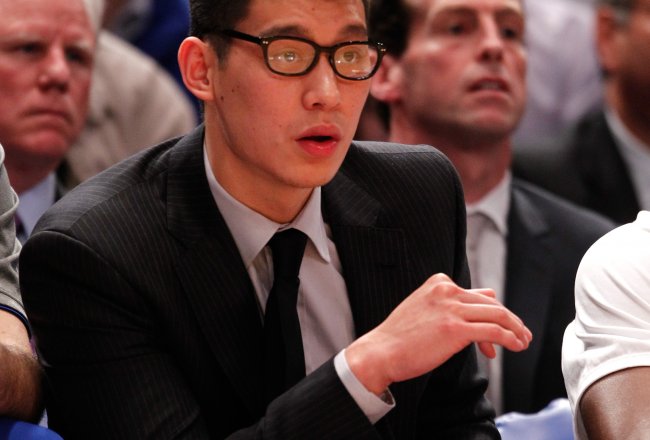 My goodness, Jeremy! Those glasses!
Jeff Zelevansky/Getty Images
You're kidding yourself if you think James Dolan isn't thinking about the possibility of bringing Steve Nash to the Garden.
Jeremy Lin is a nice player and could develop into a star one day, but that is nowhere near a certainty, and it's even less certain that it'll happen next season.
Nash is a proven commodity and a former MVP. He's exactly what the Knicks need in a distributor for their team, and you can take it to the bank Nash will be the perfect medicine.
He could help revive Stoudemire from the basketball coma he's slipped into, seeing as how the two were so successful in Phoenix. Stat could also help recruit his former teammate to join the team in a city where Nash already lives during the offseason, according to Royce Young of CBS Sports.
That's not to say I want to kick Lin to the curb, however. Ideally, New York would love to have both of these guys on the roster with Lin being the protege to Nash.
If that doesn't happen, Nash has the advantage simply because he gives the Knicks a better chance to win now. And what better time is there than now?
Can somebody say discount? It's possible, however unlikely it may be.
Knicks Will Hire Phil Jackson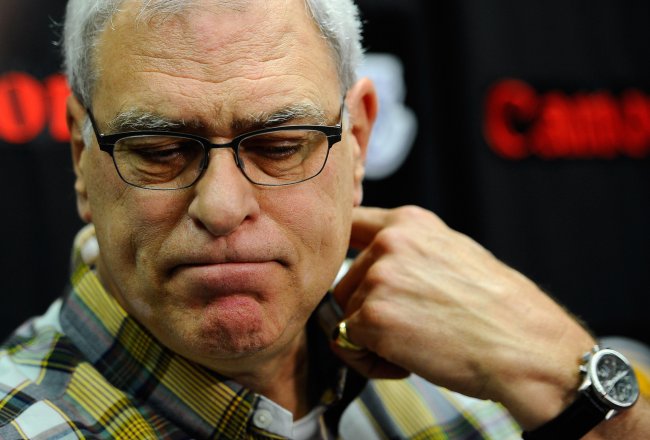 Kevork Djansezian/Getty Images
Sorry, but another scenario that you can forget. In fact, according to Marc Berman and the New York Post, Dolan hasn't so much as called or reached out to Jackson.
I would seriously doubt Phil Jackson looks at the Knicks' roster and thinks this is a team that can win a championship right away. And, of course, we know that's what Phil is always looking for.
That's not to say I don't believe this team couldn't be a championship contender at full strength.
I just don't think a guy who's coached Kobe Bryant and Shaquille O'Neal, as well as Michael Jordan and Scottie Pippen would honestly believe 'Melo and Stat are the next duo that will get him his 12th ring.
At least not after this past season.
Besides, coach Mike Woodson appears to have tons of support from those within the organization and has even fired his agent in order to appease his bosses at Madison Square Garden, according to Sam Amick of SI.com.
Knicks Will Give Up on Landry Fields
Should the Knicks give up on Landry Fields?
Despite Landry Fields' horrendous 2012, and even worse shooting, he will only be going into his third season and has some real value to this team.
At age 23 (24 in June), Fields has a lot of basketball ahead of him and plenty of developing to do. Considering how cheaply he'll come, and the Knicks' lack of money to spend, they'd be foolish to send the former second-rounder packing.
Sophomore slumps happen; that doesn't mean Fields can't be a solid, productive bench player moving forward now that it appears Iman Shumpert will be the starting 2-guard of the future.
J.R. Smith Will Be Back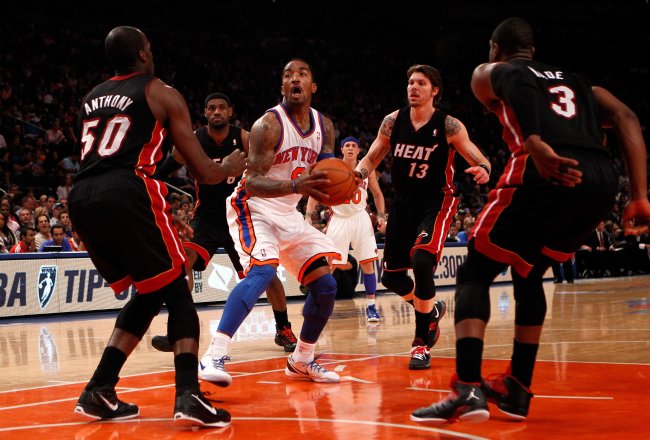 I doubt this ended well for J.R.
Jeff Zelevansky/Getty Images
Coach Woodson and J.R. Smith have a relationship that involves two basketball opposites, the likes of which nobody in the NBA has ever seen.
Woodson is a fundamental coach who likes few turnovers and plenty of defense.
J.R. Smith is an out-of-control, ball-handling mad man on the basketball court who couldn't make a solid pass to save his life.
I just have that feeling Smith is heading for greener pastures, and that's not just in the figurative form. Smith has until June 26 to make a decision on his opt-out clause worth $2.5 million, and he's bound to make at least double the money someplace else.
I'd imagine that takes him out of New York for the 2012-13 season and beyond.
This article is
What is the duplicate article?
Why is this article offensive?
Where is this article plagiarized from?
Why is this article poorly edited?

New York Knicks: Like this team?