NBA Free Agents 2012: Smart Pickups for NBA Contenders
May 11, 2012

Jonathan Daniel/Getty Images
Just because we are right in the midst of the 2012 NBA playoffs does not mean it is too early to start looking into potentially valuable offseason acquisitions for top contenders.
Some teams, like the Dallas Mavericks, still have a chance to compete for a title in 2013 despite being swept in the first round this season. They just need to rely heavily on some talented players that will be looking for a new home this summer.
Let's take a look at which targets the top organizations in the NBA should be gunning for.
New York Knicks: Steve Nash
The Knicks barely made the playoffs and were quickly eliminated after they snagged the No. 7 seed.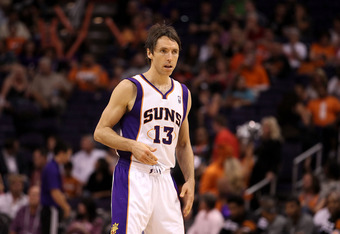 Christian Petersen/Getty Images
It's become apparent after a full season and a half of the Amar'e Stoudemire and Carmelo Anthony experiment that this team needs a great passer to distribute the ball and get them their touches.
Steve Nash would be the perfect player for that need and they would have a chance to compete for a title in the remaining two-to-three years that the future Hall of Fame PG has left in the league.
His incredible ability to find the open man while knocking down his own shot when needed is exactly what New York needs at the position.
Dallas Mavericks: Deron Williams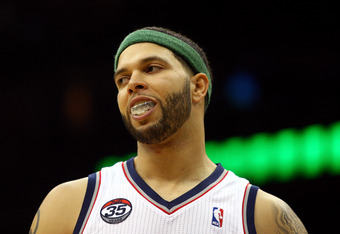 Chris Chambers/Getty Images
Without a number of the key players they lost in free agency after the lockout, the Mavericks clearly suffered in their title defense. Jose Juan Barea's ability to create shots off the bench was gone and Jason Kidd showed his age as the season wore on.
Those reasons are exactly why a point guard like D-Will would completely reshape this team into a true contender again.
Williams could become the second-option to Dirk Nowitzki, energize the offense and still play solid defense against opposing 1s and 2s.
Miami Heat: Chris Kaman
The Heat aren't out of the playoffs yet, and they might not lose a series this year, but they still have a huge hole at the 5.
Because LeBron James, Dwyane Wade and Chris Bosh are such great players, they have been able to mask that gaping problem. However, it will eventually rear its ugly head.
Last year, in the NBA Finals, Tyson Chandler's defensive presence and ability to control the paint was the difference-maker against this team.
They need to get a sizable center who can score and bang like Kaman to plug in the middle to force the opposition to direct attention away from the Big Three.