Grizzlies vs. Clippers: 4 Grizzlies Who Must Step Up in Game 6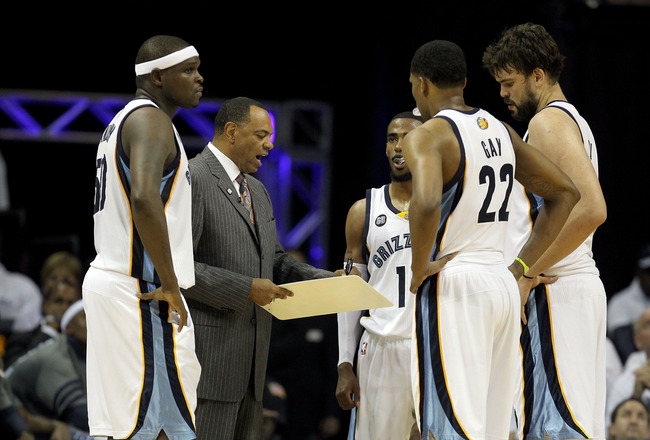 Andy Lyons/Getty Images
The Memphis Grizzlies will face off against the Los Angeles Clippers in Game 6, but key players need to step up their game in this must-win situation.
While the Grizzlies have survived the playoffs this far, they still need to bring the series home and win Game 7 to advance to the next round.
Injuries to Clippers' superstars Chris Paul and Blake Griffin give Memphis a slight edge over their opponents. Still, certain Grizzlies must step up for the team to keep hope alive.
Rudy Gay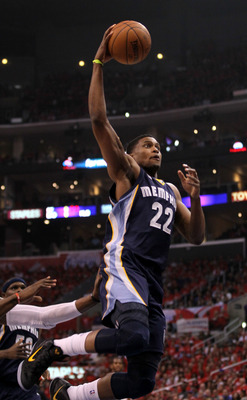 Stephen Dunn/Getty Images
Rudy Gay's play this series has been frustrating to say the least. He is lacking consistency throughout all four quarters with his worst play coming in the first halves. Gay must step up in Game 6 for Memphis to avoid elimination.
While Gay's field goal percentage was 46 percent in the regular season, it fell to 42 percent in the playoffs. His three point shooting also dropped from 31 percent to 25 percent. He contributed 14 points on 6 of 14 shooting in Wednesday's win against the Clippers.
Gay was a key player for the Grizzlies in the regular season. He needs to step up his game if the team wants any chance of beating L.A. at home for Game 6. Gay needs to finish strong, but also come out strong. This series is evenly matched, so a solid night from Gay could lead the Grizzlies over a hurting Clippers team.
Marc Gasol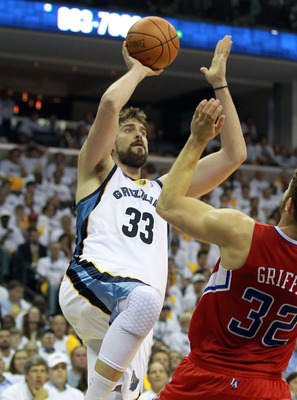 Andy Lyons/Getty Images
Marc Gasol had his best game of the series in Game 5. The Grizzlies center scored a team-high 23 points on Wednesday, adding in seven rebounds, four assists and one block. However, if Memphis wants to tie up the series in Game 6, Gasol must do more.
Gasol struggled to make a difference in the first four games of the series, so the Grizzlies focused on getting him the ball more often in Game 5. Now, in Game 6, Gasol has to continue to make plays and not revert back to being ineffective.
He and Zach Randolph need to set the tone early in Game 6, especially with Blake Griffin not being 100 percent healthy due to a knee injury. If Gasol shows up to play tonight and stays out of foul trouble the Grizzlies have a good chance of winning.
Tony Allen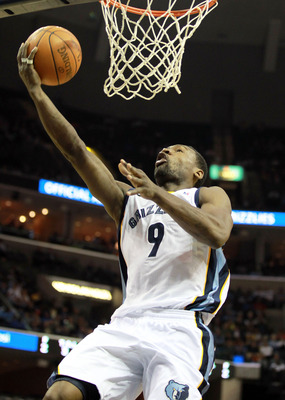 Andy Lyons/Getty Images
Tony Allen is averaging 23 minutes in the postseason, but he's been a major contribution to the team on both offense and defense.
A drop from his regular season averages, Allen is shooting 43 percent for 6.6 points per game. It's also important to point out that Allen's minutes have fallen in the postseason, notably in the fourth quarter.
Fans aren't too happy with the way head coach Lionel Hollins is playing Allen, even starting a #FreeTonyAllen hashtag on Twitter. Allen's intangibles demand playing time in the final minutes. His energy and ability to create turnovers revitalize the team's offense. Memphis was +17 when Allen was on the floor, compared to -8 when Quincy Pondexter was on the floor.
Allen needs to step up in Game 6, but Coach Hollins also needs to give him a chance to do so.
Zach Randolph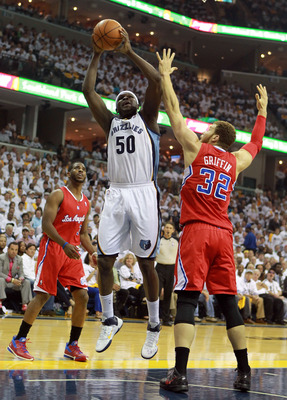 Andy Lyons/Getty Images
Big man Zach Randolph is a nightmare for the L.A. Clippers. He scored 19 points and grabbed 10 rebounds in Game 5, keeping his team from elimination. The Grizzlies need Randolph to completely dominate in Game 6 in order to extend the series to Game 7.
With Blake Griffin's injury, the Clippers cannot match the Grizzlies' big men. Memphis needs to attack inside where the Clippers are most vulnerable, and Randolph, along with Marc Gasol, will be the key pieces.
While Randolph did score 19 points on Wednesday, 15 were in the first half. It's important to get off to a hot start, but finishing strong is crucial, especially against Chris Paul. Randolph needs to have a dominant game from start to finish in Game 6.
Keep Reading

Memphis Grizzlies: Like this team?