Fantasy Baseball: The 10 Biggest Surprises of the Season Thus Far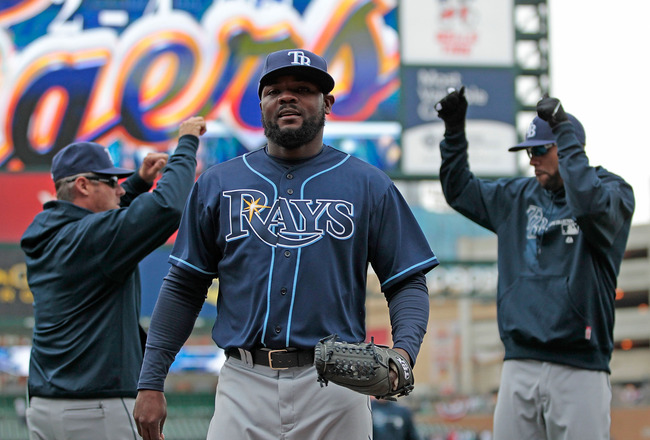 Even with his hat off kilter, Rodney has been right on in 2012.
Leon Halip/Getty Images
The first month of the MLB season is in the books, and there have been plenty of surprises from little-known players tearing it up to big-name stars stuck in a slump.
This season, we have seen shutdown closers come out of nowhere, top prospects struggling and seasoned veterans having a hard time adjusting.
Here's a list of the 10 biggest surprises of the 2012 season.
Albert Pujols Is Mired in a Slump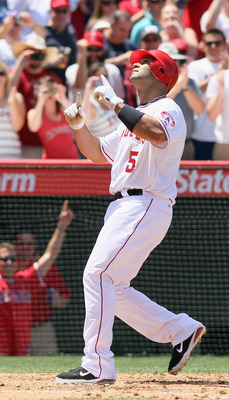 Pujols hasn't made a strong debut for the Halos.
Jeff Gross/Getty Images
Albert Pujols is still on the interstate, hitting .198 with one home run and 11 RBI.
Pujols has evolved into one of the game's best hitters over the last decade, and he most likely went in the top three of your fantasy draft.
I'm sure you weren't expecting this.
Yes, Pujols got off to a bad start in 2011, but it wasn't nearly this bad. Last April, Pujols hit .257 with seven home runs and had a .475 slugging percentage.
This April, Pujols hit .217 with zero homers and a slugging percentage of .304.
Bryan LaHair Is on Fire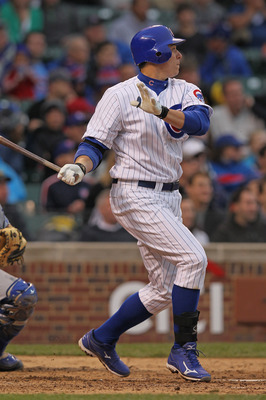 LaHair is off to an incredible start.
Jonathan Daniel/Getty Images
Way back on February 22, I featured Bryan LaHair in an article identifying sleeper picks for fantasy stardom, but I didn't think he would be playing this well.
LaHair is hitting .384 with eight home runs, 18 RBI and a 1.243 OPS that ranks behind only Josh Hamilton and Matt Kemp.
The journeyman minor leaguer is making the most of his playing time in 2012. He has been a pleasant surprise, and hopefully you were able to add him before someone else did.
Edwin Encarnacion Has More Home Runs Than Jose Bautista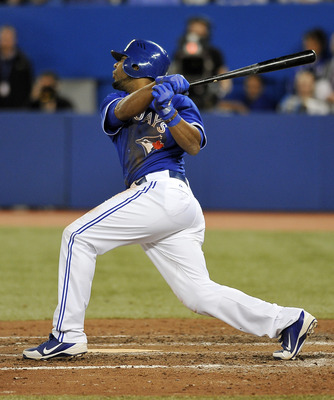 Encarnacion has been providing the power for the Jays.
Brad White/Getty Images
Edwin Encarnacion's career high in home runs is 26, and that was back in 2008. Since then, he's only had one season with more than 20 long balls (21 in 2010).
The Blue Jays are putting on an offensive show, but the big bat isn't that of Jose Bautista, but rather Encarnacion, who has belted 10 homers in 31 games.
According to Yahoo!, Encarnacion's average pick was into the 200s. If you got him that late, he is certainly rewarding you big time.
Jason Hammel Has Been a Fantasy Ace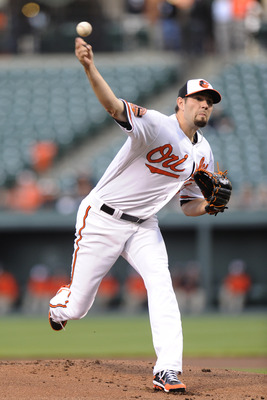 Hammel is having a career year so far.
Mitchell Layton/Getty Images
No, this is not Cole Hamels, this is Jason Hammel, a pitcher flying under the radar and dominating hitters in 2012.
Hammel's career numbers are: 770.2 IP, 38-46 record, 4.85 ERA and a 6.38 K/9 rate. But you would have never guessed that by the way he's pitching this season.
Hammel is 4-1 with a 2.09 ERA and an 8.84 K/9 in six starts this year, outproducing perennial Cy Young contenders like Tim Lincecum, Roy Halladay and Zack Greinke.
Fernando Rodney Has Become the Most Reliable Relief Pitcher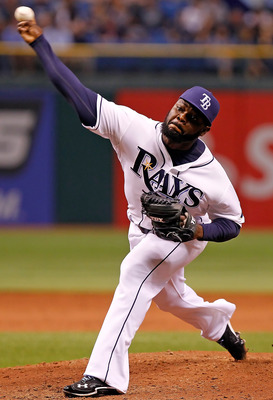 Rodney has been great filling in for Farnsworth.
J. Meric/Getty Images
When I think of Fernando Rodney, I think of an average pitcher who owns a career 4.18 ERA and 1.44 WHIP.
More specifically, I remember a closer who gave up six hits and eight walks in 10.2 April innings en route to losing his job to Jordan Walden last year while with the Angels.
But this is not the old Fernando Rodney.
The new-and-improved Rodney is a perfect 9-for-9 in save chances with a 0.57 ERA, 0.77 WHIP and a 14-2 K-BB ratio. I'm not sure what his secret is, but he's been absolutely sensational.
Eric Hosmer Is Hitting Under .200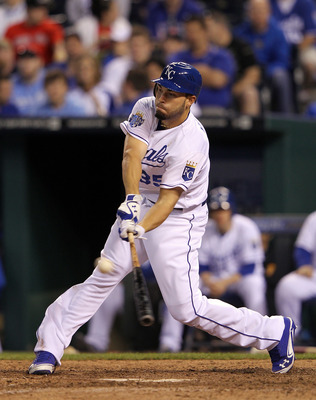 Hosmer has been lost at the plate the entire season.
Jamie Squire/Getty Images
Eric Hosmer hit .349 with five home runs last September and then hit .398 in spring training this season.
Unfortunately, the start of the 2012 regular season hasn't treated him as nicely, as the young slugger is hitting just .181.
A sophomore slump was inevitable, but I don't think anyone expected Hosmer to start off the season like this. Keep in mind, the 22 year-old's lowest monthly batting average last year was .253 in June.
Matt Moore Isn't Looking Like the Guy We Saw Last Year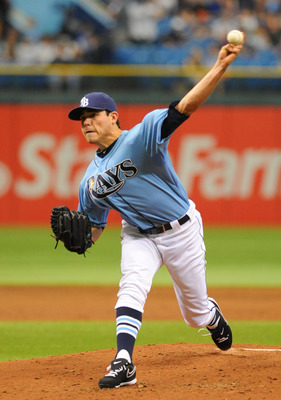 Moore hasn't looked like the top prospect he was named.
Al Messerschmidt/Getty Images
Matt Moore grabbed everyone's attention at the end of the 2011 season.
The young lefty struck out 11 Yankees in five innings in his only regular-season start before throwing seven shutout innings against the Rangers in the ALDS.
Moore was named the top prospect by MLB.com before the season began, but hasn't looked like it at all so far.
He is 1-2 with a 5.71 ERA in six starts, and hasn't pitched more than 6.2 innings in any of them. Moore has also struggled with his command, posting a 28/18 K/BB ratio.
Starlin Castro Is Racking Up the Stolen Bases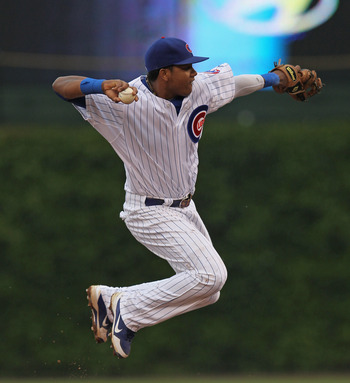 Castro has shown off the wheels so far in '12.
Jonathan Daniel/Getty Images
Starlin Castro made his debut in 2010 as a 20-year-old and then led the National League in hits a year ago. With a .347 average and 19 RBI so far this season, he's continuing to impress in 2012.
Although his hitting is unquestioned, Castro's speed has never really been showcased. He had 22 steals in 2011 and only 10 in 2010.
Adding yet another element to his game, Castro has also been a speed demon this season. The young phenom already has 11 stolen bases so far this season in 15 attempts.
Heath Bell Has Been One Big Disaster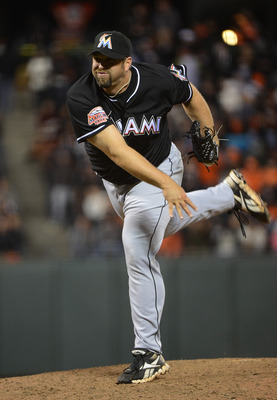 Bell has lost his closer job in Miami.
Thearon W. Henderson/Getty Images
In the last three seasons, Heath Bell has registered 132 saves (an average of 44 per season) with a 2.37 ERA.
This year, with his new team, Bell has blown four saves in seven opportunities, leaving himself with a 10.24 ERA. It's never a good sign when your ERA is one-and-a-half times greater than your K/9, but that's exactly what has happened here.
To put things into perspective, Bell has allowed 11 earned runs in 12 games so far. He allowed 15 earned runs in 67 games in 2010 and 17 earned runs in 64 games in 2011.
I never thought Bell would lose his job in Miami, but he certainly deserved the demotion.
Jake Peavy Is Making Us Think It's 2007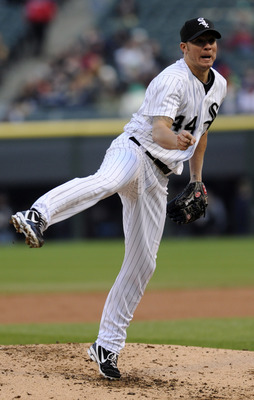 Peavy is turning back the clock.
David Banks/Getty Images
Jake Peavy's stats in 2007: 223.1 IP, 19-6, 2.54 ERA, 9.67 K/9 ratio.
Jake Peavy's stats from 2008-11: 492.67 IP, 33-30, 3.84 ERA, 8.48 K/9.
Jake Peavy's stats in 2012: 52.1 IP, 4-1, 1.89 ERA, 7.57 K/9.
After logging 220-plus innings in '07, the former Cy Young winner averaged just 123 innings a season from 2008 to 2011.
While his strikeout numbers have fallen, Peavy looks to be in dominant form in the early going of 2012. The only question that remains if he can avoid to disabled list.
Keep Reading