San Francisco Giants: The 5 Biggest Concerns in the Bullpen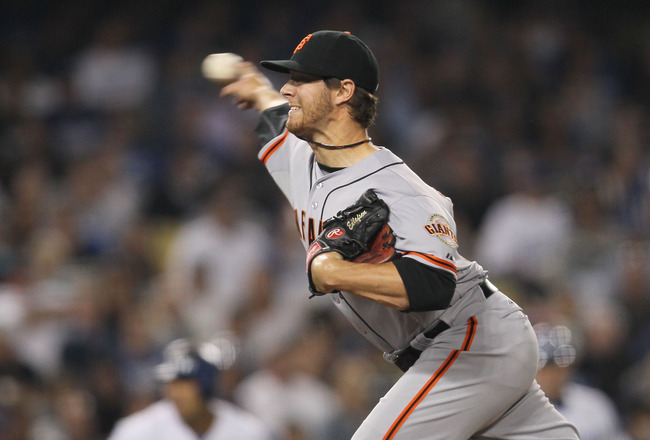 Victor Decolongon/Getty Images
Back in the offseason, Giants general manager Brian Sabean had 99 problems to fix, but the bullpen wasn't one of them as Sabean even had enough extra depth to trade away one of last year's standouts, Ramon Ramirez. The Giants were relying to the return of veterans Brian Wilson and Jeremy Affeldt, both of whom looked to get back to healthy pitching. Well, after a little over a month into the season, that comfortable relief staff of ring-certified champions is starting to look a little closer to the terrifying nightmare that preceded it.
Right now the Giants bullpen sits in a very precarious position as half of the staff is the same old reliable staff that makes it look easy while the other half simply is not. Untested minor league arms are always scary when the lead is a run or two and with the Giants' offense, there won't be any room for breakdowns. If there was one phrase to describe the state of the Giants bullpen right now it would "thin ice, very thin ice" which promptly leads us to the five biggest reasons for this sudden concern.
Keep Reading

San Francisco Giants: Like this team?