2012 Chicago Bears: 4 Best Training Camp Position Battles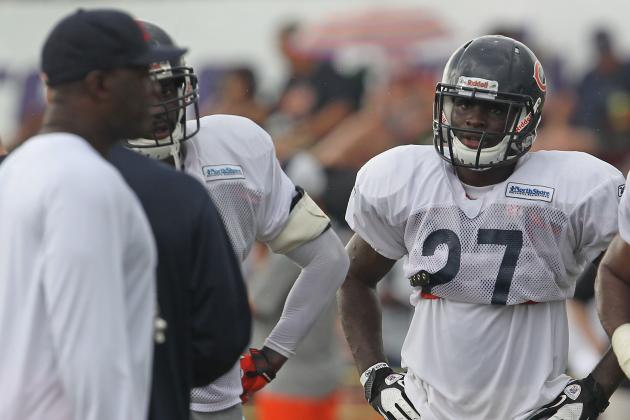 Jonathan Daniel/Getty Images

In new Bears General Manger Phil Emery's first offseason, he has made major additions to a team that has struggled in certain areas. It is a no-brainer that Brandon Marshall will immediately become the team's No. 1 wide receiver and Jason Campbell will be the team's No. 2 quarterback, behind Jay Cutler.
But what about the rest of his signings and rookies? With an influx of new talent, there is bound to be competition at many positions during this summer's training camp.
Here are the four best training camp position battles to look forward to this summer.
Begin Slideshow

»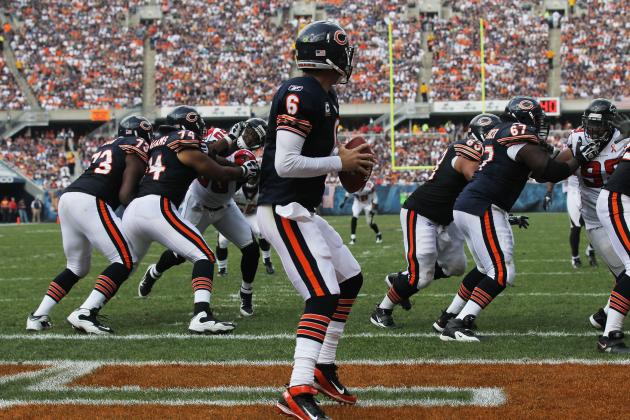 Jonathan Daniel/Getty Images

The 2011 season saw four players (Chris Williams, Edwin Williams, Lance Louis, Chris Spencer) start at one of the two guard positions for the Bears. With the addition of veteran guard Chilo Rachal to that group, there will be five players fighting for two open positions during training camp.
It has been thought that with the addition of another guard to the mix, as well as the struggles of J'Marcus Webb at left tackle, that Chris Williams might ultimately be back to fighting for the left tackle position he was initially drafted to play.
With Edwin Williams, Louis, Spencer and Rachal, there are four players with experience and the ability to hold down the interior of the offensive line. Both Louis and Rachal are considered more of the bruising/punishing guards and will likely compete for the right guard position with the more athletic Williams and Spencer competing for the left guard position.
Despite Spencer spending much of his time at right guard last season, his experience and footwork derived from playing the center position in the past would likely help him in the battle against Edwin Williams.
Louis performed well in every task he was assigned last season, whether it was playing guard or right tackle. Louis' versatility is a major plus for the offensive line, and with some uncertainty on whether right tackle Gabe Carimi can return healthy from last year's knee injury, Rachal could ultimately beat out Louis, and the Bears could have Louis be the ultimate sub on the right side of the line.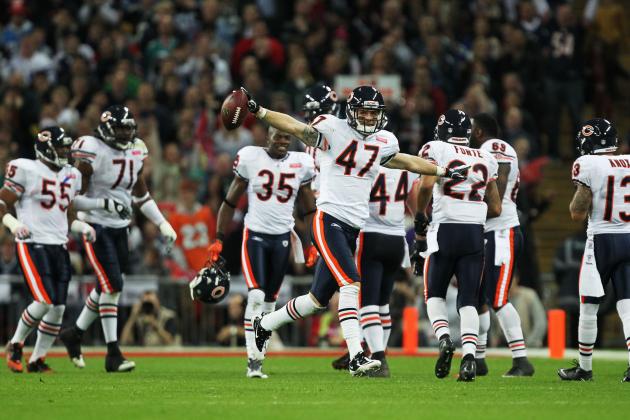 Streeter Lecka/Getty Images

During head coach Lovie Smith's tenure in Chicago, one position always seems to be in a state of influx: safety.
After drafting both Major Wright (2010) and Chris Conte (2011) in the third round of their respective drafts, the Bears again looked in the third round this year for another safety, drafting Oregon State's Brandon Hardin.
After basically being given every chance to succeed at the position, Major Wright has struggled to take a firm grasp on the strong safety spot. He has shown the potential at times but often seems to be mismatched in deep coverage.
When the Bears decided to release veteran Chris Harris in the middle of the season, rookie Chris Conte was thrust into the free safety position and performed well until his injury in mid-December. Conte was not always asked to do a lot in coverage and often played far off the line of scrimmage, but when asked to stand his ground, he did well.
Veteran Craig Steltz played well in Conte's absence and proved that he can be a solid contributor at the strong safety position. With the addition of the athletic Hardin, the Bears have increased their athleticism at the position as well as their coverage skills. Hardin could push Conte at free safety, but many project him more as an inside-the-box strong safety.
Conte will likely reclaim his spot at free safety with Wright, Steltz, and Hardin competing for strong safety. Despite not getting much playing time in the past, Steltz's performance at the end of the season should garner him an opportunity to start at the strong safety position alongside Conte.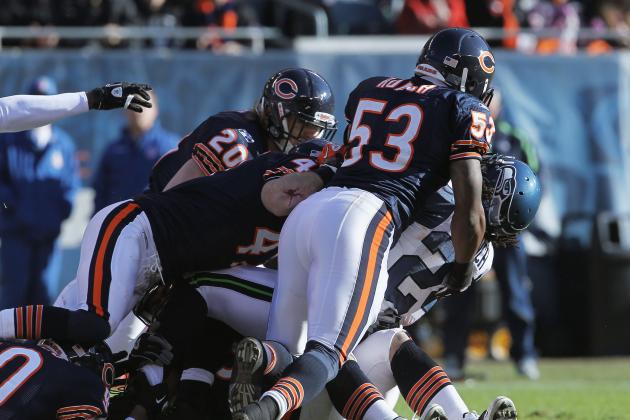 Jonathan Daniel/Getty Images

With two perennial Pro Bowl linebackers lining up with you (Brian Urlacher and Lance Briggs) its not uncommon to go unnoticed.
Nick Roach has jumped in and out of the starting lineup in his tenure in Chicago and although he has been a solid contributor, the Bears brought in veteran Geno Hayes to compete with Roach on the outside.
With experience in the cover-2 defense as well as good athleticism, Hayes sometimes relies too much on his speed than his instinct, but with some more coaching he can become a very good linebacker in the league.
Roach holds the upper hand, having started 15 games last season at the position, but he can be deemed a bit too slow at times when faced against the opposing team's tight end, and Hayes' athleticism may outweigh Roach's experience.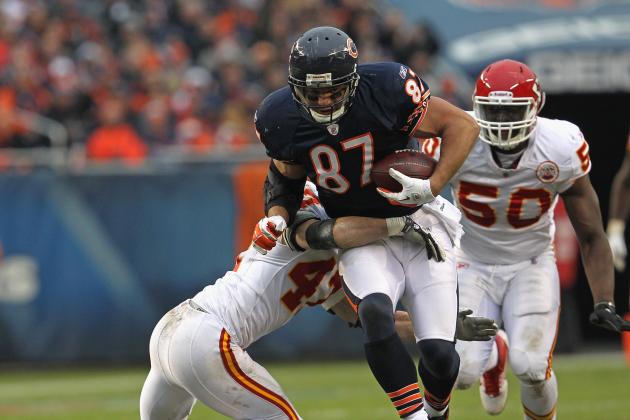 Jonathan Daniel/Getty Images

All across the NFL the tight end has taken over as the newest fad among offenses. Players like Jimmy Graham, Rob Gronkowski and Aaron Hernandez became all the rage last season, and rightfully so.
Tight ends have become bigger, faster and stronger and pose a matchup nightmare for defenses. If you put a speedy safety on him, they often are overmatched by the tight end's strength, and if you put a strong linebacker on him, his speed will blow him away.
After shipping off Greg Olsen last offseason the Bears and Lovie Smith, according to ESPNChicago.com, seemed more and more content with Kellen Davis' abilities:
"I think if you want to feature Kellen Davis, you can do that," Smith said Thursday. "Great size, great in-line blocker, skilled enough of an athlete to be able to move outside and do some things. I really like him."
Despite Smith's belief that Davis can become a featured tight end, the Bears went out and drafted Temple's Tight End/H-Back Evan Rodriguez.
Rodriguez offers an interesting blend of speed and pass-catching ability, much like New England's Aaron Hernandez. Rodriguez is not a particularly good blocker, but despite Smith's praise of Davis' blocking ability, he still isn't one of the better blocking tight ends in the league.
If the Bears can help Rodriguez realize his potential as an offense's mismatch dream as well as develop his blocking, he has a strong shot at pushing Davis from the starting tight end role.