St. Louis Rams: Tuesday's Rams News and Notes at Noon
May 8, 2012

Welcome to Tuesday's St. Louis Rams "News and Notes at Noon," the one stop destination for all major Rams headlines and other information of interest to Rams Nation. 
Profiling All First- and Second-Round Rams Rookies 
For some excellent reading on the Rams first- and second-round rookies, please click this to read new profiles by Nick Wagoner of stlouisrams.com on Michael Brockers, Brian Quick, Janoris Jenkins and Isaiah Pead. 
Wagoner shares quotes from each individual, background information and outlooks for each player via the above link.  
Interestingly, Wagoner projects second-round rookie wide receiver Quick as a 2012 starter, in spite of his small school background (Appalachian State) and relative inexperience after a late start in football. 
Wagoner also predicts that first-round defensive tackle Brockers will start at nose tackle next to three-technique DT Kendall Langford.
St. Louis will get its first look at the 2012 freshman class beginning Friday during the Rams rookie mini camp. 
Missouri Attorney General Intends for Rams Counteroffer to Go Public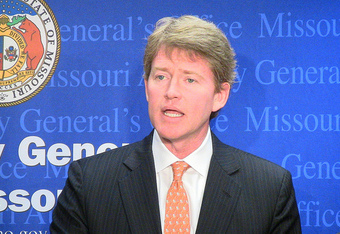 According to a report from Matthew Hathaway of the St. Louis Post-Dispatch, Missouri Attorney General Chris Koster plans to release the Rams May 1 plan given to the St. Louis Convention and Visitors Commission regarding proposed upgrades to the Edward Jones Dome—the Rams home venue since 1995. 
Barring any unforeseen developments, the Missouri AG plans to release the Rams counteroffer next Monday:
In the absence of judicial order to the contrary, will produce the requested documents by the close of business on Monday, May 14.
So, at this point, it appears that the public will know what the Rams proposed on May 1 unless a judgement comes that would contradict the Attorney General's plans.
According to the above-linked Hathaway column, officials from both city and county government have supported the CVC's decision to stand by stipulations and agreements to keep the Rams proposal under wraps.
Mike Sando of ESPN Believes That the CVC, Not the Rams, Want To Keep Rams Offer Private
Mike Sando of ESPN believes that it is the St. Louis CVC that wants to keep the Rams counteroffer under wraps, not the Rams. 
Sando does not explain his reason for making the assertion, but it is likely that Sando assumes that private negotiations are desired by the CVC to keep the negotiation process as simple as possible in the process of working towards a desired end in the most efficient and least restrictive manner possible.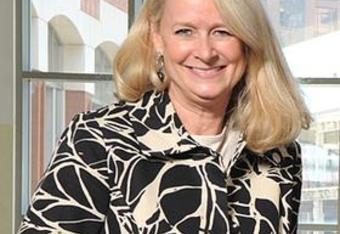 St. Louis Media Member Asserts That Rams Should Be Willing To Make Plans Public 
Alvin Reid of 101sports.com suggests that the Rams should be willing to make their plans for the EJD public. 
Reid asserts that the entire negotiation process should be property of the citizens and explains his reasoning in the aforementioned article.  
Reid shares some interesting thoughts and assumptions while drawing some thought-provoking conclusions related to the Rams lease.  
As is often the case, I disagree with several of his assertions, however, it is an intriguing read nonetheless. 
Have a great day as always, STL Rams Nation.  Thank you for checking in. 
Shane Gray covers the St. Louis Rams daily as a Featured Columnist for Bleacher Report. You are encouraged to check out the rest of his work here. Gray also owns and operates stlramscentral.com.