Pittsburgh Steelers: Reasons Ben Roethlisberger Could Have MVP Year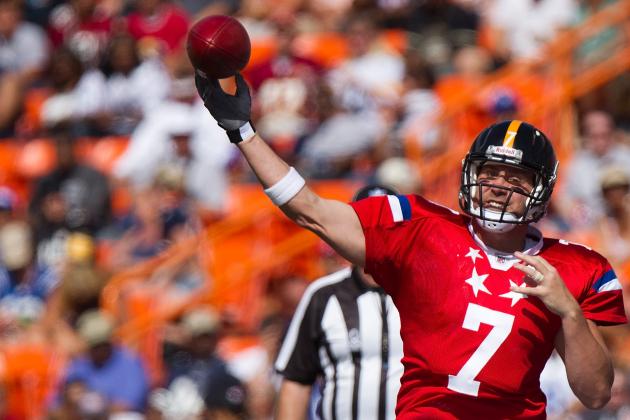 Kent Nishimura/Getty Images

The Steelers have plenty of reasons to be excited about next season after a disappointing end to the 2011 season.
The Steelers made a number of progressive moves including the release of overpaid and underused veterans James Farrior, Hines and Aaron Smith.
In the first two rounds of the draft, the Steelers selected Andrew Luck's personal bodyguard offensive guard David DeCastro from Stanford, and the talented Mike Adams, who was willing to do anything to be with the Steelers.
Mike Wallace is back with the team after being "forced" to sign his tender. It's not surprising nobody wanted to pay Wallace $100 million or anger Steelers' management by giving Wallace an offer sheet.
Then there's Pro Bowler Ben Roethlisberger.
Ben hasn't had a healthy or full season in quite awhile and as a result, has missed out on important opportunities to try to claim the title of the NFL's Most Valuable Player award.
The following is a look at how Big Ben might just be able to finally make a claim for the prestigious award.
Begin Slideshow

»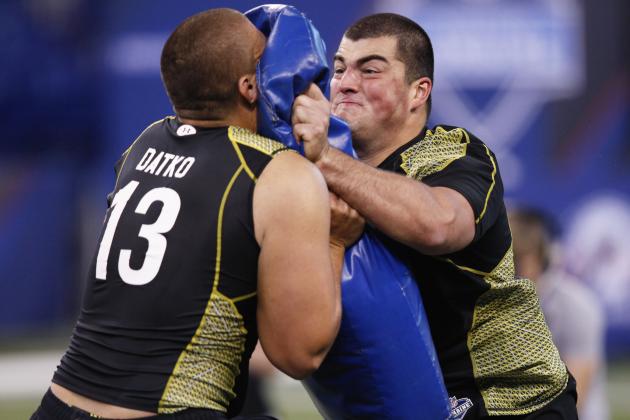 Joe Robbins/Getty Images

For the first time since the Bill Cowher era came to an end, Ben Roethlisberger will finally have a legitimate and professional offensive line.
Gone are the days of mixing and matching guards, centers and tackles, throwing them into random positions in the offensive line and hoping for the best.
Instead of letting the cards fall where they may for another year, the Steelers finally addressed the team's most glaring need: protection for Big Ben.
David DeCastro and Mike Adams, the Steelers' first and second-round picks respectively, will look to start from day one. The duo will join the Steelers' lone bright spot Maurkice Pouncey to create an air tight unit whose main purpose is to prolong the future of franchise quarterback Ben Roethlisberger.
Pittsburgh will look for second-year pro and reigning Steelers' Rookie of the Year; Marcus Gilbert to continue his development and become a force to be reckoned with for a very long time.
Thirty-year-old Max Starks is reportedly in great shape and looking to sign again with the Steelers. Starks was a savior of sorts for the Steelers last year when the offensive line inevitably crumbled.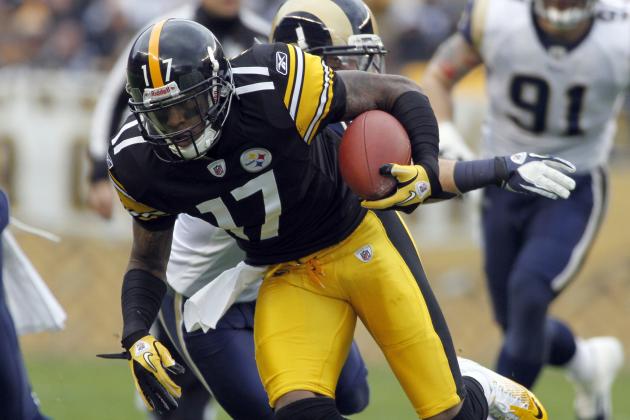 Justin K. Aller/Getty Images

Mike Wallace, Emmanuel Sanders and Antonio Brown form the most exciting trio of receivers in the NFL.
Each are a year older with another season of experience under their belts, and all are young enough to ensure they haven't missed a step in the offseason.
Wallace will once again be playing for big money. The young speedster said he wanted a Larry Fitzgerald type of contract; while this might sound downright insane to most people, if Wallace is willing to put forth the work and effort to turn himself into Fitzy, so much better for the Steelers.
Antonio Brown and Emmanuel Sanders are turning into studs, and with Ben in his prime, there's no reason one of these guys (if not both) can't put a up 1,000 yard season in 2012.
Heath Miller is Heath Miller; he's one of the best tight ends in the game. Not only is Heath a superb receiver, but he's been a huge part of helping out that horrific O-Line by throwing some huge blocks.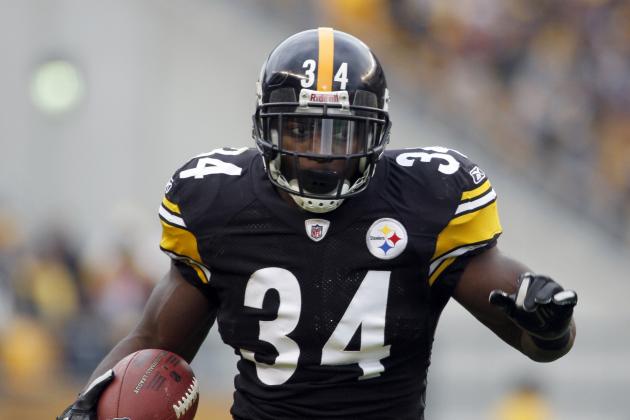 Justin K. Aller/Getty Images

With Rashard Mendenhall out for possibly the entirety of the 2012 season, Ben will be asked to be a little more special than he usually is.
New offensive coordinator Todd Haley has made it quite clear that he intends to turn the Steelers back into a running team, as they have been for most of their history.
However, when Haley sees just how amazing Ben is, and how well he works with his trio of wideouts, we might see a few more passing plays for the QB.
The rotation at running back is a bit concerning for Haley as well. The absolute best situation the new coordinator can walk into is a plug-and-play system that uses multiple backs averaging over three yards a carry. If this is the case, so be it, but it's likely the Steelers might experience a few struggles with the running game, especially in the early part of the season.
Once again it will be the Ben Roethlisberger show.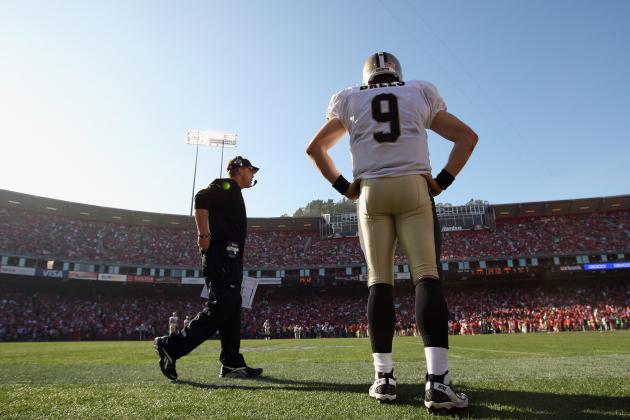 Ezra Shaw/Getty Images

Don't get me wrong, Peyton Manning and Tom Brady are going to be great, they always are, but there are a few reasons why they might leave some wiggle room for other players vying for the MVP title.
Manning is coming off a series of neck surgeries that cost him the entire 2012 season. It's funny and sad how one player's injury completely changed the present and foreseeable future of the Colts.
With Manning in Denver, he will need to learn a new system with a coaching staff he will not be nearly as comfortable with as he was in Indy. Look for noticeable early frustration without having star receiver Reggie Wayne and tight end Dallas Clark, who foolishly didn't sign with the Broncos in the offseason.
Tom Brady is about to turn 35, my how the time has passed. Wasn't it just yesterday he was an unknown from Michigan who won the Pats' first Superbowl?
Still haunted by the Gisele Bundchen curse, you have to be wondering if Brady is having second thoughts about his ability to lead his team to that illusive fourth title on what would be his sixth attempt.
Drew Brees broke Dan Marino's single season passing record last year, but New Orleans has been in utter turmoil as of late.
The bounty scandal rocked New Orleans, and in a shocking move commissioner Goodell suspended Saints head coach Sean Peyton for the entire year. The suspensions also included a one-year ban for Saints linebacker and defensive team leader Jonathan Vilma.
While the player suspensions don't necessarily impact offensive players too much, one has to wonder what the effects of Payton's suspension will have on New Orleans' offense.
With other quarterbacks facing uncertainty in 2012, it provides Ben with a perfect opportunity to show us that he's the best, and cement that in trophy form.