WWE Rumors: Brock Lesnar, CM Punk, Paul Heyman and Tuesday's Top WWE News
May 8, 2012

Jon Kopaloff/Getty Images
While WWE may have problems booking its own stars, it certainly has no problem relying on old names to try and drum up interest in the product. In the last two months, we have seen The Rock headline the biggest show of the year, Brock Lesnar return and now Paul Heyman is back. 
There are two schools of thought on this brand of booking. On the one hand, it is fun and will get fans—particularly on the Internet—talking about the product. Maybe that's where WWE is at right now, and it is comfortable with its spot. 
On the other hand, it also comes off as desperation for a company trying to do something to stay on the radar. Think of what the WWE product would look like without Lesnar right now; it is not pretty, though a lot of that is their own doing. 
Singular moments are starting to define WWE, as opposed to long stories that play out organically and culminate in big blowout matches. 
Whatever the reason, we also have to a lot more to talk about with the backstage rumblings and grumblings of WWE. 
WWE TRYING TO PLAY UP BROCK LESNAR'S REAL-LIFE ATTITUDE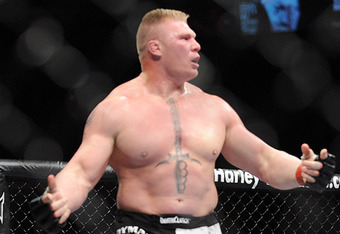 WWE loves to use reality in its storylines nowadays, sometimes it works, other times it comes off as petty. The new angle with Lesnar is that he has quit and won't be coming back. One of the big reasons WWE had Lesnar lose at Extreme Rules is because of the fear he would quit at any moment.
Question on Everybody's Mind: What good does it do to have Lesnar "quit?"
Our Take: It does seem to be a little bit of backward thinking. Nothing happened to Lesnar that would make him quit; he is getting paid his money, and gets to be an "a**-kicker." 
Hype Meter: 5 out of 5 Angles Killed
Lesnar's appeal and drawing power isn't completely gone, but WWE is doing all it can to turn the audience against him. Fans don't care about what a wrestlers contract says or the demands that he wants met, so what reason is there to be invested in this?
Deeper Dive
Biggest Questions After RAW (B/R)
------------------------------------------------
CM PUNK BACKTRACKING ON IDIOTIC COMMENT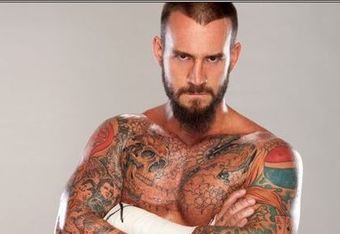 One of the things that fans love about CM Punk is his willingness to speak his mind, but he took things too far on Twitter in an exchange about the subject of same-sex marriage. Punk is in hot water for saying this to a fan:
"@EzeeKay: @CMPunkman was meant for woman, and even the thought of homo's make me sick."Kill yourself.
— CM Punk (@CMPunk) May 7, 2012
Question on Everybody's Mind: Is Punk completely clueless?
Our Take: It doesn't matter if you are a celebrity or just a regular Joe, there is no excuse for telling someone to kill themselves. Punk did apologize for getting worked up on the subject, but he used terrible judgement in responding to this one. 
Hype Meter: 5 out of 5 Idiotic Comments
I look at this situation and wonder what WWE would do to Punk if he weren't the champion and one of the biggest stars in the company. It's a vicious double-standard, but probably true. Vince McMahon would have fined and suspended him without giving it a second thought. 
Deeper Dive
CM Punk Makes the Newspaper (NoDQ)
---------------------------------------------------------
PAUL HEYMAN PROVES THAT HELL HAS FROZEN OVER IN WWE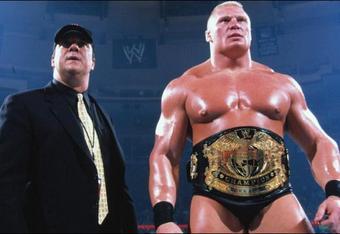 Paul Heyman's relationship with WWE over the last decade has been...shall we say, contentious. He has butted heads with the people in power (Stephanie McMahon) on more than one occasion, yet here he is, serving as Brock Lesnar's legal representative. 
Question on Everybody's Mind: What is Heyman's status with WWE?
Our Take: While things can change in a heartbeat with him, it looks like Heyman is the answer WWE has come up with to keep Lesnar off television for the time being. 
Hype Meter: 4 out of 5 Surprise Returns
Heyman's initial return was fun, but again, he came back and started talking about contracts and what Lesnar is owed. If this angle is supposed to get over, it has to appeal to the crowd. Seeing a big, monster complain about money isn't exactly captivating television. 
Deeper Dive
Details On Heyman's Return (NoDQ)
------------------------------------------------------
WWE ROSTER READY TO EXPAND 
Lost in the shuffle of all the Heyman-Lesnar madness is the news that WWE is getting ready to make a few roster call-ups in the not-too-distant future. The names reportedly on the list are Dean Ambrose, Bo Rotundo and a repackaged version of Husky Harris. 
Question on Everybody's Mind: Is WWE going to give them a chance to succeed?
Our Take: ....I'm sorry, I had to pause for a moment as I was laughing so hard. It would be great to see WWE try to push these guys because there are good track records of ring work and charisma on the microphone, but until it happens, don't hold your breath. 
Hype Meter: 4 out of 5 New Era Superstars
At this point, it is just beating a dead horse to say that WWE needs to do something about the lack of depth on the roster. Things have gotten so bad and predictable, though, that whenever I hear about someone getting called up I feel sad because I know what's coming for them. 
Deeper Dive
News On WWE Roster Call-Ups (Wrestling News World)
-------------------------------------------------------
Check back for more on the WWE as it comes, and check out Bleacher Report's Wrestling Page to get your fill of the WWE. For more WWE talk, check out Ring Rust Radio for all of the hot topics you just can't miss.