Liverpool FC: 5 Reasons Kenny Dalglish Is Not the Right Man to Take Reds Forward
Jamie McDonald/Getty Images
As so often throughout the season, Liverpool did respond with a late fight-back against Chelsea in the FA Cup final on Saturday.
Unfortunately, to get nothing from this late onslaught also had something quintessentially Liverpool written all over it.
Because, as Kenny Dalglish rightly pointed out, you can't just let Chelsea waltz into a two-goal lead and expect to get anything positive out of the game.
Dalglish cut a forlorn figure out on the Wembley pitch, reflecting on what had the potential to be a face-saving cup double-winning season, but ultimately culminated in inevitable disaster.
As club owner John Henry looked on at the limp Liverpool start and at the underwhelming summer signings, he could have been forgiven for thinking that something needs to happen.
Dalglish maintained that any review of the 2011-2012 season would be conducted after this Sunday's last Premier League round, but the judgment will have been made over the course of the entire season.
And here are five reasons Kenny Dalglish, for all that he's done for Liverpool Football Club, is not the right man to take the Reds forward.
As usual, feel free to have your say in the comments below.
Questionable Team Selections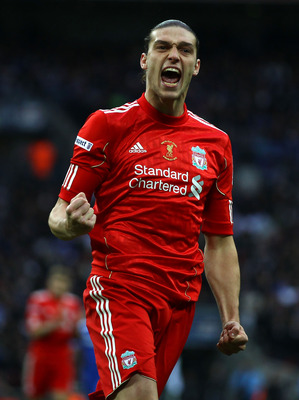 Clive Brunskill/Getty Images
Liverpool's first cup defeat this season coincided with their most important one.
And, try as he might to deflect the attention from his players, citing their youth and relative inexperience, Kenny Dalglish's team selection played a major role in Liverpool's loss.
Inexperience, certainly, when you have players at your disposal who have scored in the Champions League final (Dirk Kuyt) or in the World Cup finals (Maxi Rodriguez) on the bench.
A potential key decision that was taken by Dalglish in the second half—sending on Andy Carroll—had its merits, but should instead be seen as an erroneous omission of an in-form striker capable of causing problems to the Chelsea defence.
And so, in many ways, the FA Cup final was a mere microcosm of the whole season for Kenny Dalglish.
On too many occasions has he decided to bench in-form players in favor of those who have not performed. Stewart Downing was benched in the January-March period when he caused untold problems to opposing defences.
Andy Carroll has often been overlooked in favor of a fluid passing game (which hasn't paid dividends at all since the turn of the year), when he has effected a high winning percentage whenever he has started.
This stubbornness not only reflects poorly on his player judgment, but also, ultimately, on results.
Knowing what's best for the club apparently means leaving match-winners on the bench.
Poor Transfer Record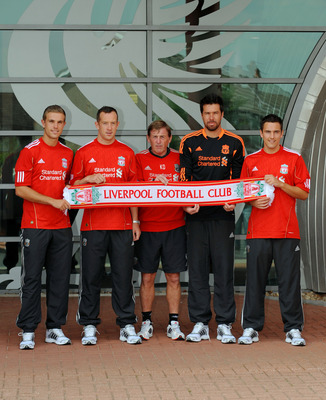 Clint Hughes/Getty Images
Of course, another question that comes with leaving match-winners on the bench is: How do Liverpool have so few outright match-winners anyway?
That is a question that can only be answered by Damien Comolli, who recently departed the Anfield backroom, and, yes, Kenny Dalglish.
Fingers have always been pointed at Comolli for his transfer policy of buying young British talents for exuberant prices.
But in the aftermath of Comolli's departure, Dalglish revealed that he had just as much involvement in player purchases than Comolli.
And it is an undeniable fact that the players that have come in since Dalglish retook the Anfield reins just haven't been good enough.
There is no need to elaborate on each addition's merits and faults, as that has been done all throughout the season, and the team's results have spoken far more loudly than any individual analysis will allow.
The question is, with Comolli gone, if Dalglish will be given a chance to spend the club's coffers to strengthen his squad this summer.
With the risk that he adds further to the mediocrity currently prevalent throughout the Liverpool team.
Misguided Media Handling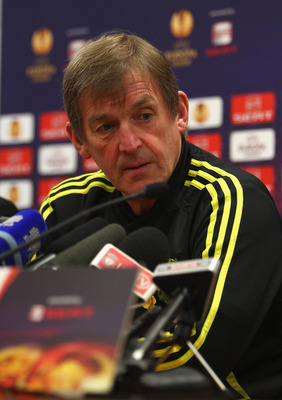 Clive Brunskill/Getty Images
When Kenny Dalglish returned to Anfield, many fans, especially those who hadn't had the chance to see him in action previously, looked forward to his famous wit in front of the cameras.
For a brief while, they were treated to some typical Dalglish humor.
Unfortunately, rather like Rafa Benitez, who started off as an affable manager amidst his broken English, Dalglish quickly went on a downward spiral.
His media personality has become terse and harsh, to an extent that it has attracted ire from both former players and journalists.
And that is without mentioning his quite disastrous (especially in hindsight) handling of the Luis Suarez racism controversy.
Considering the immediate context of wanting to build a stronger community within the club, especially for supporters and fans alike to rally around a then-not-yet-guilty Suarez, perhaps this was done with the best of intentions.
But John Henry and co. will know that this kind of media handling, which concerns the self-interest of Liverpool at the cost of everything else, does not work in the modern sports industry, where public relations and image matter most.
To run a club at the forefront of the modern football era, it's not just the results on the field that have to matter—it's also how you carry yourself off it.
Outdated Priorities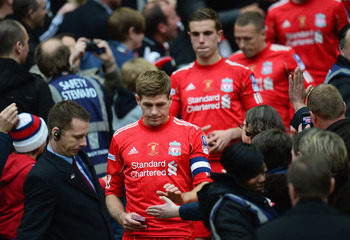 Shaun Botterill/Getty Images
In the buildup to the FA Cup final, many members of the Liverpool squad gave interviews that expressed how this season should be looked upon as a success if they secured a cup double.
It's hard to imagine that Kenny Dalglish didn't lead this media brigade.
Especially considering his claims that league position has become too overrated, and cup wins too underappreciated.
Setting aside the ultimate fact that Liverpool didn't end up winning the FA Cup, and thus would have to look back on a wasted season despite a league cup win, statements like these reflect an outdated perspective from the manager.
They smack of a return to a sentiment belonging to days gone by, when the English league and its domestic cups meant the world to any team competing in England.
But these are the days with international coverage of both the Premier League and the Champions League, where loyalties are born overseas of seeing a team compete year in, year out at the highest level against the highest quality of players.
And where the hugest financial resources are drawn.
It's no secret, and no surprise, that John Henry stated at the start of the season that a top-four finish would be a minimum requirement.
A cup double was seen as an alternative to that minimum requirement, but that, alas, wasn't achieved either.
Underwhelming Results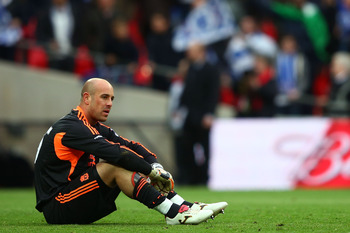 Clive Mason/Getty Images
It's common knowledge to all observers of football that Liverpool have been quite poor this season.
Whether their league position is just reward for the caliber of players Dalglish has at his disposal, or whether it's just been a matter of hitting the woodwork and missing the goal too often, the fact is that Liverpool are further away from their promised land as ever.
There's a difference between having an off day and being consistently off the pace.
Liverpool, while at times boasting a fluid pass-and-move style, must belong to the latter category, given their tendencies to collapse at vital moments.
And who would've thought that the "Fortress" previously stenciled in front of Anfield would be taken away in such alarming fashion in merely a couple of seasons?
There's a reason "the table never lies" has become a football adage.
To the ones who wield the power at Anfield, the ones to whom statistics and numbers apparently matter so much, there is only one figure that should be catching their attention:
Thoughts from a Liverpool Fan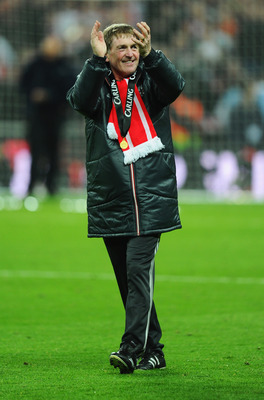 Mike Hewitt/Getty Images
I wrote this article with a heavy heart and am prepared to take criticism over it.
Ultimately, as a Liverpool fan, I believe I reserve the right to consider the best interests of the club according to my own interpretation, and sometimes one has to take a step back and evaluate a situation from a neutral perspective, in order to come up with ways to improve.
In making such statements about a club legend, perhaps I was blessed (or cursed) to not have witnessed the Kenny Dalglish years, when he was so influential as player and then manager.
Unfortunately, there comes a time when the past should only matter so much.
Thanks for reading—and let me know your thoughts and responses in the comments below.
Please also check out 10 Things that Must Change at Anfield Next Season and my blog, The Red Armchair, for more Liverpool match reactions and opinions.
Keep Reading

Liverpool: Like this team?