Dallas Cowboys: 10 Reasons for an Improved Record from Last Season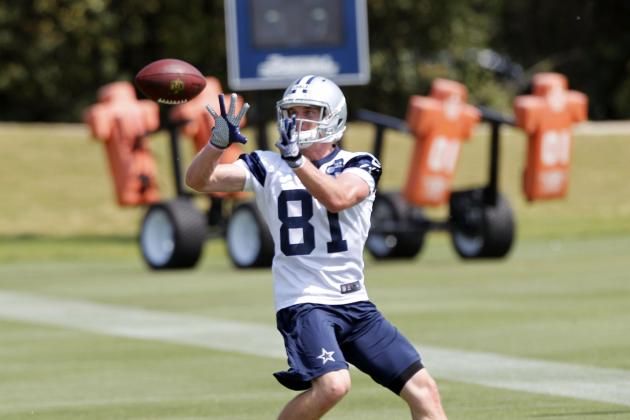 Layne Murdoch/Getty Images

Let's face it, the 2011 Dallas Cowboys were a massive disappointment. They finished up at 8-8 and failed to make the playoffs. After having such high expectations, a .500 record and no Super Bowl left a sour taste in the mouths of many fans.
Well, 2012 should be totally different than the previous season. Dallas has a crop of new players via free agency and the draft which should dramatically shift their fortunes this season.
As we quickly approach the upcoming season, let's take a look at 10 reasons why the Dallas Cowboys' record will improve from last season.
Begin Slideshow

»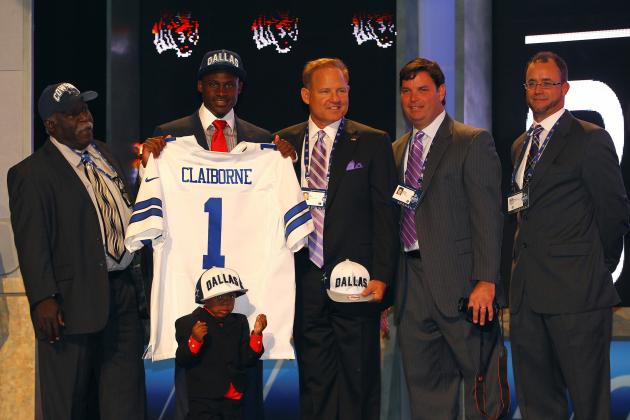 Al Bello/Getty Images

The Cowboys got two players via the draft who I believe can make an immediate impact on defense. Cornerback Morris Claiborne and linebacker Kyle Wilber are two rookies who should get off to a fast start.
Claiborne may start as soon as he steps on the field. Wilber will be backup, but will have ample opportunity to show off his pass-rushing skills.
If Spencer isn't the long-term solution, which he doesn't seem to be, Wilber may step in as his replacement.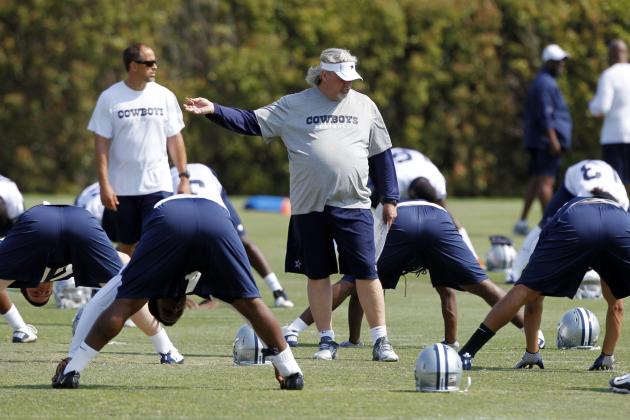 Layne Murdoch/Getty Images

Defensive coordinator Rob Ryan has promised to get "back to basics" with the Cowboys defense. Dallas was putrid against the pass last season and had major communication issues in the secondary.
Ryan has vowed to fix that and it starts with the team focusing on small things, like simplifying his defense.
Dallas has some new pieces in the defensive backfield and how Ryan uses them will determine how successful their defense will be.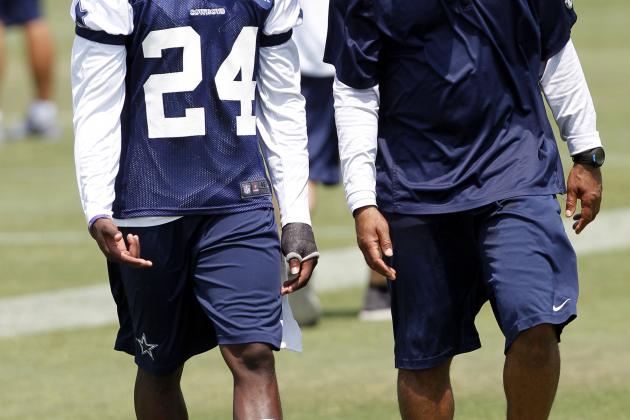 Layne Murdoch/Getty Images

I know, I know, I'm starting to get redundant, but adding a player like Claiborne adds credibility to the Cowboys' secondary. I still believe the team should hold on to corner Mike Jenkins and work Claiborne into a rotation.
He's young, but the element he brings is physical in nature and his special teams ability sets him apart from other players.
As his understanding of the Cowboys defense develops, he'll start to emerge as the team's top defender. Hopefully that emergence is quick and efficient.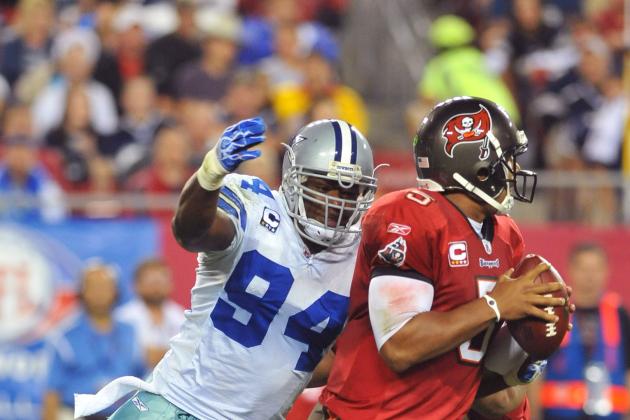 Al Messerschmidt/Getty Images

Defensive end Tyron Crawford and linebacker Kyle Wilber will add youth and a ferocious nature to Dallas' pass rush. DeMarcus Ware can't continue to be the only true pass-rush threat the Cowboys have. Eventually someone will have to step up.
That may come from Crawford or Wilber, as both players will be out to prove that picking them was the right move to make.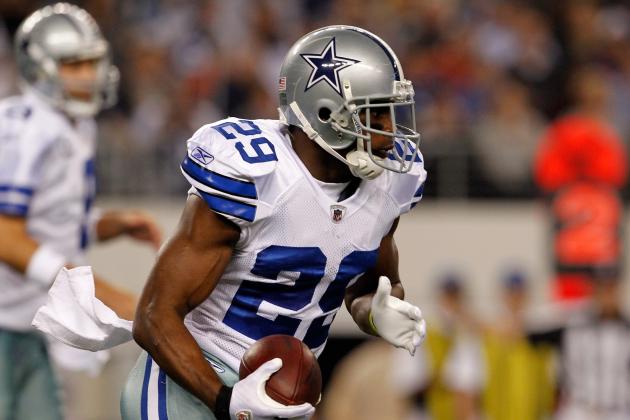 Tom Pennington/Getty Images

Murray will return as the starter from an ankle injury and running back Felix Jones is in a contract year. Both players have something to prove as Murray wants to show that he isn't injury prone and Jones wants a new deal.
Dallas' scoring unit should be potent as the hope is for Coach Garrett to bring diversity and variety to the offense. Quarterback Tony Romo is in his prime and can sling it with the best of them.
But Garrett has to make sure that he uses all of his weapons properly and that includes his running backs.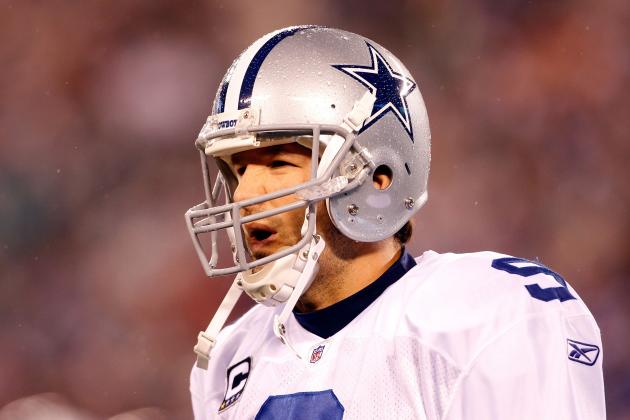 Rich Schultz/Getty Images

Romo had over 4,100 passing yards last season and 31 touchdowns. He receives an unfair amount of criticism due to the Cowboys' inability to win playoff games on a regular basis, but it isn't his fault.
Romo will have another year to mesh and gel with receiver Dez Bryant and a new weapon in tight end James Hanna, which should bring more versatility to the Cowboys offense. Hanna is a downfield threat and his speed will scare a lot of linebackers into playing him too soft, which may result in a lot of underneath routes.
At any rate, Romo will be his usual 4,000-yard self, which will keep the Cowboys' passing game as a weapon.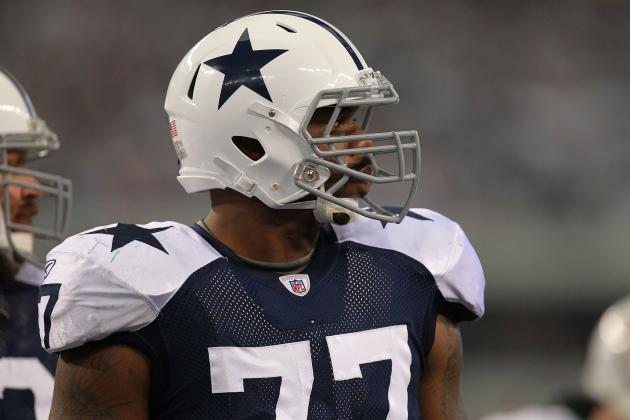 Ronald Martinez/Getty Images

Tyron Smith is the new blindside protector for Romo and Doug Free will have a chance to redeem himself on the right side at tackle. The Cowboys' big men upfront will continue to gel and that should bring stability to the line.
Their depth should be better as well due to the signings of free agents and undrafted free agents. Their offensive line has to improve or the Cowboys can kiss a Super Bowl goodbye. It will in 2012. Improve, that is.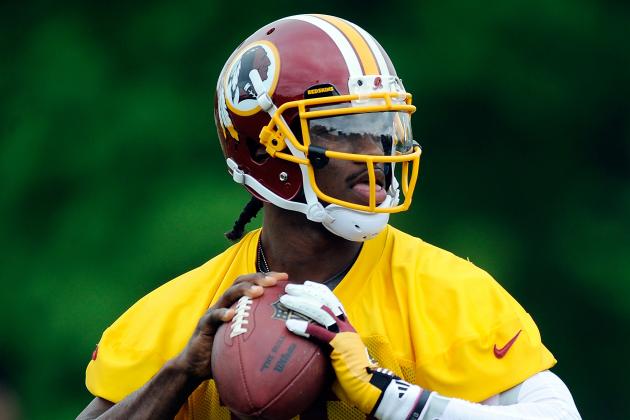 Patrick McDermott/Getty Images

The Redskins have been a welcome mat in the NFC East for years as they have failed to make any noise in the division or conference. That may all change with the addition of Robert Griffin III to their roster.
Washington wants to get better in a hurry, and the time is ticking on the Cowboys. Romo is still great, but he's getting older; Dallas has youth, but they are aging at certain positions.
The Redskins were a tough play for Dallas in 2011 and if Dallas sees any urgency, it's in Washington's need to win. This roster as it currently stands will expire soon and Dallas needs to add a little octane to their Super Bowl run.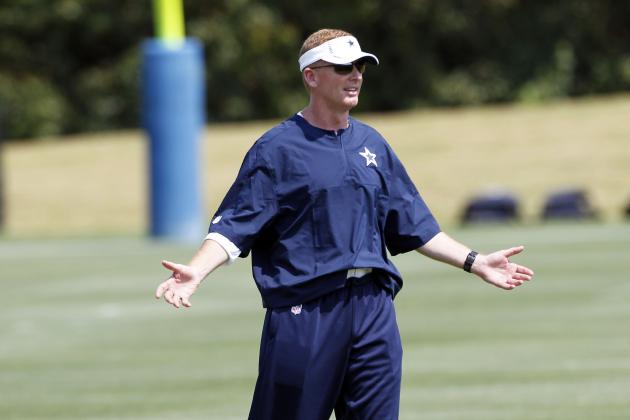 Layne Murdoch/Getty Images

Garrett has been at the receiving end of some pretty harsh criticism by fans, pundits and yours truly. Some deserved, some a slight overreaction.
But Garrett will be in his second full season as head coach and his maturity should be noticeable. I believe he'll have a better understanding of what makes his team tick and how to handle certain situations.
Garrett knows that this season is key for the Cowboys' growth and if Dallas takes a step backward, his job may go in reverse as well.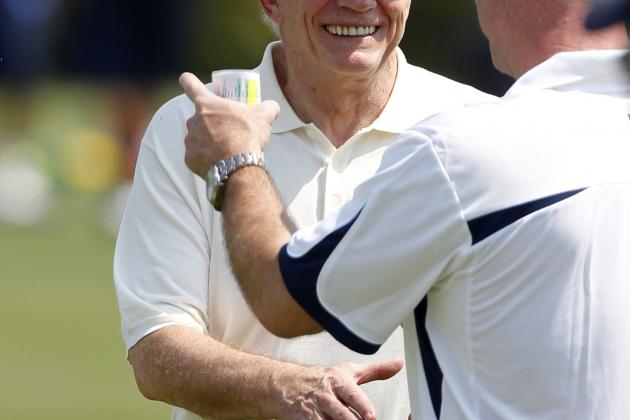 Layne Murdoch/Getty Images

There seems to be a sense of urgency that surrounds this Dallas Cowboys team. The Giants have won another Super Bowl and Dallas hasn't won a playoff game in a few years. The Redskins are better on paper and could very well sweep the Cowboys in 2012.
Dallas needs to win now and with key cogs like Jason Witten, Tony Romo and DeMarcus Ware getting older, there is no time like the present to step their game up.
Adding rookies Claiborne and Wilber will help, but the Cowboys need to win now and the team's sense of urgency is palpable.