Denver Broncos: 5 Reasons Denver Will Improve from Last Season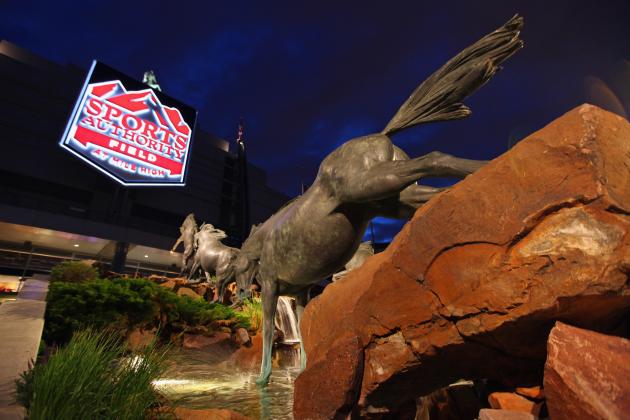 Doug Pensinger/Getty Images

The Denver Broncos have not approached a season with such high expectations since 1998, when they were coming off the franchise's first Super Bowl victory.
That team did not disappoint and the fans in Denver are hoping that the 2012 version of the Broncos will be able to do the same.
It has been as active an offseason as perhaps the team has ever had, and now with the draft behind them the Broncos are looking to start preparations for a season that will hopefully boast a deep playoff run.
Here are some reasons why it's perfectly reasonable to expect that the Denver Broncos will improve from last season's playoff appearance.
Begin Slideshow

»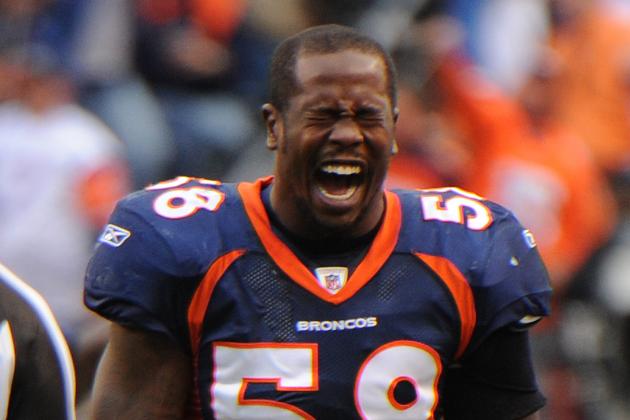 Bart Young/Getty Images

The Broncos began last season with a 100 percent healthy Von Miller, and the effort that they got prior to his hand surgery and subsequent return in limited capacity afterwards was enough for him to be voted Defensive Rookie of the Year.
No player can ever promise an entirely healthy season, but then again, nobody plans on a player doing anything but playing the entire season.
Assuming that Miller has a full season playing at his true peak, there is no reason to think that he cannot jump from Defensive Rookie of the Year to consideration for simply Defensive Player of the Year.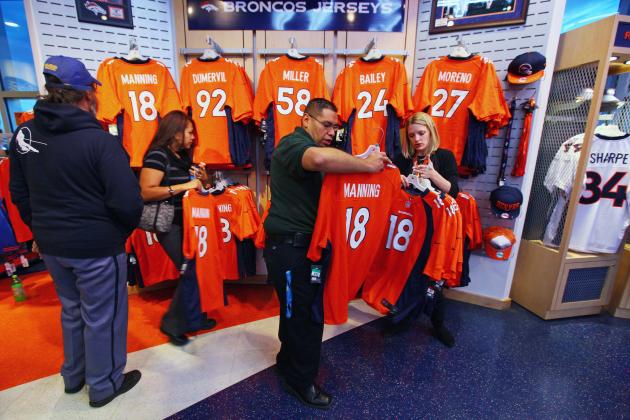 Doug Pensinger/Getty Images

This isn't just referring to the defense but to the team as a whole, with the decision being made to restore orange as the predominant color of the home jerseys.
Not only is this something that will make the fans happy, but it will also help to restore the identity of the franchise and the confidence that comes along with that.
Denver took a lot of pride in "Orange Sundays," and it is time to continue seeking its first Super Bowl victory in the orange since the previous two were done in blue and white.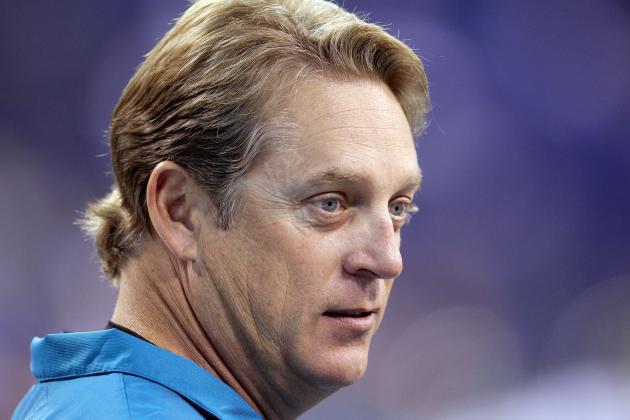 Andy Lyons/Getty Images

Dennis Allen did a fantastic job with the Denver defense last year, and he was absolutely deserving of the promotion to head coach that he received.
Conversely, Jack Del Rio was never really given a roster full of stars to win with in Jacksonville, and he may have unjustly lost his job there as a result of that.
The concerns over Del Rio's coaching ability usually always points back to his mishandling of Jacksonville's offense, or his inability to oversee the offense. His defenses, however, were usually consistent and sometimes able to steal games for the team.
Now in Denver, Del Rio can focus solely on defensive scheming and how to best utilize talented players like those he never possessed in Jacksonville.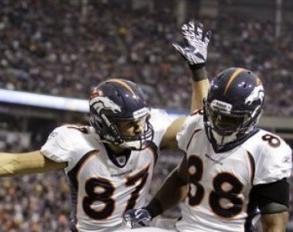 Decker and Demaryius. The two names are quickly becoming fantasy darlings because of their performances last season and the promise of what may come in 2012.
Both players matured last season and showed signs of the promise that earned them their draft positions two years ago. Despite constant upheaval on offense and an inconsistent passing attack, these two wideouts were able to deliver game-changing performances at key moments.
Each player is poised to set career highs in 2012, and the kind of production that is anticipated has not been seen since McCaffrey and Smith were in their primes.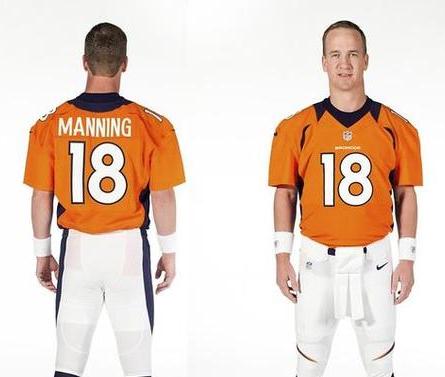 It was a widely held belief in the NFL that the Indianapolis Colts, who finished at 2-14 on the season without Manning, would have been a nine- or 10-win team adding Manning back to the same roster.
Assuming that to be true, Manning is solely responsible for eight additional wins on the season.
Now that the Broncos have added Manning to their roster, it is tempting to want to add his eight wins to the eight wins that the Broncos managed last season without him, which would make a grand total of 16 wins.
Not even the most zealous Broncos fans truly expect that to happen, but it seems fair to say that with Manning on the roster, the team should eclipse its win total from last season, which in itself could be enough to win the AFC West.
The big question is how many victories is Peyton Manning worth to a team that is on the upswing?
The answer will come in January of 2013...or perhaps February.