9 Reasons the New Orleans Saints Can Improve, Vie for 2013 Super Bowl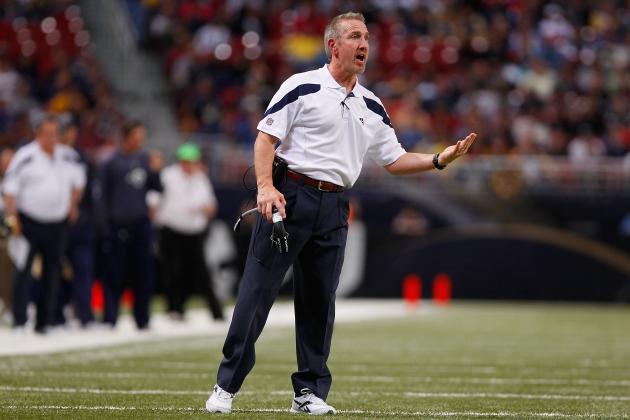 Whitney Curtis/Getty Images

After the three-plus months of crap that New Orleans Saints fans have to had to put up with from the NFL and the Saints franchise, any glimmer of hope shining at the end of the tunnel would spark flickers of optimism better even than a burning bush.
With many accusations, punishments and reputation-destroying events taking place this offseason, the Saints are just begging for some hope.
The good news for the team and fans alike is that with each accusation there is great motivation to come this season. For each punishment and suspension there is a player to look to for hope. And for each factor that may seem to be going against the team, there is a schematic element the Saints can take advantage of to not only remain the same as a year ago, but to actually improve and win more games.
Or at least more important games, especially in the playoffs.
Here are the nine ways the Saints can overcome and win a Super Bowl in 2013.
Begin Slideshow

»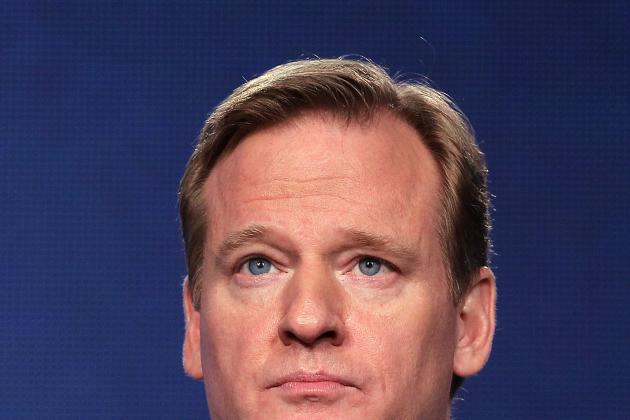 Jamie Squire/Getty Images

Not only did NFL Commissioner Roger Goodell take away the New Orleans Saints' head coach (which has never been done in American professional sports), he also decided to take away their GM and assistant head coach.
Such historic measures could either ruin a team's season—similar to the way Hurricane Katrina destroyed the Saints' 2005 season—or provide the necessary motivation to carry the 2012 version of the Saints to heights they've rarely seen in the franchise's history.
Considering the Saints' collection of personalities, the way the team ended the 2011 season with such a sour taste in its mouth and the yearly goal of getting the acclaim of a championship, the Saints figure to use Goodell's punishment as the ultimate motivational tool.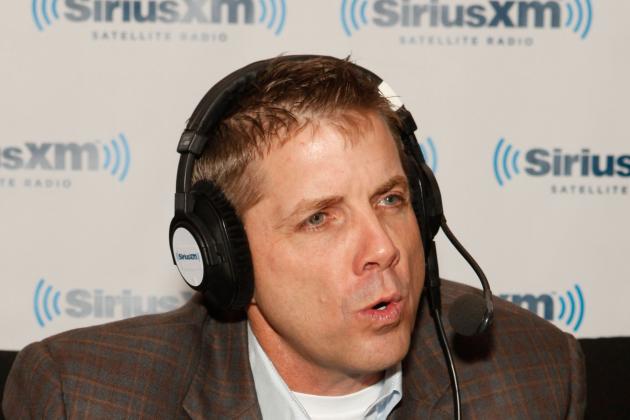 Cindy Ord/Getty Images

This is an extension of No. 1.
Playing for Sean Payton is a mode of motivation that goes even deeper than the 'ole "win one for the gipper." Though the Saints know their head coach will return for the 2013 season, they don't know what that 2013 squad will look like.
The Saints have explained it as well as any organization in stating that each year is different. Each team is completely different. No two teams are the same. Insert your cliche here.
But they're all true. And this group of players knows that if Sean Payton were the head coach, they'd likely be the favorite to win the Super Bowl in their home stadium (more on that to come). That's because Sean Payton is the best coach in the NFL.
They also know that Payton still lives with this team. Though he can have zero contact with players and coaches, his systems, his plan, his models and his influence are all in the water for this team. The makeup of this team is a Sean Payton team.
While Joe Vitt will be making the same decisions Sean Payton normally would, the team will still be playing for Sean Payton—just in a different sense this upcoming season.
Chris Graythen/Getty Images

When it was announced the city of New Orleans would host the Super Bowl in 2013, every Saints fan began hoping this Saints' team could be the first to make the Super Bowl in their city and then win it.
Going into the 2012 campaign, that possibility remains. Many would say it is highly unlikely. However, those who truly know this Saints squad know this team has as good a chance as any to overcome the obstacles and become the first team to win it in its own city.
It may not be the reason this team exceeds the expectations of many, but I guarantee the players and organization are going to use a home Super Bowl as motivation to surprise many.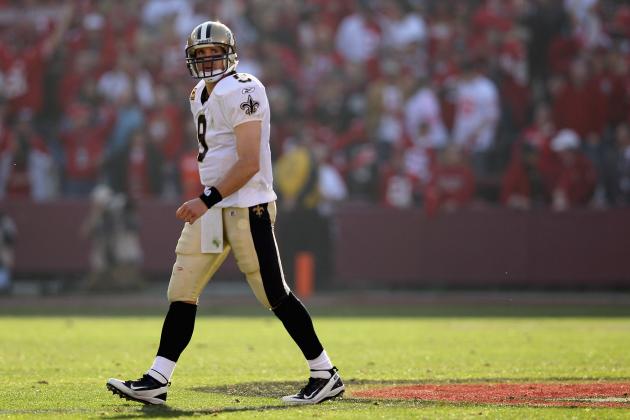 Ezra Shaw/Getty Images

Some players need an offseason program because they lack discipline. Some guys need the extra reps with their receivers. Neither is true of Drew Brees.
He is the hardest working player in the league. And because this group of players has been together so long for the Saints, Brees is hardly going to be worried about getting enough reps with his guys.
Additionally, the team knows Brees is not holding out to avoid being around them. They know he'd rather be in the room if it were practical.
But Brees is the type of player and person who will get himself ready and actually get better from this. The rest and time with his family will keep him renewed and may even add to his own personal motivation.
Make no mistake about it, Sir Brees wants to be in New Orleans long term and win several more championships. That is his focus. That is what he is preparing to do this offseason.
That he is yet to receive a contract extension will only add to his own motivation to have an incredible 2012 campaign.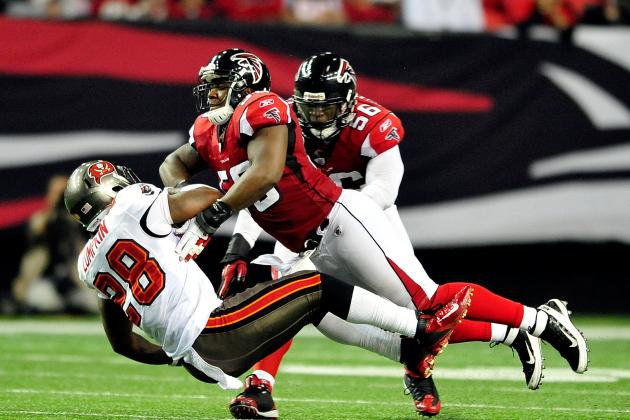 Grant Halverson/Getty Images

Few players figure to have the impact on their new team as free-agent middle linebacker Curtis Lofton. While many teams got better this offseason, no team was able to bring in a player the caliber of Lofton with the original intent of him sliding over to play a less important position on the outside.
With the year-long suspension of Jonathan Vilma, Lofton slides back over to the same spot he played in Atlanta (middle linebacker).
Truth be told, I think Lofton's presence at middle linebacker is better than any other solution they could have dreamed up. Vilma is getting old and has clearly lost a step. His reputation has obviously taken a hit due to the infractions and accusations placed against him.
Lofton offers a fresh feel to the entire defense. With new coordinator Steve Spagnuolo, the schematics of the defense will be slightly different. What better time to bring in a new quarterback of the defense?
It almost made too much sense to not happen. The veteran from Oklahoma has been as solid a linebacker as this league has had over the course of his career in Atlanta.
He now joins the Saints, whom he couldn't beat for the past five years, hoping to get on the right side of the Saints-Falcons "rivalry" (quotes placed around rivalry because 8-2 in favor of one team doesn't really fit in the definition).
Needless to say, I love the Lofton signing. I am convinced his addition is the missing ingredient to a defense that was little more than average, at its best, over the last two seasons.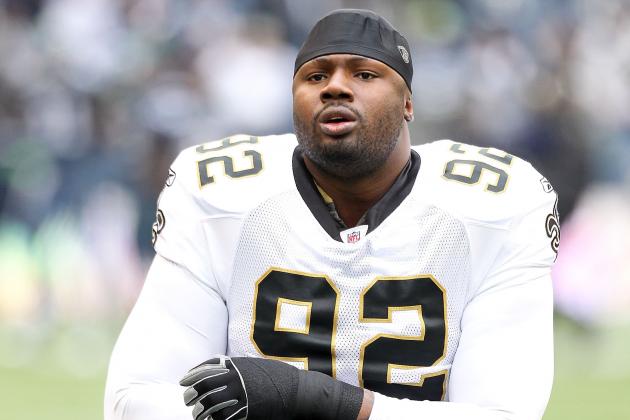 Otto Greule Jr/Getty Images

The Remi Ayodele signing probably didn't grab the attention of too many football experts, but Ayodele brings back the right kind of attitude to the Saints' defensive line.
Ayodele returns to the defense that will forever be known as the Bounty group. However, Ayodele was never specifically accused of any wrongdoing, and as such it seems appropriate to assume he was as innocent as the other 18-23 players under investigation who were not formally reprimanded by Commissioner Roger Goodell.
Ayodele's presence allows the Saints to bring along Akiem Hicks as slowly as necessary, while maintaining a solid four-man tackle rotation (along with Sed Ellis, Brodrick Bunkley and Tom Johnson). And Ayodele is the type of player who will flourish in Steve Spagnuolo's scheme.
He combines quickness and burst with an unusual tenacity. That allows him to make big-time plays in the backfield. With his skill set, Ayodele is the perfect player for the indoor turf game the Saints regularly play in the Superdome.
Ayodele will bring back some toughness and winning expectations to a defense currently in flux. In all, the Ayodele signing is an underrated signing in terms of the overall scope of NFL free agency. It's a signing that helps the Saints improve on defense, which will allow them to go further in the playoffs in 2013.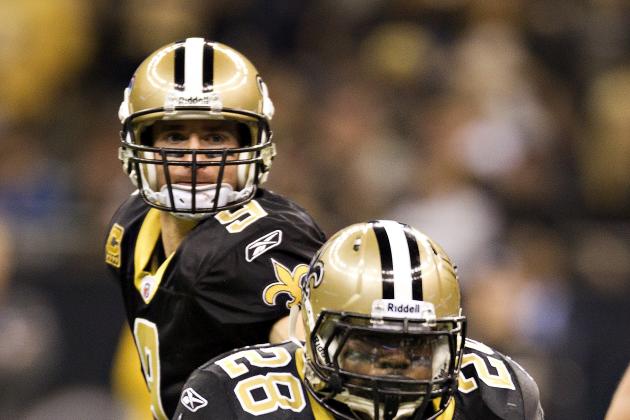 Wesley Hitt/Getty Images

For a multitude of reasons, the New Orleans Saints will be a more ground-based offense in 2012. At least they better be if they expect to be playing at home in February.
First, there is great necessity to grind the clock early in the season when the defense will be at least slightly undermanned (no Will Smith for four games). In general, the defense will likely take about half the season to learn and execute Spagnuolo's new defense.
In the meantime, it is Pete Carmichael's job to ensure the defense is only on the field when it absolutely has to be. Keeping it off the field will make it easier for the Saints to score more points than the opposition. That is reason No. 1.
Second, the return of Mark Ingram to pair with Pierre Thomas, Darren Sproles and Chris Ivory means there are too many playmakers who need touches to not use the running game often. Though Sproles and Thomas are proficient as receivers, don't expect them to both become slot receivers.
Sure, Sproles may settle into that role as the season progresses, but he was also the Saints' best runner for most of last season. For that reason, getting carries for at least three guys in each game is a must. It is a difficult task for a play-caller, but that's why Carmichael ought to already be a head coach. He will figure that out.
Third, the running game sets up the play-action passing game and keeps the defense off balance. That will only make Drew Brees better than he is when the Saints are in full-on passing mode.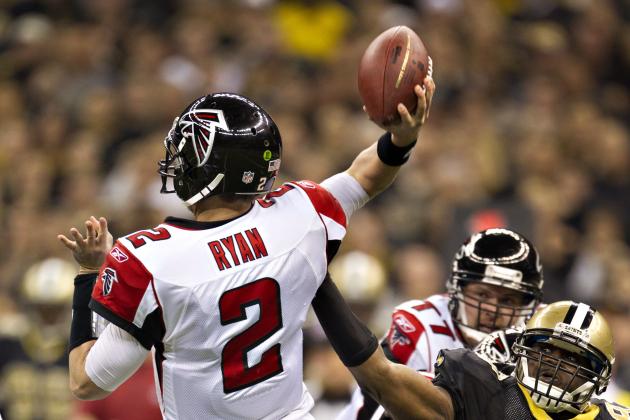 Wesley Hitt/Getty Images

Anyone who assumes the blitz era of Saints defense is over simply doesn't know Steve Spagnuolo. Spagnuolo learned under the late Jimmy Johnson in Philadelphia. If there's anything Johnson liked to do defensively it was blitz, blitz and blitz some more.
However, in New York Spagnuolo was blessed with an incredible mixture of talent along the defensive line. As such he adjusted his own defensive philosophy to fit his personnel. Nothing is more important than that adjustable attitude.
That Spags doesn't force a scheme on his team as much as work around his team's personality and abilities fits any defense. Of course he is going to run a 4-3 defensive scheme, but he isn't too proud to sometimes run a three-man front, which actually fits the Saints personnel quite well.
The point is that Spags will utilize Roman Harper and Malcolm Jenkins in blitz situations and back that up with zone defense on the back end. Doing so will cause more interceptions and turnovers. It isn't too ambitious to expect the Saints to get back on the turnover train. They could easily lead the league in defensive scores again in 2012. A simple adjustment to zone concepts behind the blitzing creates greater opportunity for turnovers.
And if it isn't clear enough already, forcing turnovers will make the Saints a better team overall.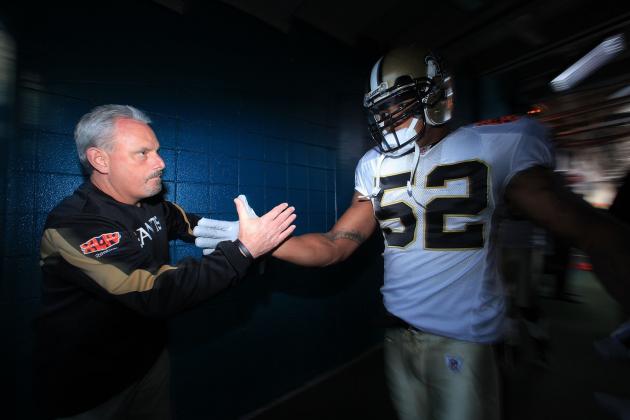 Donald Miralle/Getty Images

I'm going to hold aside my personal opinion of Joe Vitt as a man. As a football coach it is clear the guy knows how to coach. When he had the interim tag applied to him in St. Louis in 2005, the guy took a bad football team and made it more than respectable.
That was a bad St. Louis Rams team. This is a New Orleans Saints team chomping at the bit, a team that was a play or two away from being the defending Super Bowl champs (they clearly would have won it all had they beaten the 49ers).
Vitt is smart enough to not change much from what Sean Payton was doing. However, he also will put his unique stamp on this team. And that unique stamp is one that the team responded to in the middle of 2011 when Payton was barely around to coach during the week as he went through his gruesome knee injury.
It's especially interesting that the Saints linebackers began playing better as soon as Vitt's overall team responsibilities were added to. Perhaps more tutelage from the assistants was the cause. Or it may have been the players themselves stepping up to take more responsibility for their own play.
Whatever the case, the Saints linebackers need to channel their inner-2011 (though none of the starters figures to be the same as from the 2011 squad).
If all the factors listed here come to fruition, the Saints figure to improve on an already great team. To one end it would be a shame to see the Saints win a Super Bowl without Sean Payton leading the way (one reason I couldn't bring myself to root for the Bulls in this year's playoffs).
However, those who understand how football works know that Payton's greatest attribute is his ability to institute an easy-to-follow plan that will be played out by his guys in 2012-13. For that reason, a Super Bowl victory is not out of the question for this squad.