Los Angeles Galaxy vs. New York Red Bulls: 6 Things We Learned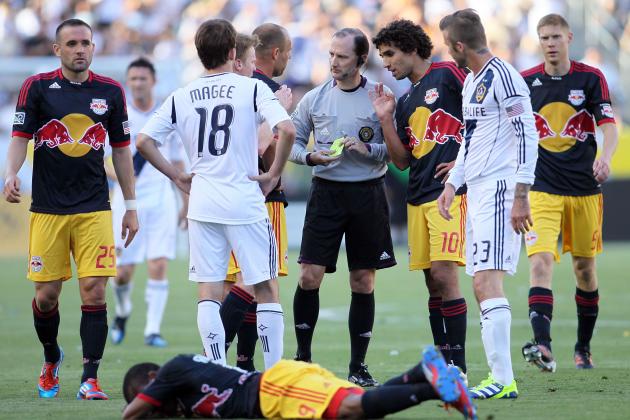 Victor Decolongon/Getty Images

Bruce Arena's Los Angeles Galaxy dropped yet another contest in Major League Soccer, this time to the New York Red Bulls, 2-1, at the Home Depot Center in Carson, Calif.
Joel Lindpere scored the only goal of the match for the Red Bulls (5-3-1, 16 points), while LA drop to 3-5-1 (10 points) and are destined to return to the bottom of the MLS Western Conference standings.
Here are six things we learned from Saturday's match.
Begin Slideshow

»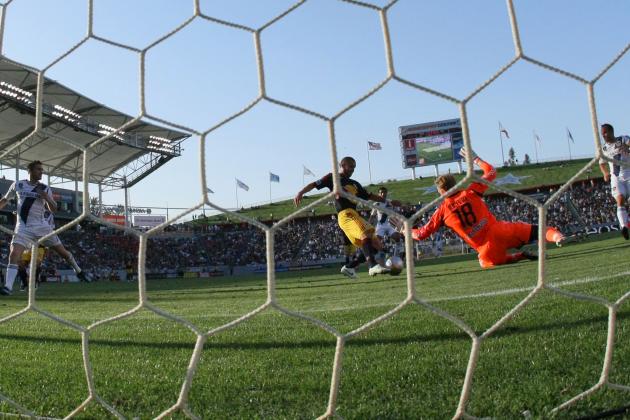 Victor Decolongon/Getty Images

What is "gong show soccer"?

Also known as "gong show football," gong show soccer is the type of soccer worthy of pure comedy.
Not enough pace or too much pace in passing, passes behind players, players slipping and falling on the turf at inconspicuous times, decrepit defending, and the finishing of such low quality that a player on a third division or lower team would have done better at a similar attempt.
It is the type of hilarity that amuses the opposition, but aggravates the supporters even more so.
Bruce Arena, to his credit, is the master of gong show soccer. His game plan is one that a 70-year old unwashed initiate to the game could have done better devising. His Los Angeles Galaxy played a brand of football that would elicit several strikes of the gong.
Montreal Impact, take careful note of this style of play. It's highly dangerous, to an extent.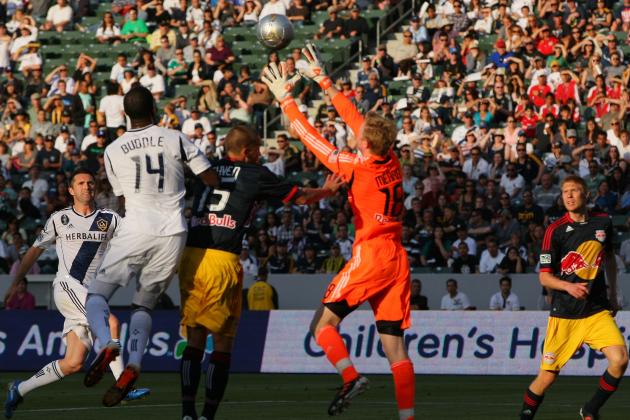 Victor Decolongon/Getty Images

Forget about the fact that LA had more shots on goal (five to one).
Forget about the fact that LA had a lot more open play crosses (32 to four).
Forget about the fact that New York was offsides more often (seven to one) and incurred more fouls (13 to 11).
And forget about the fact that LA dominated possession (62.9 percent to 37.1 percent), better passing accuracy (80 percent to 76 percent) and more total passes (545 to 327).
The scoreline says it all. Statistics didn't matter on Saturday. The scoreline did.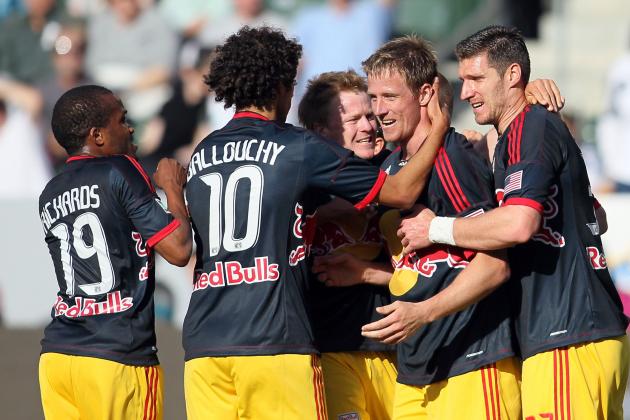 Victor Decolongon/Getty Images

Joel Lindpere isn't the New York Red Bulls' leading goal scorer; the game-winner on Saturday against LA was only his first goal of the season.
But it came off a solid sequence, highlighted by a counter attack from Jan Gunnar Solli that beat Bill Gaudette.
Perhaps this is a sign that there will be more goals to come from the Estonian international.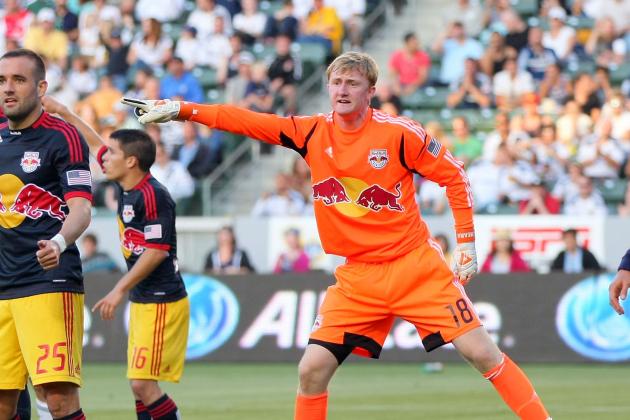 Victor Decolongon/Getty Images

This goalkeeper would put Frank Rost to shame. By the way, who is Frank Rost? That's a question I have been debating the last few days.
But aside from 2011 nostalgia, Ryan Meara (who was highlighted in the Live Blog) made a number of key saves—four, in all—and was part of a defense that took a page out of Chelsea's "park the bus" playbook and frustrated an already-inept Galaxy attack.
Who needs Thierry Henry and Rafael Marquez anyway?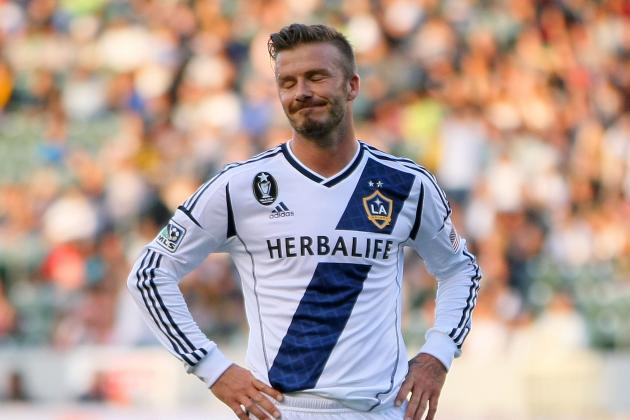 Victor Decolongon/Getty Images

Stuart Pearce, Team Great Britain manager, was (to my personal surprise) at the game between Los Angeles and New York.
There is no question what his verdict is regarding David Beckham's performance. If I am Pearce, I am cutting Beckham from the list for the London Olympics immediately.
LA's No. 23 played his way out of contention on Saturday.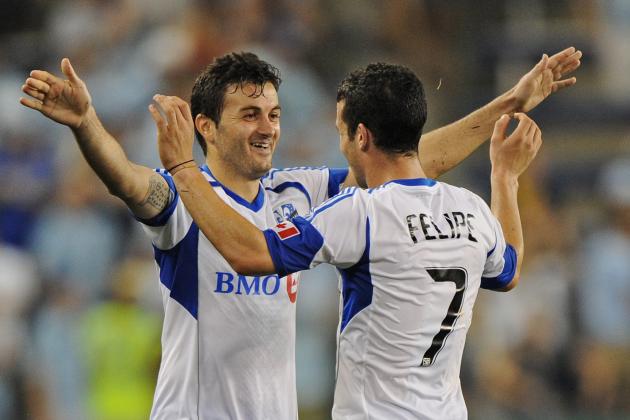 Peter Aiken/Getty Images

Now Jesse Marsch's Montreal Impact are not a team that will sneak up on anyone. After all, they are 3-5-2 (11 points) and are going through a learning process this season in this, their inaugural year.
But after their 2-0 upset victory over Sporting Kansas City, Saturday's disastrous result is playing into the hands of the Impact.
A limp act up against L'Impact at Stade Olympique next Saturday. Tabernak!