Big Ten Football: Tweets of the Week
May 5, 2012

Gregory Shamus/Getty Images
Every Friday on the Big Ten Blog, we'll bring you the best Big Ten-related Tweets of the week.
Michigan WR Drew DiLeo took OL Taylor Lewan fishing. There, that's all the background you need.
It's hard to decide which is the more remarkable aspect of this picture: the two dozen fish on the table, or that incredible Pismo Beach shirt.
In fact, between this and the twosie bike and the mustache tattoo on his finger, I have to ask: Is Taylor Lewan the first hipster left tackle?
Twitter Goes Ferentz
Iowa offensive line coach Brian Ferentz either genuinely likes using Twitter or at least is really good at pretending he does; he holds contests, sends updates on his recruiting whereabouts, still talks to his friends with the Patriots and has fun. It's refreshing to see.
It's also a stark contrast to his father, who has long eschewed technology, hates Twitter and—WHAAAAAAAAA????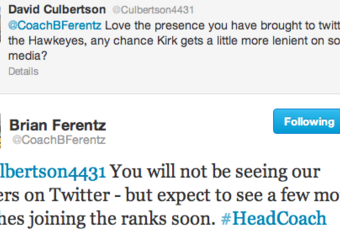 In all likelihood, the Kirk Ferentz Twitter feed will be the driest, most boring piece of toast in the entire Twitter pantry (Twitter is a pantry now).
But still. I expected Ferentz to be wearing a beanie with a spinner on top on the sidelines before I saw him on Twitter.
Anzalone's Close Encounters
Adam Anzalone is back on the recruiting market after an unsettling encounter with a registered sex offender on Twitter and at the Ohio State spring game.
This is good news for Penn State, as the school is back in the game for the Pennsylvania linebacker. So PSU TE commit Adam Breneman—who's been basically another recruiter for the team—decided to get the word out.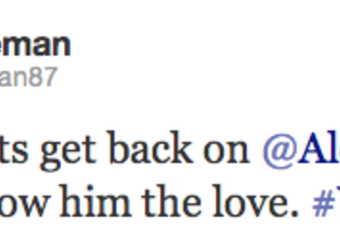 Now, look, Breneman clearly means well, and he's still a high school student. But if the only reason Anzalone is back open for recruitment is inappropriate levels of contact from fans via Twitter, don't you suppose that encouraging as many Penn State fans to start talking to him as possible instead isn't the greatest of ideas? 
And #Butter on the #Popcorn
Last week, we brought you the cautionary tweets of Purdue's compliance department, telling athletes not to endorse anything and..oh God, here we go.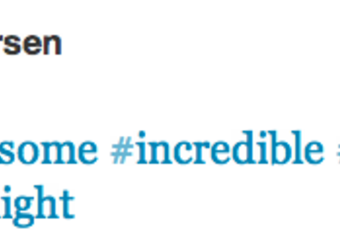 This isn't going to affect Jacob Pedersen's eligibility or anything like that, since nobody in their right mind would think that that's a paid endorsement.
But since I enjoy imagining things that will never happen, I can't help but laugh at the mental image of Marvel putting that entire tweet as a review blurb on one of its posters and signing it "Jacob Pedersen, Wisconsin Tight End."