NBA Playoffs TV Schedule: Highlighting Weekend's Can't Miss Matchups
May 4, 2012

Andy Lyons/Getty Images
With the first round of the NBA playoffs in full force, there will be quite a few teams fighting to control their series this weekend. 
After the Los Angeles Clippers rallied back from a 27 point deficit to stun the Memphis Grizzlies in Game 1, the Grizzlies bounced back with a win in Game 2. Both teams will be fighting to take Game 3. 
Over in the Eastern Conference, the Miami Heat are preparing to sweep the New York Knicks, unless somebody steps up on Sunday night. The Boston Celtics will also attempt to take a lead over the Atlanta Hawks.
With that said, allow me to highlight this weekend's can't-miss matchups.
Celtics vs Hawks - Game 3
After pulling off a must-win in Atlanta in Game 2, the Celtics are heading home to Boston. Rajon Rondo will also return to the team after serving a one-game suspension. The road win against Atlanta without Rondo and Ray Allen gives the Celtics major confidence heading into Game 3.  
For Atlanta, their big concern is the health of Josh Smith, who suffered a knee injury in Game 2. The Hawks will play with or without their star player, but they will be in big trouble if his injury is serious.  
When: Friday, May 4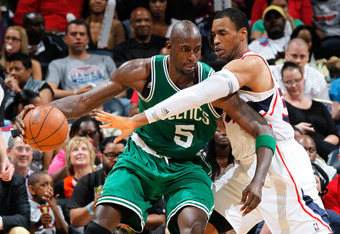 Kevin C. Cox/Getty Images
Where: TD Garden in Boston 
How To Watch: 7:30 p.m. ET on ESPN 
Grizzlies vs Clippers - Game 3
The Clippers-Grizzlies series is definitely an exciting matchup. Los Angeles will be hurting in Game 3, as Mo Williams, Nick Young and Eric Bledsoe all suffered injuries in Game 2. Young was able to return and play, while the status of the other two is unknown. Their status and effectiveness could determine the outcome of this series. 
The Clippers are ready to make a statement at home, but the Grizzlies have the momentum in the series right now. Simply put, the Clips just haven't been able to match Memphis' physical style of play. The two teams will battle it out on Saturday for a lead in the series. 
When: Saturday, May 5  
Where: Staples Center in Los Angeles
How To Watch: 4:30 p.m. ET on ESPN
Heat vs Knicks - Game 4
The Heat are looking to finish a clean sweep of the Knicks on Sunday. Throughout this series, the Knicks just haven't been able to keep up with LeBron James and company.
After the infamous fire extinguisher incident, Amar'e Stoudemire hopes to suit up in Game 4 to try to help his team extend the series. Unfortunately for the Knicks, Jeremy Lin says he's unlikely to play in Sunday's game. Will Carmelo Anthony lead his team to a victory at home, or will the Heat finish the job and get a nice break before the second round?  
When: Sunday, May 6
Where: Madison Square Garden in New York
How To Watch: 3:30 p.m. ET on ABC