Manchester United: 5 Changes That Must Happen After Manchester City Loss
Michael Regan/Getty Images

Manchester United need to make changes ahead of next season, and that isn't a knee-jerk reaction.
The 1-0 loss to Manchester City at the Etihad Stadium on Monday night saw the Red Devils squander an eight-point lead to virtually gift their bitter rivals a first-ever Premier League title.
Form like that shouldn't be allowed for a club which is said to be up there with the likes of FC Barcelona and Real Madrid, and so here five changes which need to occur at Old Trafford before the new campaign.
Begin Slideshow

»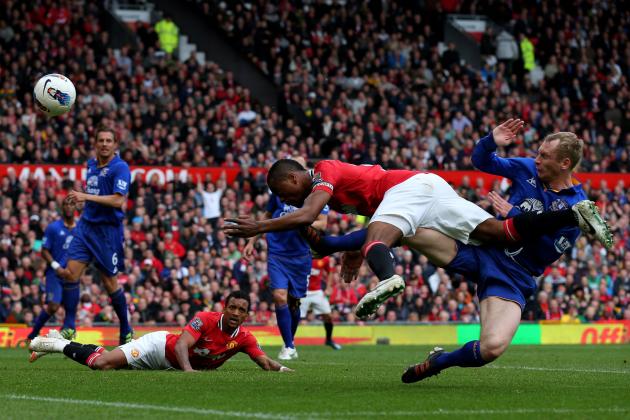 Alex Livesey/Getty Images

If Patrice Evra isn't going to end up in a Monaco bar, sipping a pint and telling the barman while watching Manchester United on the TV, "that was me playing for them a year ago," then the Red Devils' left-back needs competition for his place in the team.
Whether he's been affected by the Luis Suarez saga, the 30-year-old has had a poor season, and was again highly ineffective in the deleterious defeat to Manchester City.
Samir Nasri enjoyed a field day against his compatriot, dazzling Evra with his trickery and beating him for pace time and time again, while even the average Pablo Zabaleta made United's highest appearance-maker over the last two years seem like a trialist who's out of his depth.
Even if Ezekiel Fryers signs a new contract—his deal is set to run out this summer, with Tottenham Hotspur and Newcastle United interested—United need a world-class left-back to motivate Evra and/or take his place in the team.
Sir Alex Ferguson has a good few options he can target, with Jordi Alba and Christian Fuchs the most notable, realistic and effective signings.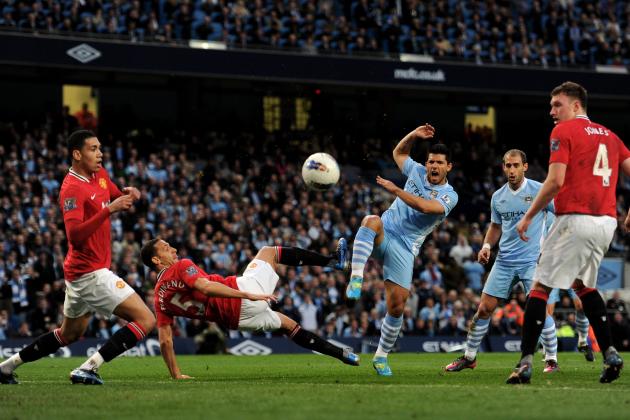 Michael Regan/Getty Images

Manchester United need to improve in central defense—it's a position which has cost them dearly this season.
Their two starting centre-backs against City each had their own hamartia—one was too slow, and the other too inexperienced.
Rio Ferdinand struggled against David Silva, Yaya Toure and Carlos Tevez, while Chris Smalling was caught out a few times and was at fault for the goal—his failure to mark or even spot the run of Vincent Kompany being the main difference in the match.
And talking about the basics, their failure to even make many effective clearances could've also cost them goals if it wasn't for better final third passing and finishing.
Nemanja Vidic, with his great man-marking ability, brilliant clearances and robust, accurate tackling was sorely missed at Eastlands—like he has been all season.
However, with there no guarantee he'll return the same player, and a lack of depth at centre-back a clear problem—with the error-prone Jonny Evans the only other experienced option—something needs to change in that area.
A new signing could be a solution, such as Mehdi Benatia or Dedé, or bringing in a defensive coach (or get a better defensive coach if they already have one).
Or a mixture of both would work, as United need more pace at the heart of defense, and also need to tighten up on their man-marking and positioning.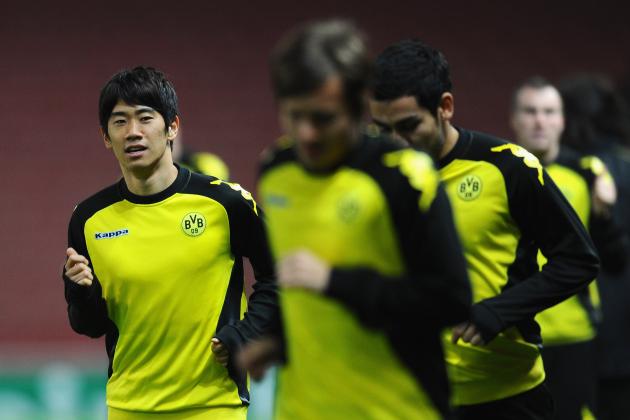 Mike Hewitt/Getty Images

Manchester United manager Sir Alex Ferguson was theoretically right when he played five in midfield, given that so much of Manchester City's game happens in the middle—but the personnel let him down big time.
And it's not really much of a surprise, seeing as United were largely relying on a 38-year-old on his last legs to form the counter-attacks.
There was no established link between midfield and attack, and Tom Cleverley aside, no such player exists in the current Red Devils squad.
With Paul Scholes unable to last forever, and more teams in the Premier League—and throughout world football—seeing the benefits of an attacking game thanks to FC Barcelona, et. al., a 4-3-3 formation and a set-up like the one against City will forcibly become a common feature for United.
Meaning that the club will need to sign a trequartista—or creative midfielder as fans would say—this summer in order to become a more adaptable team with a better variation of passing and more versatile focus of play.
Shinji Kagawa of Borussia Dortmund seems the most likely option, with his eye for a key pass and an assist—the two tangible qualities United have lacked, and needed, this season—combined with his ability to score goals making him an ideal solution, and the type of improvement Sir Alex do with in his team.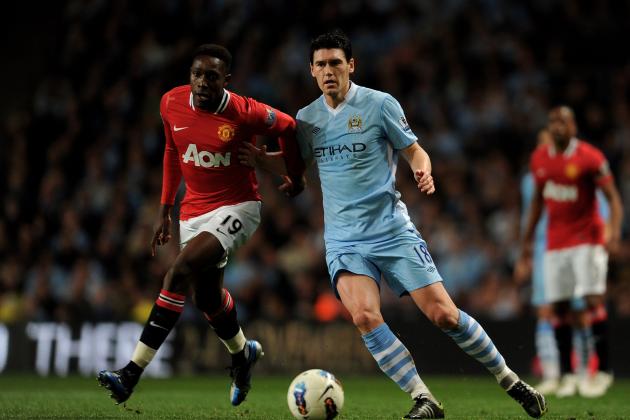 Michael Regan/Getty Images

Ryan Giggs, Ji-Sung Park and Nani started against Manchester City merely because they had more experience in the derby matches.
It was the wrong call by Sir Alex Ferguson, given that all three were highly ineffective.
In hindsight, the Manchester United boss should've stuck to his winning formula, and at least kept the currently well-performing Antonio Valencia and Ashley Young on the wings.
And Danny Welbeck should've also kept up his partnership with Wayne Rooney up-front, to give United the attacking thrust they lacked—Rooney's visible frustration and the fact United had no shots on-target said it all.
Like in a lot of the big games, Sir Alex thought age and experience would be the most vital factor. But in the biggest of them all, it was the variable that cost him the most.
Yes, Phil Jones and Chris Smalling both started, but in the business areas of the pitch, the energy and youthful fearlessness was painfully lacking.
In future, it's probably best if Sir Alex picks players on their form and ability over their age and experience.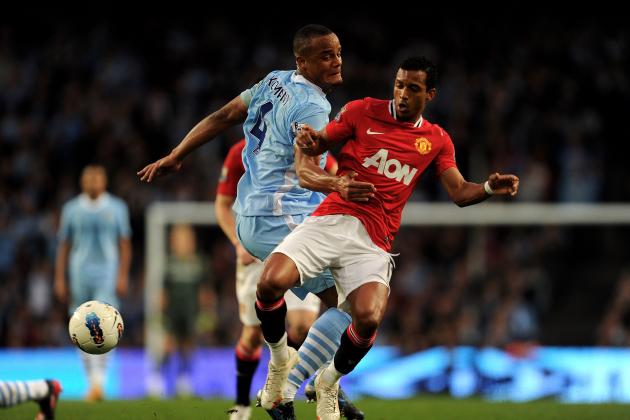 Michael Regan/Getty Images

If Sir Alex Ferguson was to really make a statement on his team's lacklustre performance, he'd sell his consistently under-performing players.
Nani should be one of the first to go. A highly unpopular claim though it is, the Portuguese winger has been consistently poor for a significant number of games this season.
He's a player who's good when the team is good, but is not a game-changing player who can make a difference.
Which was proven again by his performance against City, where the only useful thing he did was whack in two barely accurate crosses (out of eight).
And another for the chop should be Ji-Sung Park, despite the fact he's a fan favourite and seemingly forever underrated.
The South Korean captain provides nothing of real value to the team unless the opposition can't handle being closed down, and again against City made no improvement on his team's fortunes.
Rio Ferdinand should also be under consideration for the axe as he's lost most of his pace and coordination, while Patrice Evra's lucky that he's not gone already thanks to the fact he's the club's only fit, senior left-back.
In any case, whether some of these players are actually sold, one thing is most certainly clear: If the club is serious about staying at the top, changes are needed at Manchester United ahead of the 2012-13 campaign.