NBA Playoffs 2012: Los Angeles Lakers Offer Value to Win the Western Conference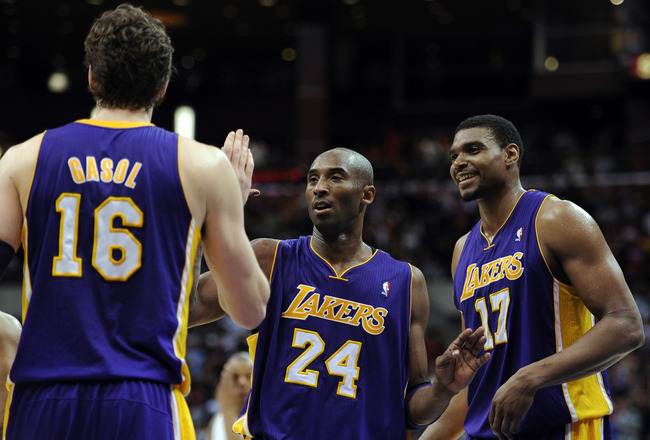 Harry How/Getty Images
The Los Angeles Lakers came away with a 103-88 win over the Denver Nuggets as 4.5-point home favorites to open up their best-of-seven first-round series on Sunday. But they are still providing value in the current futures market.
Los Angeles is currently the third choice to represent the Western Conference in the NBA Finals at betting odds of 9/2 at Bovada Sportsbook, which is surprising due to the amount of playoff experience on its roster.
Kobe Bryant scored a game-high 31 points in the Game 1 victory, while big men Andrew Bynum and Pau Gasol combined to grab 21 rebounds.
Let's take a closer look at the betting odds for all eight teams that could potentially represent the West versus the Eastern Conference this summer.
Utah Jazz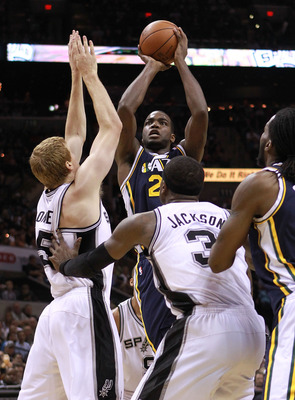 Ronald Martinez/Getty Images
The Utah Jazz will not be advancing to the second round of the 2012 NBA playoffs, as they've run into a highly motivated opponent in the San Antonio Spurs.
Utah was handed a decisive 106-91 loss in Game 1, continuing its struggles in the Alamo City. The franchise is an all-time 2-16 inside the AT&T Center.
Maybe next year.
Odds: 100/1
Denver Nuggets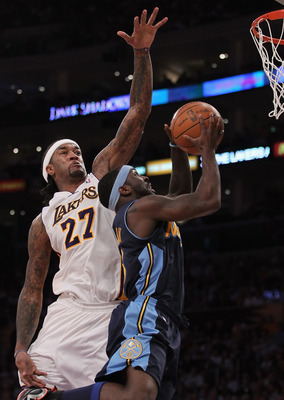 Jeff Gross/Getty Images
Point guard Ty Lawson better push the pace in Game 2 if the Denver Nuggets want to remain competitive with the Los Angeles Lakers in their first-round series, as the team was held to just 88 points on Sunday.
The Nuggets are a balanced group, with four starters averaging in double figures. But the team lacks a true superstar to take over the game in the fourth quarter.
That's a problem when facing Kobe Bryant in the NBA playoffs.
Odds: 60/1
Dallas Mavericks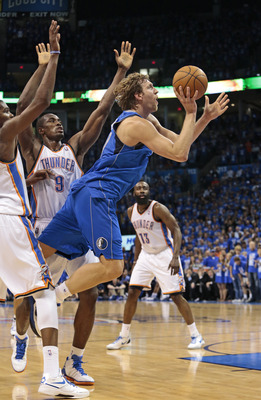 Brett Deering/Getty Images
The defending champions are not dead after suffering a one-point defeat in Game 1, but All-Star forward Dirk Nowitzki will need to go for 30-plus points in Monday's contest to earn a split in Oklahoma City.
Dallas is currently a 6.5-point road underdog in Game 2, which doesn't bode well in earning a victory, as the team straight-up dropped all four games in that situation during the 2011-12 season.
The Mavericks will need to hold court in the Lone Star State to make a series of it.
Odds: 18/1
Memphis Grizzlies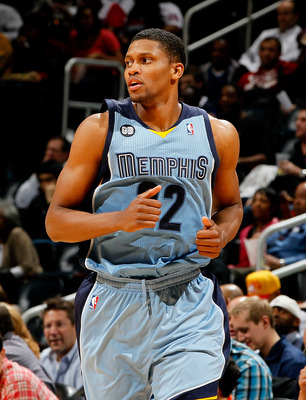 Kevin C. Cox/Getty Images
I'm not sure the Memphis Grizzlies can bounce back after blowing a 24-point lead in Game 1, especially considering they won their final 10 home games of the regular season.
It was a surprising result from a franchise that gained significant experience during the 2011 NBA playoffs, including a first-round series win over the San Antonio Spurs.
Great value at this price, but I'll wait to see how the youthful roster reacts on Wednesday night.
Odds: 12/1
Los Angeles Clippers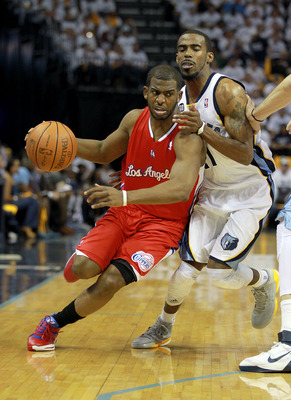 Andy Lyons/Getty Images
The Los Angeles Clippers are definitely the talk of the NBA after last night's improbable 99-98 road win over the Memphis Grizzlies, but don't get blinded by that result and throw some action in their direction.
Bettors need to remember that this franchise is making its first playoff appearance since the 2005-06 campaign, and just the fifth since 1984-85.
Take a wait-and-see approach in this series.
Odds: 11/1
Los Angeles Lakers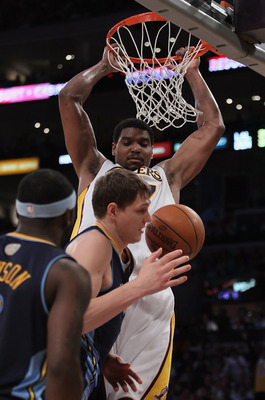 Jeff Gross/Getty Images
The Los Angeles Lakers are clearly the value play in the Western Conference, as they look to regain their championship form after getting bounced out of last year's playoffs by eventual champion Dallas.
I believe the entire roster became a believer in reaching the 2012 NBA Finals after tallying a 114-106 double-overtime win over the Oklahoma City Thunder at the Staples Center on April 22.
NBA commissioner David Stern would love for the Lakers to make a run in the playoffs, as Kobe Bryant tries to match Michael Jordan's ring count in the process.
Odds: 9/2
San Antonio Spurs
Ronald Martinez/Getty Images
I'm just not a believer in a franchise that relied heavily on defense in its early championship years to now outscore everyone in the 2012 NBA playoffs.
Point guard Tony Parker is playing at an incredibly high level, but I think the window has closed on this team that was bounced out of last year's postseason in the first round by the Memphis Grizzlies.
Definitely playable—I'm just not going to suggest it.
Odds: 2/1
Oklahoma City Thunder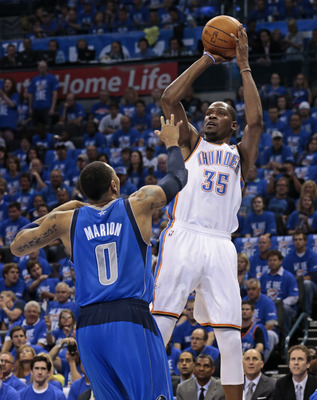 Brett Deering/Getty Images
I don't know many NBA fans that wouldn't love to see the Oklahoma City Thunder and Miami Heat in the 2012 NBA Finals, but we're a long way from that becoming reality.
The Thunder are the favorites to come out of the Western Conference despite being the No. 2 seed, as bettors have fallen in love with All-Star duo Kevin Durant and Russell Westbrook.
From a betting perspective, the price is too short to get involved after playing just a single game in the first round.
Odds: Even
Keep Reading

Los Angeles Lakers: Like this team?