2012 NFL Draft: 6 Players the Green Bay Packers Should Watch in Day 2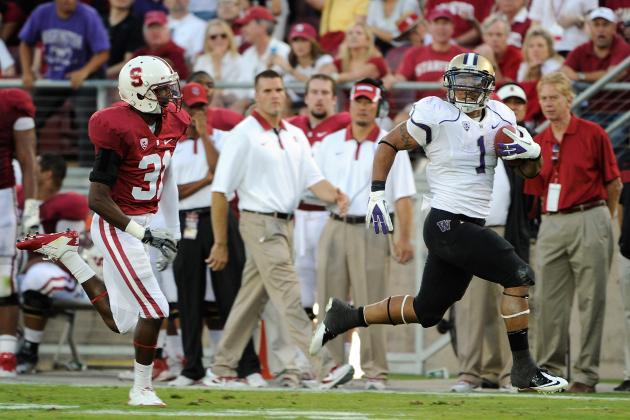 Thearon W. Henderson/Getty Images

The Green Bay Packers turn their attention to the second and third rounds of the NFL draft on Friday to bring their organization closer to another Super Bowl run. After selecting pass-rushing DE/OLB Nick Perry in Round 1, the Packers have flexibility in attacking the next two rounds.
With a total of 12 draft picks this year, the Packers have plenty of draft picks to work with in order to trade up Round 2 or Round 3 or possibly trade into those rounds.
The Packers have holes on the defensive line, but depending on the value of that position when the Packers are on the clock, could go in a various number of directions. It is still likely that the pick is a defensive player, but with Ted Thompson in charge, offense is never out of the question.
Begin Slideshow

»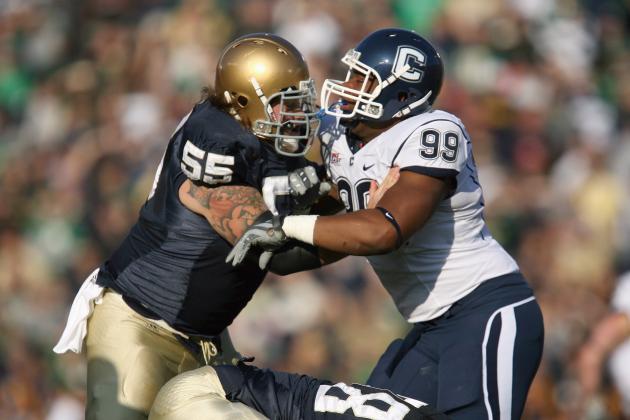 Jonathan Daniel/Getty Images

Round 2
The Packers may look to further strengthen their front seven by adding Kendall Reyes in Round 2. In order to make sure they get their hands on Reyes, the Packers may need to use later draft picks to trade up. With 12 total drafts picks, the Packers have the ammo to make a move and still fill holes.
Reyes is a disruptive force on the defensive line and would fit in wonderfully with B.J. Raji and Ryan Pickett. If Reyes can live up to his potential, along with the Anthony Hargrove signing, the Packers defensive line situation would be much improved.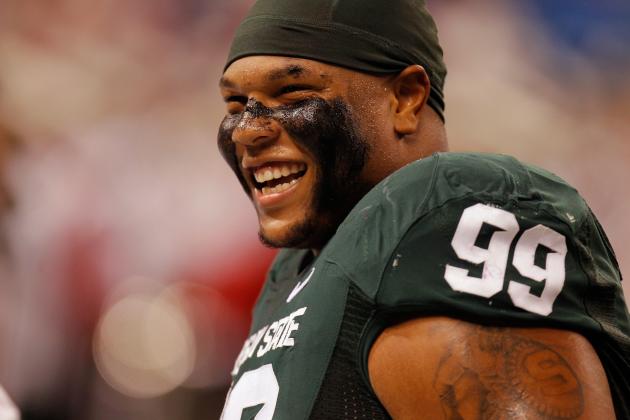 Gregory Shamus/Getty Images

Round 2
Much like with Reyes, the Packers may need to move up to get Worthy. If they do, they will add a player similar to Reyes, who will fulfill a huge role on the defensive line. It would also be considered good value at this point, as many saw Worthy as a first-round pick.
Worthy struggled to stand out at the combine, but his play at Michigan State showed he is capable of having success in the NFL. Worthy is known for consistently collapsing the pocket and getting pressure on the quarterback. He is also a capable run-stopper because of his size.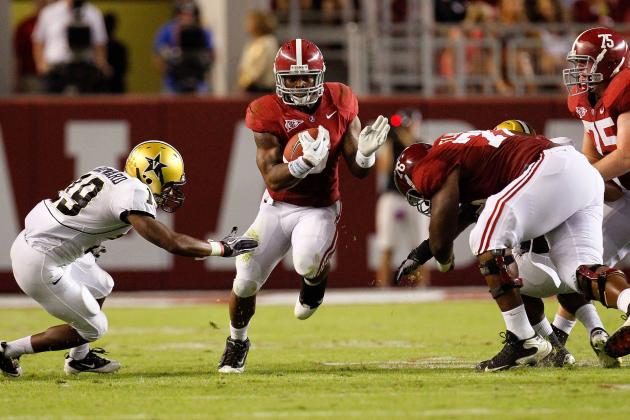 Kevin C. Cox/Getty Images

Round 2
The Packers could go cornerback in the form of Casey Hayward in Round 2 to ensure they are in good hands when the time comes for Charles Woodson to hang up the cleats. Outside of Woodson, Tramon Williams and Sam Shields are good corners, but strength of the Packers' cornerback situation takes a major hit beyond those three.
Hayward would provide the Packers with another young corner to groom to take over the nickel once Woodson retires. Playing in a division against talented offenses in Chicago and Detroit, the Packers could always use more talented corners. Beyond his coverage skills, Hayward is known for his tackling, something the Packers struggled with mightily in 2011.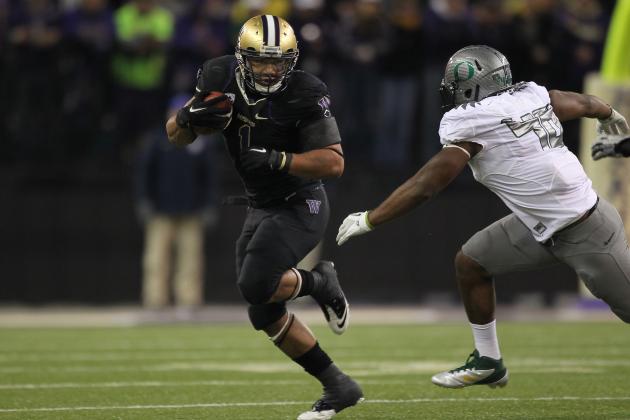 Otto Greule Jr/Getty Images

Round 2
The Packers may have to trade up to get running back Chris Polk, which may be heavily opposed by most due to the Packers' defensive needs. If the Packers think highly of Polk, a move could be made depending on the strength of those feelings and how far Polk is dropping.
Polk is a physical back known for always falling forward and fighting for extra yardage. He is a north/south runner who doesn't possess breakaway speed, but enough quickness to beat defenders and get to the edge. He is also a very good pass-blocker, something extremely important in the Packers' pass-heavy system.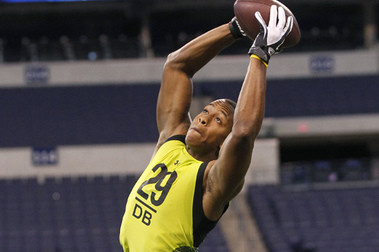 Round 3
If the Packers wait until Round 3 to draft a cornerback, Trumaine Johnson out of Montana could be the pick. The Packers need depth at the cornerback position going into the future and Johnson is a nice project.
While Johnson could slip to the Packers in the third round, if the team wants to be sure it gets him, it has the picks to move up and do so. Many have speculated that Johnson will be converted to a free safety. This makes the Johnson pick all the more attractive with Nick Collins' departure.
Johnson is two inches taller than Ted Thompson's usual 6'0" cap for cornerbacks, but there are always exceptions, and Johnson could make the switch to free safety. Johnson used his size and athleticism to cover wide receivers in college and will need coaching to improve his technique.
With the Packers looking to the future, Johnson could be a great development project as a potential nickel or even starter.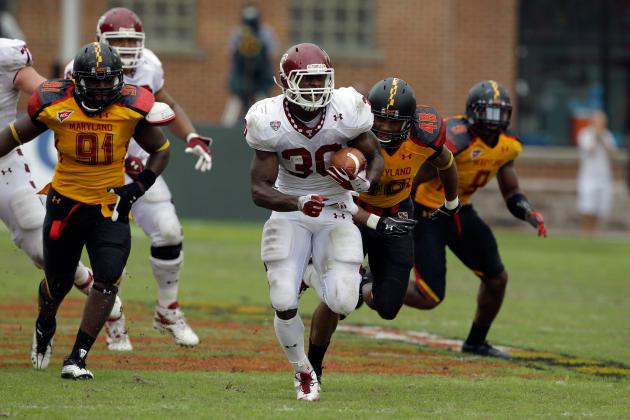 Rob Carr/Getty Images

Round 3
Round 3 may be a better opportunity for the Packers to draft a running back. Bernard Pierce out of Temple could be the guy to replace Ryan Grant and work in a backfield with James Starks, Alex Green and Brandon Saine.
In his junior year, Pierce dominated for the Temple Owls, gaining 1,481 yards on his 273 rushing attempts. He also found the end zone 27 times. The 6'0", 218-pound back is the same weight as Starks but two inches smaller.
The Packers could use more consistency in their running game and Pierce could provide that.