The Weird Public Hearing That Bought UFC Star Alistair Overeem Three Months
April 25, 2012

Kevork Djansezian/Getty Images
There were plenty of strange things going on at Alistair Overeem's hearing yesterday before the Nevada State Athletic Commission (NSAC). Overeem was in front of the commission after a surprise drug test at a March 27 press conference showed a testosterone-to-epitestosterone ratio of 14:1, more than twice Nevada's legal limits.
Overeem had some 'splaining to do, and the media sat rapt at the dog and pony show that unfolded.
We learned some startling things about the former K-1 champion who, eventually, had his application for a fight license denied, forcing the Dutch dynamo to sit out nine months and think about what he's done.
We learned that Overeem sprinted away from a press conference promoting UFC 146, ostensibly to avoid a surprise drug test, jumping into a car that I can only hope was a Mini Cooper for comedic purposes. He was eventually located and escorted back by UFC officials.
We learned that he allowed a doctor to prescribe him a mystery cocktail of drugs that he injected without question, apparently not concerned at all about what he put into his Ferrari of a body.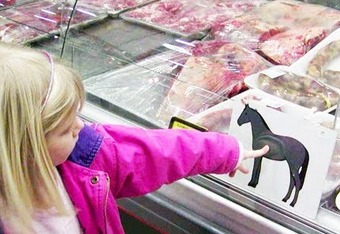 We learned that, despite the endless jokes, he's unafraid to make equine references like "I will get back on the horse" for the public record.
But one thing that many pundits have pointed out as odd, the fact that Overeem's physician, Dr. Hector Molina, has been sued during the course of pursuing his vocation, is not strange at all. According to the American Medical Association, 61 percent of doctors will be sued before their careers end. Molina, as a surgeon and business owner, falls into a particularly high risk group:
The August report found that 42.2% of physicians were sued, with 22.4% sued twice or more. Rates varied by specialty, but general surgeons and obstetrician-gynecologists were most likely to be sued (69.2%). Family physicians and general internists had similar rates (38.9% and 34%). Pediatricians and psychiatrists were sued the least.

Physicians who had an ownership interest in a practice were at greater risk, with 47.5% reporting being sued, compared with 33.4% for those with no ownership interest.
What's odd about Molina isn't that he's been sued. That's a part of doing business in the medical world. What's truly odd is his decision to inject Overeem, who he knew was a professional athlete, with a homebrew drug cocktail he testified was "a combination of Vitamin B-12, Dexamethosone, Toradol and an aqueous form of testosterone."
When I go to the doctor and require prescription drugs, she writes the prescription, often prints out the instructions for usage, and sends me to a pharmacy to pick them up. She doesn't whip out an unlabeled vial of her own special mix, inject me on the spot and leave the vial and two needles with me to use "as needed."
In the end, the "I didn't know defense" can only take you so far. It's your responsibility to know. Period. The excuse, however, bought Overeem three months off of the typical punishment of one calendar year.
He will be back, some think conveniently, just in time to potentially headline the UFC's next late December extravaganza—which just happens to be held in Nevada every year. Well played NSAC, well played.