5 Things New York Yankees Must Do to Win AL East in 2012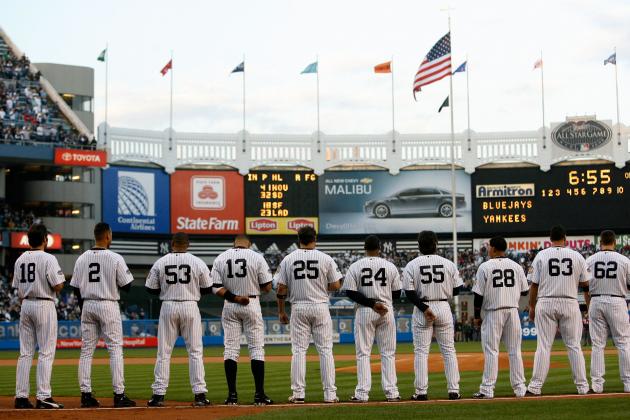 Jeff Zelevansky/Getty Images

Over the years, the once bulletproof Yankees have shown that even they have chinks in their illustrious pinstriped armor. They've had trials and tribulations of every kind over the recent years, some of which have proven to be stumbling points while others have been overcome.
As the Bronx Bombers enter this season, they will be faced with a whole new set of issues that they will have to overcome before they hoist another pennant to the rafters.
Every year, a noticeable percentage of Yankees faithful cry World Series as soon as pitchers and catchers report, when in reality it is not that simple. There are a few other things the Yanks have to win before claiming another ring.
So here's a list of a few things the Bombers will have to do in order clinch, at least, the AL East.
Begin Slideshow

»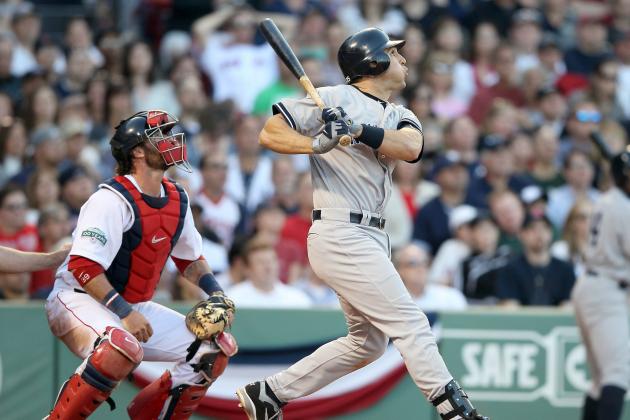 Elsa/Getty Images

Now, I know the Red Sox aren't exactly looking like a World Series team at this very moment, as they sit at the bottom of the AL East.
Any series between these two teams has the potential to be big, however, and it's not like the Red Sox have a bad team They're just a little hung over from the changing of the guard that took place between ex-manager Terry Francona and current manager Bobby Valentine.
In order to stay atop the AL East, the Yanks must beat back the dreaded division rivals time and time again. Repeated wins, or losses for that matter, can give either side a huge amount of momentum, especially if the division starts getting tighter than it is now.
If the Yankees drop a few series to the BoSox at the wrong time, the entire momentum of the AL East could shift, spelling disasters and another year added on to the Yankees' World Series drought.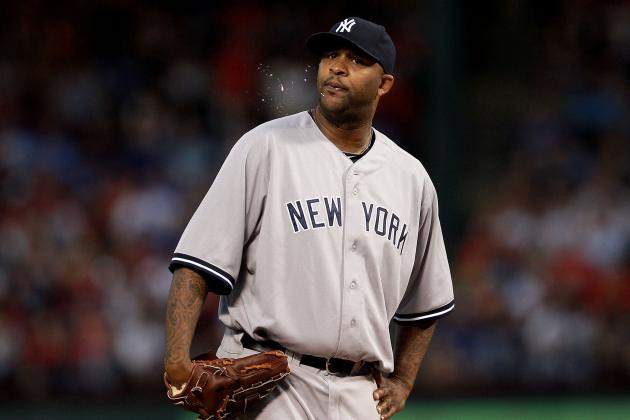 Ronald Martinez/Getty Images

As it sits right now, the Yankees rotation goes CC Sabathia, Hiroki Kuroda, Phil Hughes, Ivan Nova and Freddy Garcia.
On the surface it seems pretty solid, but there have been several years where the Yankees' bullpen has looked good but failed them when they needed it most, the most recent being the horribly ineffective pitching by Hughes last season.
If the Yankees wish to take at least the AL East, then they will have to make certain that they have a legitimate World Series-caliber bullpen.
With Sabathia starting off strong and Nova showing he's got good stuff, the Yankees are looking like they might have this legitimate bullpen.
The club still needs to remedy issues with Hughes, Kuroda and Garcia, however, since Kuroda holds the best ERA of the three with a 5.00.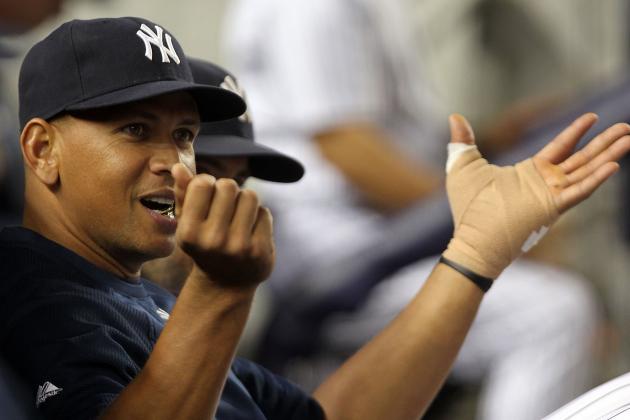 Nick Laham/Getty Images

It seems like every year the Yankees are looking to do something big, tragedy strikes a leader or key component and everything gets set on its head.
The Yankees cannot afford to have players like Alex Rodriguez go down with an injury like he did last August. The same goes for all the key players. If a cog is missing from the Yankees' postseason machine then everything could go south.
The Yanks are currently looking into injuries pertaining to relief pitcher Joba Chamberlain and left fielder Brett Gardner, to name the most prominent. Both would be doing much more good on the field than on the bench, but both currently sit on the 15 day DL.
If the Yankees are looking for a pennant, or at least the AL East, they will need to keep everybody healthy and ready to go.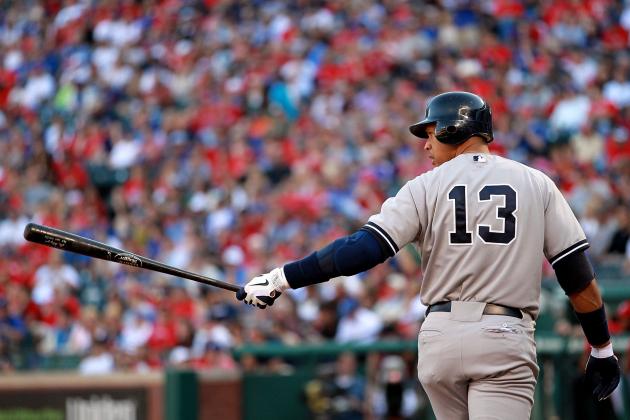 Ronald Martinez/Getty Images

The Yankees have seen many of their big name players choke in big ways when it gets down to high pressured situations. Most notably being A-Rod who has a tendency to get caught up in the moment or nervous or whatever, when it comes to big games. This cannot happen if the Yankees wish to capture a title of any caliber, not just the AL East.
And it's not just A-Rod that is on choke alert. Sabathia could easily drop a few big games, Curtis Granderson could stop getting hits, and Jeter could stop being Jeter. Anything seems to be possible when you have a comfortable lead and a lot of games, or no lead at all and are playing for your life.
Teams and players alike, baseball is a sport of choking, and the Yankees cannot afford to be the next New York Mets.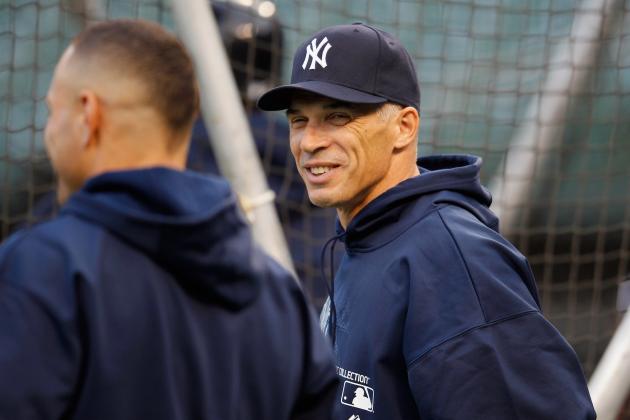 Rob Carr/Getty Images

Being the skipper of the Yankees must be a very trying job. I know I wouldn't want the responsibilities and the pressure that Joe Girardi deals with on a day-to-day basis.
That being said, he must be flawless in his managerial duties if the Yankees wish to win the AL East. He cannot afford to pull a pitcher who's heating up, make poor batting order changes or anything of that sort.
Everything he does must be executed with surgical precision or he'll nick the artery that is the Yankees' AL East chances and the team will, metaphorically, bleed out.