NBA Playoffs 2012: Nailing Down the Los Angeles Clippers' Playoff Roster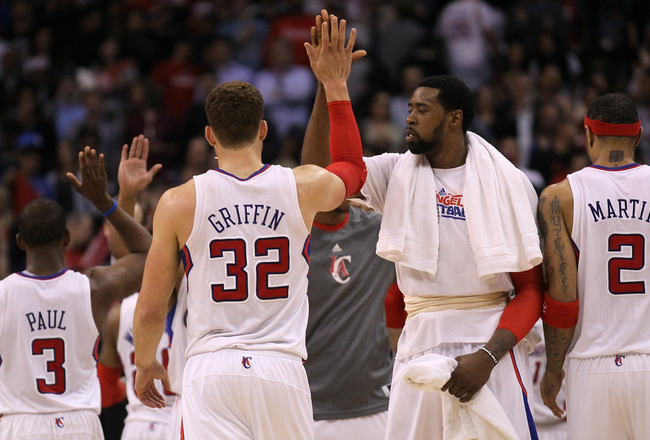 The Clippers have a solid group of guys playing in their rotation.
Stephen Dunn/Getty Images
A rock-solid rotation is the foundation for any aspiring NBA champion.
Players have to know their roles and be totally committed to performing in them. They also have to have an idea of when they will be checking into games and what kind of minutes they will get to work with in order to be fully prepared from a mental standpoint.
It's time for Los Angeles Clippers head coach Vinny Del Negro to decide on his all-important playoff rotation.
Here's a look at who we should expect to see on the court and for how long.
Chris Paul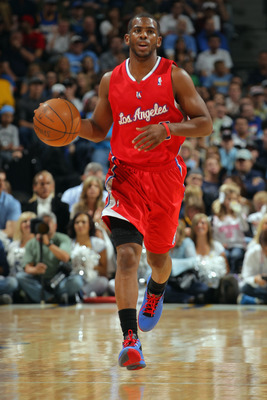 Doug Pensinger/Getty Images
Paul is hands-down the most important player on the roster, and will thus see more court time than any other Clipper.
Expect to see CP3 at the helm for 40 to 42 superb minutes every game with the ball in his hands for every single crunch-time possession that the Clippers have.
Blake Griffin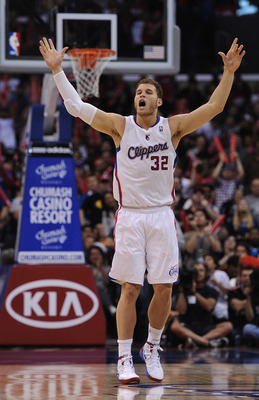 Harry How/Getty Images
As the Clippers' leading scorer and rebounder and second All-Star, Griffin will be a stalwart in the lineup as expected.
It will be interesting to see how Vinny Del Negro handles late-game situations with Blake, particularly when the Clippers are nursing a small lead, given Griffin's free-throw shooting woes this season.
Also, Griffin is just 85th in the NBA in clutch time scoring, despite playing more minutes in the clutch than any other player in the league.
Blake will need to step up come playoff time, as he should be on the court for 39 to 42 minutes per game.
Caron Butler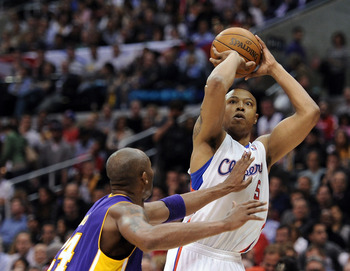 Harry How/Getty Images
Butler has seen his minutes fluctuate as the season has gone along.
After being relied upon heavily earlier in the season, Del Negro has taken to shelving Butler for long stretches in favor of three-guard lineups.
As a complementary scorer and one of the few Clippers with postseason experience, Butler will play an important role in the team's playoff success.
His minutes will still fluctuate depending on matchups and his effectiveness, so he could see between 24 and 33 a night.
DeAndre Jordan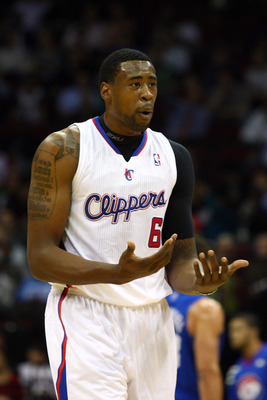 Chris Chambers/Getty Images
Every NBA team wants a mobile big man who can control the paint and protect the rim defensively. Jordan plays that role for the Clippers.
However, since the Clips added veteran big man Kenyon Martin, Jordan has seen his minutes dwindle, especially during crunch-time.
That trend should continue in the playoffs, as Jordan will see around 23 to 28 minutes per contest.
Randy Foye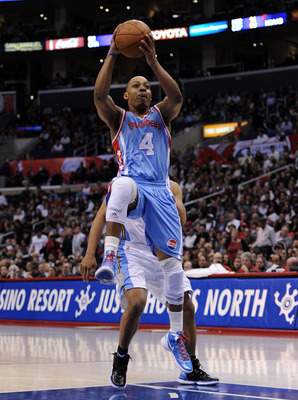 Harry How/Getty Images
Since Chauncey Billups went down for the season, Foye has really picked up his game, knocking down 41 percent of his three-point attempts as a starter, compared to just 29 percent when coming off the bench.
Foye is capable of changing the entire complexion of a game with his long-range shooting. He spaces the floor well for Chris Paul and Blake Griffin to play their two-man game.
Foye will continue to see extended minutes throughout the playoffs as the team's starting shooting guard, around 27 to 32 a night.
Mo Williams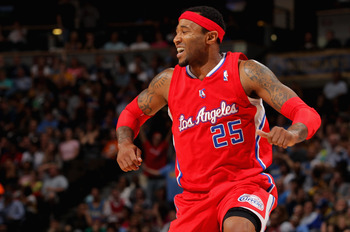 Doug Pensinger/Getty Images
Williams has been invaluable to the Clippers all year long as their sixth man.
If he's leading the second unit, he can create for his teammates, and if he's running with the top group he can score off the ball.
It's a role he will continue to thrive in during the postseason. Vinny Del Negro will play him 25 to 30 minutes every night, with the possibility of more playing time if he gets on one of his hot streaks.
Kenyon Martin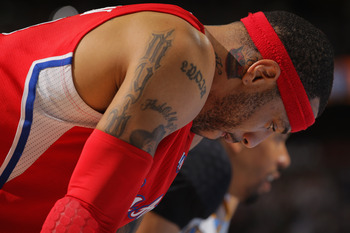 Doug Pensinger/Getty Images
Martin has seen an uptick in playing time over the last month as he takes more of DeAndre Jordan's minutes, especially in the fourth quarter.
As the only player in the Clippers rotation to have actually played in an NBA Finals game, Martin's experience will be called upon frequently in the playoffs.
Expect to see a lot of Martin alongside Blake Griffin in the Clippers frontcourt during crunch-time, and for 24 to 29 minutes per game overall.
Nick Young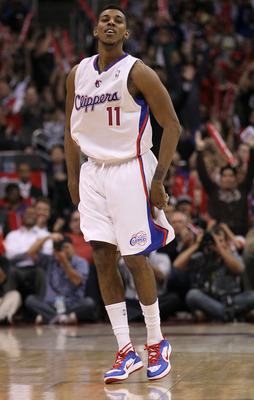 Stephen Dunn/Getty Images
It would be fair to label Young a disappointment so far with the Clippers.
Known to be an electric scorer, Young has never really looked comfortable in the Clippers system, where the ball is nearly always in the hands of Chris Paul.
The result is a True Shooting percentage and an effective field goal percentage that would be career lows for Young if they hold up.
The Clippers could really use an infusion of bench scoring from Young in the postseason. If he's hot, he could see upwards of 25 minutes per contest. If he's not, he might not see more than 12.
Eric Bledsoe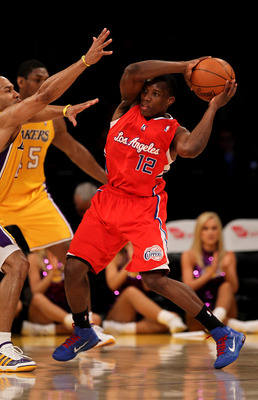 Stephen Dunn/Getty Images
Bledsoe can come in and change the pace of a game with his elite quickness and athleticism from the point guard position.
With Chris Paul expected to log heavy minutes at the point, Del Negro should only bring Bledsoe off the bench when the Clippers need an infusion of youthful energy and want to turn up the pressure on the defensive end.
Bledsoe will rack up some DNP-CDs during the playoffs, and even when he's in it will only be for about six to eight minutes of run.
Reggie Evans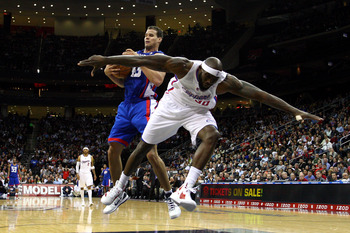 Chris Chambers/Getty Images
Evans' postseason warm-ups will have "CAUTION: USE ONLY IN CASE OF EMERGENCY" stitched across the back.
While Evans is a gritty player who brings hustle and energy to the court, he has just one discernible basketball skill: rebounding.
Don't get me wrong, he's one of the best in the business at cleaning the glass, but he should only see minutes in the postseason due to extreme foul trouble for the Clippers' big men.
Keep Reading

Los Angeles Clippers: Like this team?