Premier League Summer Transfers for Top 8 Clubs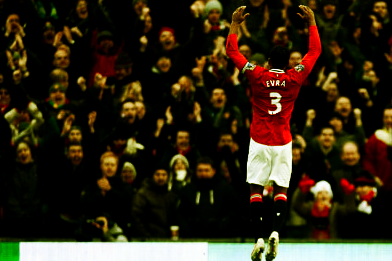 (Image via www.premierleague.com)
Premier League clubs will be mulling over possible summer transfer window signings as the season winds down.
The current top-eight clubs, in order, are: Manchester United, Manchester City, Arsenal, Newcastle United, Tottenham Hotspur, Chelsea, Everton and Liverpool.
This article will list one possible signing for each of the aforementioned Premier League clubs.
Begin Slideshow

»
From Bologna to Liverpool
If Gastón Ramírez was playing on a better team, he'd have way more assists because he's created 52 shots for his teammates in return for only four assists.
He is a world-class dribbler, has excellent vision, plays incisive passes and would link up well with his compatriot Luis Suárez.
From Blackburn Rovers to Everton
Junior Hoilett has inflated his dribbling statistics by being an inside-out winger on the left and leaving right-backs for dead when cutting in.
There's only one team in Liverpool utilising moneyball, and that isn't the team in red.
Hoilett would be signed on a free transfer and would replace Tim Cahill as the deep-lying forward.
The Canadian has looked brilliant as a deep-lying forward, scoring four goals in eight games in that position.
From Heerenveen to Chelsea
Ajax have a propensity for maximising profit on other clubs' best young talents—on top of producing world-class youngsters.
We're talking about signing Cristian Chivu from Universitatea Craiova for €2.5 million and selling him to Roma for €18 million.
Signing Klaas-Jan Huntelaar from Heerenveen for €9 million and selling him to Real Madrid for €27 million.
Signing Luis Suárez from Groningen for €7.5 million and selling him to Liverpool for €26.5 million.
The point I'm trying to make is that Ajax will probably sign Luciano Narsingh and then sell him for a humongous transfer fee.
Why let Ajax do that?
Chelsea need an incisive wide threat like Narsingh, who is the primary reason why Bas Dost is having such a good season.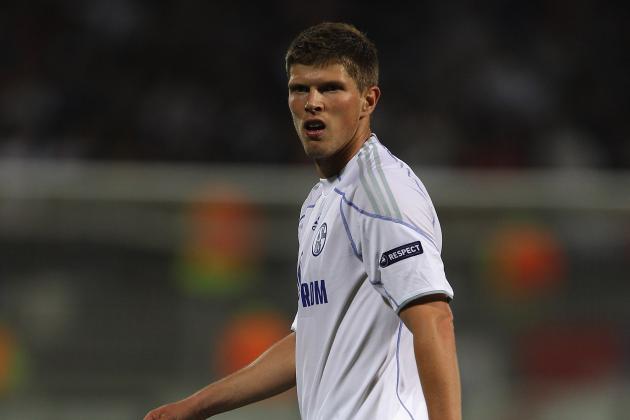 Michael Steele/Getty Images

From Schalke to Tottenham Hotspur
Signing Emmanuel Adebayor to a permanent deal should be Daniel Levy's first priority.
However, Adebayor's salary demands could be a stumbling block, and if that is the case, Spurs should go for Klaas-Jan Huntelaar.
All Huntelaar does is score, and he has managed to find the back of the net 44 times in 46 games. He has also chipped in with 14 assists.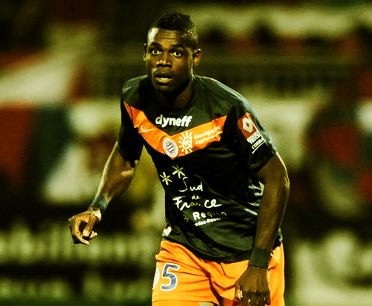 (Image via www.chronofoot.com)
From Montpellier to Newcastle United
Ryan Taylor is a modest professional, but Newcastle can do better.
What about Davide Santon? He has not been the same since José Mourinho lost confidence in him.
It remains to be seen if Henri Bedimo is a flash in the pan, but he has been an unsung hero this season.
L'Équipe rate him as the best full-back in the Ligue 1.
From Köln to Arsenal
If Köln get relegated, then the proposed £10.9 million transfer fee could be cut in half.
So Arsène Wenger would be signing Lukas Podolski at a bargain-basement transfer fee.
However, logic tells you that relegation would force Köln to auction Podolski off, which could inflate his transfer fee—if there are suitors.
Podolski is at his best in a deep-lying forward role where he is the man.
He's decent on the wings but not a world beater by any stretch of the imagination.
Wenger has a habit of turning central players into wide players, i.e. Alexander Hleb, Andrey Arshavin, Theo Walcott and TomአRosický, whilst turning wide players into central players, i.e. Robin van Persie and Thierry Henry.
Ian Walton/Getty Images

From Athletic Bilbao to Manchester City
I know what you're thinking—financial fair play rules!
I predict that UEFA will not have the balls to rule Manchester City's £400 million partnership with Etihad airline as "improper"—the finding reached by the Council of Europe.
Javi Martínez has been superb at centre-back, even though he is a better defensive midfielder.
Martínez has been a machine this season, intercepting the ball 157 times whilst making 93 successful tackles in 29 La Liga games.
Just imagine how dominant a Martínez-Vincent Kompany partnership would be.
From Schalke to Manchester United
Patrice Evra's habitual need for controversy (claiming he was racially abused by Senegalese people even though he's from Senegal, leading the French boycott during the FIFA World Cup, creating something out of nothing with Luis Suárez) has masked the left-back's deterioration.
His defending this season has been hopeless.
Even the most ardent Evra supporters cannot defend him after Everton's Tony Hibbert managed to provide two vital assists in the 4-4 draw.
Christian Fuchs is a hyperactive left-back who motors down the left flank.
He does get caught out of position from time to time, but right now, he's better defensively and way more productive in the attacking half than Evra.

Please read El Clásico Observations.