Barcelona vs. Real Madrid El Clasico: 5 Observations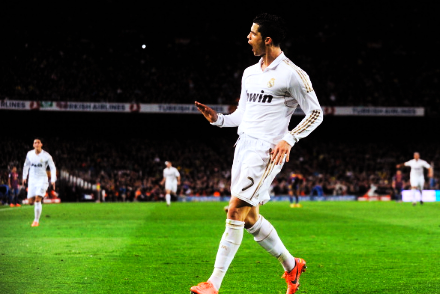 Denis Doyle/Getty Images
Cristiano Ronaldo's goal against Barcelona sealed an El Clásico victory and possibly the La Liga title.
Barcelona have now lost two games in a row against defensive minded, counter attacking teams.
Here are five observations from Real Madrid's 2-1 El Clásico win over Barcelona at the Nou Camp.
Begin Slideshow

»
Another mistake from Víctor Valdés.
His inability to catch the ball caught Carles Puyol off guard and Sami Khedira pounced.
Puyol should have cleared the ball first-time, but if Valdés gets a chance to catch the ball, he has to catch it.
This is why Valdés is not a world-class goalkeeper.
Last December, Valdés' mistake led to Karim Benzema's goal.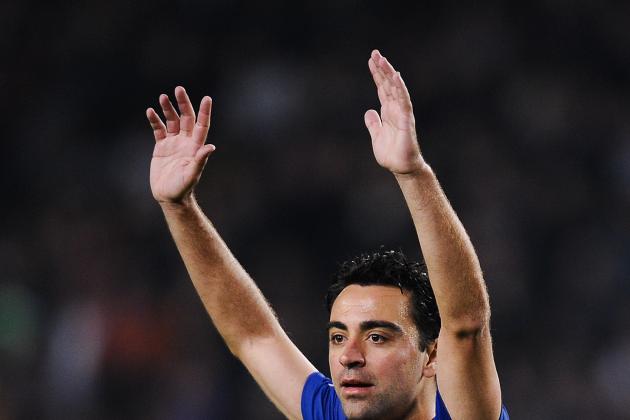 David Ramos/Getty Images

The sight of Xavi on the bench with El Clásico in the balance is quite strange.
It turned out to be a masterstroke from Pep Guardiola as Alexis Sánchez scored immediately.
Yet Guardiola chose to leave Thiago on the field, who had at the time had completed 89 percent of his passes, whilst Xavi had completed 95 percent of his passes.
This season, Guardiola has subbed Xavi off 16 times in 46 games.
Even though David Villa has struggled this season, Barcelona miss his composure in front of goals.
If he was in the same situation as Cristian Tello or Xavi, Villa would have most likely scored.
Against Chelsea, Cesc Fàbregas and Sergio Busquets blew clear-cut chances as well.
I couldn't believe it when Sergio Busquets was complaining to referee Alberto Mallenco about Real Madrid's time-wasting tactics.
I thought Busquets would have appreciated Real Madrid paying homage to his diving theatrics.
In all seriousness, it's so contradictory to watch hardmen like Pepe and Sergio Ramos roll around.
Didier Drogba was doing the same during the UEFA Champions League.
Barcelona were the team that made diving in-vogue because it allowed their teammates to rest, forced the opposing players to berate the referee (never a smart thing) and it helped consolidate a lead.
Sure it's nice to watch Barcelona get a taste of their own medicine, but the loser in this is football, because it's pathetic watching grown men act in such cowardly fashion.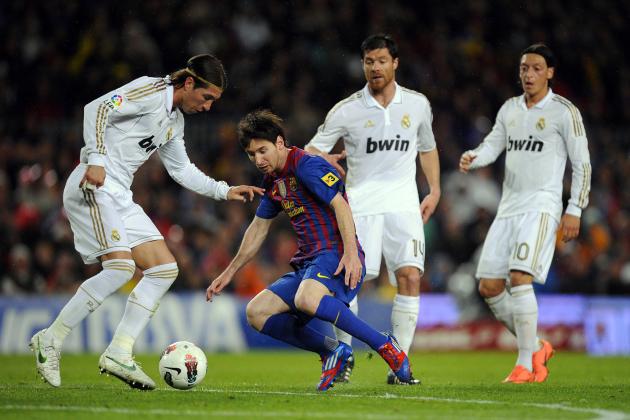 David Ramos/Getty Images

Lionel Messi has morphed from the invincible PlayStation version to a mere mortal against Chelsea and Real Madrid.
Two massive games that Messi didn't score.
For all the dribbles Messi completed, he didn't score whilst Cristiano Ronaldo, who was pretty average, scored the winning goal.
Ronaldo has received criticisms in the past for not scoring in the big games, so Messi shouldn't get a pass.

Please read Tactical Analysis of Barça's Champions League Loss.