BYU Football: 5 Possible Rivals for the Cougars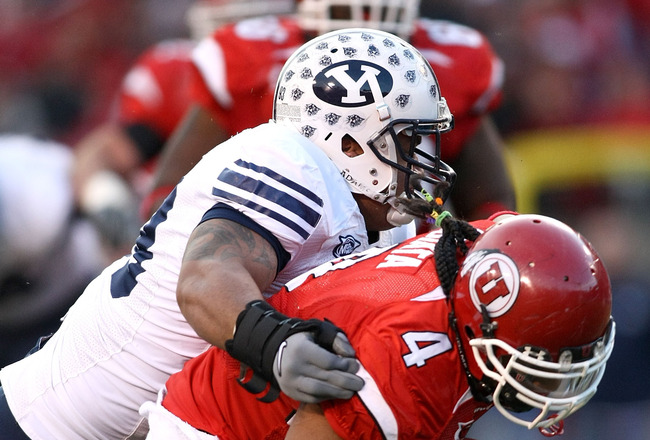 Jonathan Ferrey/Getty Images
The annual football game between BYU and Utah has always been a heated, exciting matchup for Cougar and Ute fans alike. The contest is often one of the most important games of the season for both programs, and has been decided by less than seven points in five of the last seven meetings.
Unfortunately, the rivalry is on the brink of extinction. No games are scheduled between the schools beyond this season, and Ute coach Kyle Whittingham has hinted that the annual game will be discontinued.
So, who will be BYU's next rival? Here are five teams that are well-suited to providing exciting and significant games for the Cougars.
Boise State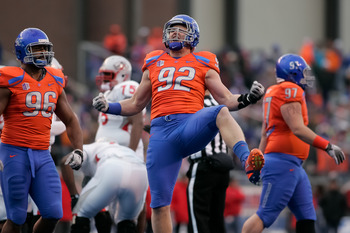 Otto Kitsinger III/Getty Images
BYU and Boise State have already signed a 12-year contract to play one another, so this game could turn into a rivalry quickly. With Provo and Boise being so close together, expect to see very much fan support at the games.
Both programs have ties to ESPN, and national exposure is one thing that the BYU-Utah games lacked. If the contests are nationally televised, a rivalry between the Broncos and the Cougars could grow to be even bigger than expected.
Notre Dame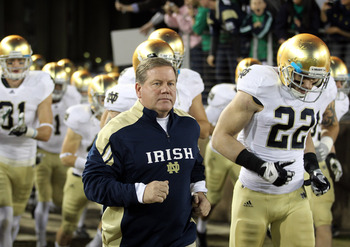 Ezra Shaw/Getty Images
BYU and Notre Dame will play each other for the next six years. With both programs being religiously affiliated, the games could become even more heated than the Utah games.
The Irish and the Cougars have both found recent success, and hold an Independent status which helps with scheduling. I'd be shocked if this game doesn't turn into an annual contest between the two teams.
Texas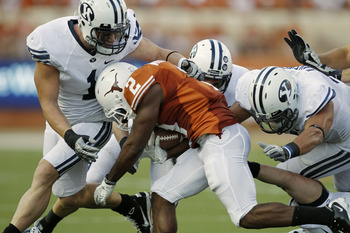 Erich Schlegel/Getty Images
If BYU ends up moving to the Big 12, an annual contest against Texas could become one of the premier rivalries in college football. Playing Texas every year could help BYU schedule teams like Oklahoma and Baylor.
Hawaii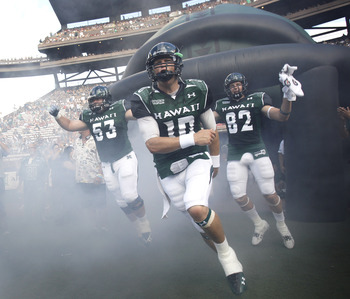 Kent Nishimura/Getty Images
BYU and Hawaii have played each other in recent seasons, including a game in Honolulu last year. Hawaii is moving to the Mountain West in 2012, and is geographically located near BYU-Hawaii.
To add to the list of similarities, new Warriors head coach Norm Chow is a former BYU assistant coach. With the programs scheduled to play through 2015, it makes plenty of sense for a rivalry to spark between the two teams.
Washington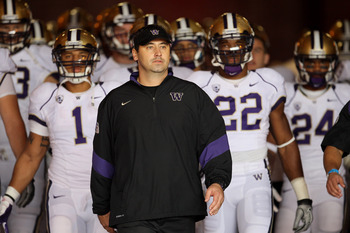 Stephen Dunn/Getty Images
Although BYU and Washington do not have any games scheduled against each other in the near future, a game against your former quarterback's team is worth watching.
A win against a quality BCS team is exactly what BYU needs every year, and a game against Steve Sarkisian's Huskies will not only be exciting but rewarding.
Keep Reading

BYU Football: Like this team?