Arsenal Transfer Ideas: Could Troubled Mario Balotelli Move to Arsenal?
April 23, 2012

Michael Regan/Getty Images
Mario Balotelli, Manchester City's gifted but troubled striker, could don the Arsenal red and white in the coming season, according to the following.
Speaking in the aftermath of the Arsenal-Manchester City match in which Balotelli stamped on Alex Song's leg in what appeared to be a blatant red card case,  Arsene Wenger reflected on the incident and on Balotelli in general:
"If the referee had a television it would have been a red card.

He was on the fringe in many situations. He flirted with orange [between yellow and red cards] a few times. In the end he got the second yellow card.

I don't know him too much and I don't want to interfere with Mancini's job. Everybody has his own case in his own camp and I have enough work.

I thought it was a bad tackle [on Alex Song at first glance]. I thought maybe it was a red but I didn't know until I saw it."
It appears from the statement "everybody has his own case in his own camp and I have enough work" that Wenger is not thinking of acquiring Balotelli for Arsenal any time soon.
So from where comes the idea that Balotelli could play for Arsenal?
It is an idea informed by the principle of the notion, not necessarily its possibility.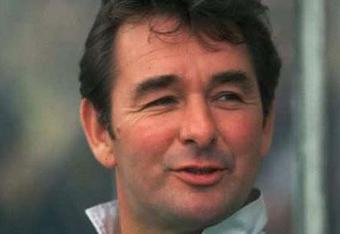 Balotelli as a Principle
Brian Clough, one of England's revered managers, and his assistant, Peter Taylor, held certain tenets that informed their transfer dealings.
One of those—their third rule—was a profit-through-rehabilitation policy; to wit, they bought good players with personal problems at a discount then helped them overcome these problems.
Simon Kuper and Stefan Szymanski write: "Clough and Taylor thought that once they knew the vice, they could help the player manage it."
Kuper and Szymanski continue: "All this might sound obvious, but the usual attitude in soccer is, 'We paid a lot of money for you, now get on with it,' as if mental illness, addictions, homesickness should not exist above a certain level of income."
In a recent piece, "Mario Balotelli Meets Noel Gallagher," BBC Sport discussed a list of Balotelli's antics, including the fireworks incident, buying everyone drinks in a pub, dressing up like Santa, putting a huge amount of money in an offering box, buying everyone petrol at a gas station and giving a homeless man £1,000.
All this sounded cute.
In fact, most of what is attributed to Balotelli—much of which he denies in the above interview—sounds cute, including showing up at a local college in Manchester to use the toilet, gate-crashing a news conference or donning a T-Shirt that reads "why always me?".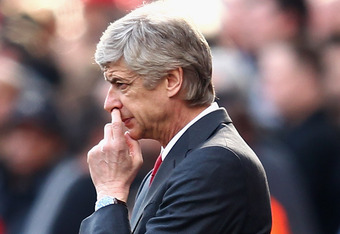 Clive Mason/Getty Images
The problem here is that the cuteness is offset by an on-the-pitch petulance that has led to three red cards this season, the latest being the two yellow cards in the match against Arsenal, where his niggling tackles on Bacary Sagna appeared as though he intended to be dismissed by the referee.
Balotelli could be Bacary Sagna's teammate. Michael Regan/Getty Images.
Roberto Mancini, his manager and mentor, reacted to the situation afterward:
"I finished my words for him today. I love him. I love the guy, I love him as a player. At this moment I am very sorry for him because if he continues like this he will lose his quality, his talent. In my life I have seen many players like this and, when they do not change, they lose their talent within two or three years. He must change. I hope he can."
The sentiment after this incident was that Balotelli is finished at Manchester City. However, Mancini has since backtracked on this statement, and Balotelli himself appears to be eager to stay on at City. If this is the case, then a potential move to Arsenal cannot happen.
Buying Balotelli
Normal clubs—and City are not a normal club, not in terms of what they can afford to do financially—would be thinking seriously of offloading Balotelli, since, relatively speaking, his presence in the team is causing a great deal of disharmony—rumored training ground bust up with Micah Richards and a dressing room scuffle with Yaya Toure, etc.
Even Jose Mourinho, beloved by players he has managed, declare Balotelli unmanageable. Were Balotelli not Mancini's personal project, his departure from Manchester City would be all but certain.
If he stays, then one can only hope that he heeds Mancini's words. If he goes, and if he wishes to remain a player, he still must heed these words.
If City decides to sell Balotelli, not many clubs will be interested in him—who wants to buy trouble? It is doubtful that his sale in this circumstance would be profitable to City, for again, who'll want to buy trouble?
The answer to both questions is Clough and Taylor...or Wenger.
Wenger and Troubled Players
When Wenger came in 1996 to Arsenal, he inherited a number of players with personal problems. In fact, the entire defensive unit was on the wane, and, at any rate, were very skeptical of the new manager, whom they doubted knew anything about football.
A few months later, the new manager had won them over, having shown a remarkable ability to manage players, and having introduced measures to help physically rejuvenate the players, measures that gave them a new lease to playing life.
Others, like Tony Adams and Paul Merson, who had serious personal problems, Wenger helped with managing and overcoming these problems, a la Clough and Taylor above.
Robin van Persie as Mario Balotelli
But the quintessential example of the Clough-Taylor principle as applied by Wenger is in the case of Robin van Persie, a player banished to the reserves at Feyenoord by the then-club manager, Bert van Marwijk, as unmanageable—think Balotelli.
Robin van Persie was arguably Feyenoord's best player at the time, and the consensus in Holland was that he'd be the new Dennis Bergkamp or the new Johan Cruyff. But with the player's apparent disciplinary problem, all this seemed headed firmly south.
In stepped Wenger, who bought the troubled player dirt cheap, nor did Van Persie overcome his problems right away, but patience and loyalty ensured he'd still be at the club eight years later wearing the captain's armband.
It is profit all round whether or not Van Persie signs a new contract to stay on at Arsenal.
Based on this example therefore, were City to release Balotelli, and were they to sell him at an affordable price, it could be a good idea to buy him. 
At signing, Clough and Taylor would inform the new player of their commitment to help him overcome his problem, but the player had to be willing and committed to overcoming them, otherwise the deal couldn't be made.
Were Balotelli to pledge such willingness and commitment, then it'd be sensible deal for Wenger and Arsenal to make.
In fact, were both City and Van Persie to insist on the latter turning blue, Arsenal could perhaps insist that City should thrown in Balotelli to sweeten the deal, crazy but not not stupid.
There's enough quality there to ensure huge future dividend.