Ranking the AFC East Tight Ends, Pre-NFL Draft Edition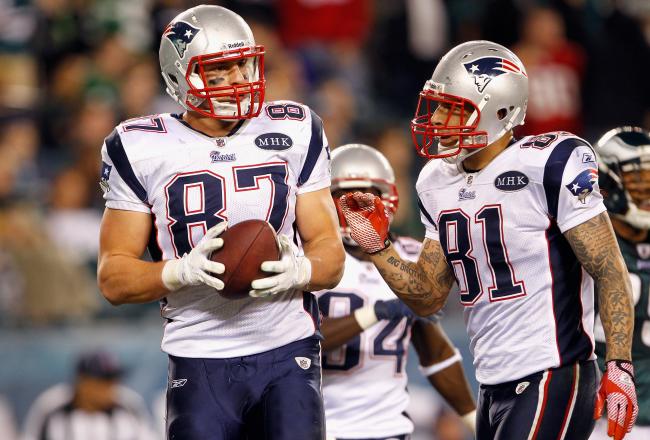 These guys are the future of tight ends, and the future of tight ends is the future of the NFL.
Rich Schultz/Getty Images
The NFL as a whole has evolved drastically over the years, but perhaps no position has evolved more so than tight end.
These guys were once the heart and soul of the league's best rush attacks. Legendary tight ends such as Russ Francis of the Patriots and Mark Bavaro of the Giants were renowned just as much for their blocking, and sometimes even more so than their abilities as a pass-catcher.
Not anymore.
A new breed of tight ends have taken over the NFL, where tight ends are often extra wide receivers (see Jermichael Finley and Aaron Hernandez for examples). Greg Cosell of NFL Films even suggested that the uprising of pass-catching tight ends could change how teams value the safety position.
But having a talented tight end capable of both catching and blocking shouldn't be overlooked (see Rob Gronkowski). With that, here are my rankings for each teams' tight end depth chart in the AFC East.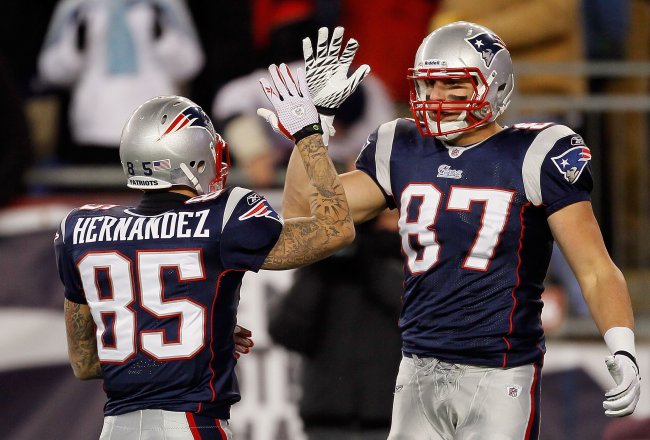 Jim Rogash/Getty Images
Aaron Hernandez. Rob Gronkowski. Need I say more?
Well, I will anyway.
Are 256 receptions for 3,346 yards and 40 touchdowns combined between the two in the past two years good enough for you?
If the impact these two had on their division wasn't clear in 2010, it was in 2011 when the Dolphins and Bills both went out and acquired linebackers who can hold their own in coverage (Kevin Burnett and Nick Barnett, respectively).
With two of Matt Miller's top five tight ends in the B/R 1,000, the Patriots may not just have the best tight ends in the AFC East, but the NFL as a whole.
Oh, yeah, and they added Daniel Fells in free agency. Solid depth to complement the top-end talent on the roster.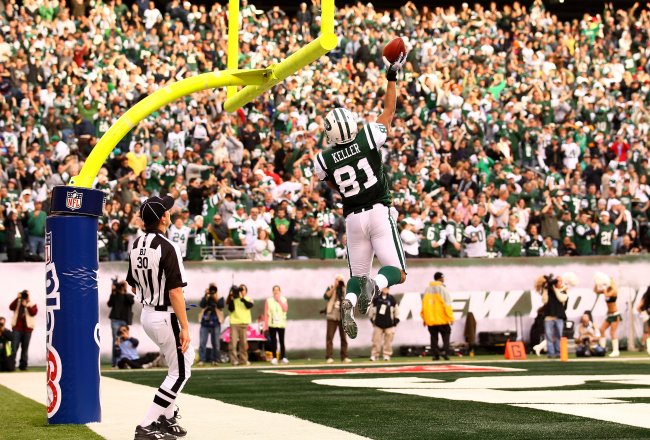 Boom-shakalaka!
Al Bello/Getty Images
It's not as though the Jets are overly deep at tight end, but the one player they do have is pretty good. In fact, he's become a favorite target of quarterback Mark Sanchez. In their three years together, the two have hooked up 165 times for 2,024 yards and 12 touchdowns.
Keller leaves a bit to be desired as a blocker, however, and the Jets have been trying to find players to fill that void.
Matthew Mulligan, entering his fourth year out of Maine, has seen his snaps increase from 20 in '09 to 106 in '10, and finally shooting up to 473 last year. He did well as a run blocker, but got penalized far too often (nine times according to Pro Football Focus) and really didn't do well in any facet of his game besides that.
The Jets should focus on finding some depth at tight end in this year's draft, although there aren't a lot of talented tight ends to speak of in this class.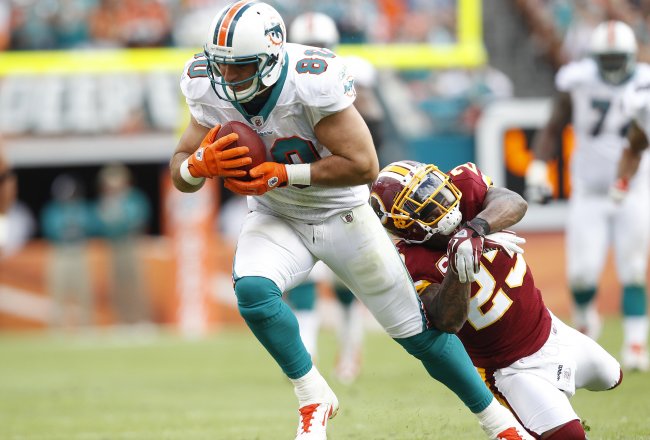 Joel Auerbach/Getty Images
If Anthony Fasano gets more opportunities, he could really shine as one of the premier pass-catching tight ends in the NFL. With Joe Philbin, that very well could happen. The success of Jermichael Finley helped him receive one of the very first contracts that paid him right in between the numbers for a wide receiver and a tight end.
That being said, if there is the potential for great success in Fasano, it hasn't come completely to fruition just yet. And the Dolphins could use to add depth at the position; although Will Yeatman comes with the Patriots stamp of approval—which is a good one to have for tight ends—he only saw the field in three games last season.
The Dolphins have to wait for Fasano to reach his full potential and should probably add more depth at the position. Until then, the Dolphins remain in the bottom half of the AFC East tight end rankings.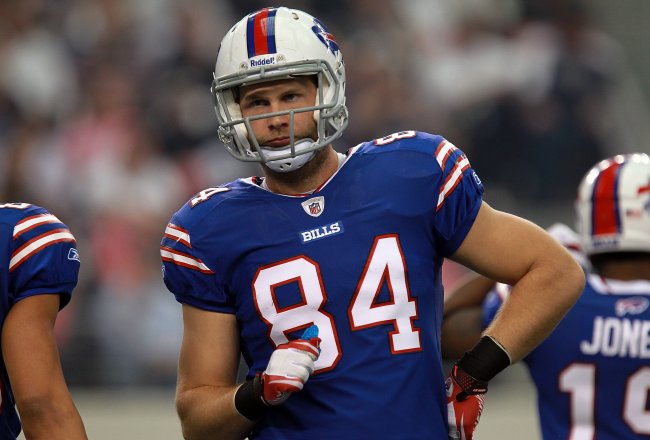 Ronald Martinez/Getty Images
Scott Chandler showed a lot of promise with his hot start in 2011, but fell off faster than a rock off a cliff. He's a plus pass catching tight end, especially in the seam and in the red zone, with very unrefined skills as a blocker. At 6'7" and 270 pounds, he has the frame to be a weapon in that facet, but needs to work on his overall technique.
That's where Lee Smith comes in. Drafted in the fifth round by the New England Patriots in 2011, Smith was scooped off waivers by the Bills after training camp while the Patriots tried to sneak him onto the practice squad. The Bills put him to good use with 132 snaps, 106 as an in-line blocker (82 run block plays, 24 pass block plays according to Pro Football Focus).
Depending on how they feel about Smith as a blocker going forward, the Bills may want to add one more tight end to their roster for depth purposes.
The future is bright for Chandler, and even for Smith, but the present has them as the fourth-best tight end unit in the AFC East.
This article is
What is the duplicate article?
Why is this article offensive?
Where is this article plagiarized from?
Why is this article poorly edited?