Three Key Strategies for Continued Manchester United Success Next Season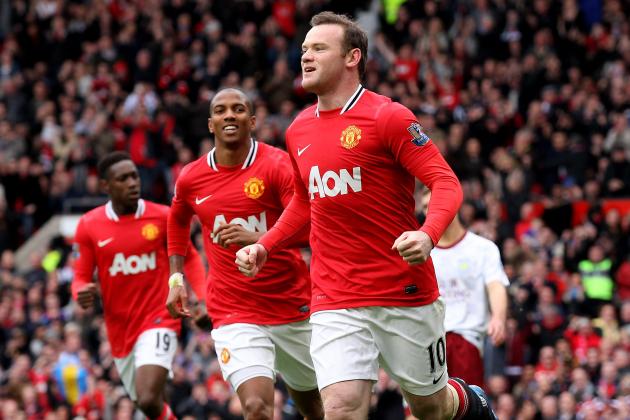 Alex Livesey/Getty Images
Rooney, Young and Welbeck celebrate the opener versus Villa on the 15th of April
While Manchester United now sit on the summit of the Premier League table after trailing rivals City for over seven months, critics have christened this year's squad as one of the worst United sides in recent history, pointing to the Red's failure in Europe and domestic cups as indicators of a team "in decline."
There is ample evidence to refute this claim. However, it is obvious that changes need to be made to the United side next season to bolster their success by matching teams like Barcelona, which even according to Sir Alex Ferguson is "the best team in the world."
To continue Manchester United's fantastic spell of success, regardless of whether they land the 20th Premier League Title, integral decisions need to be made to ensure an even more successful campaign come 2012-2013.
Here are three key strategies to ensure Manchester United enjoy further success next season:
Begin Slideshow

»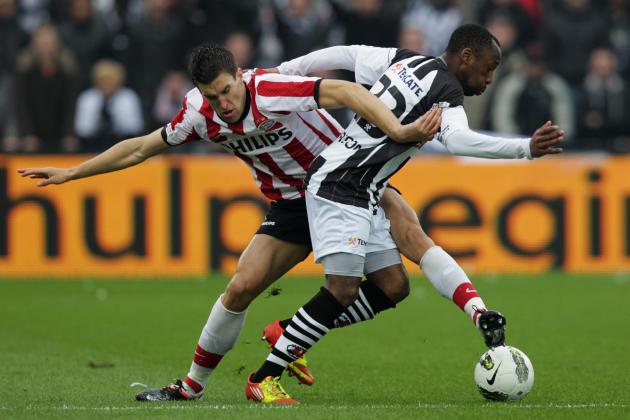 Dean Mouhtaropoulos/Getty Images
Potential midfield target Kenvin Strootman, the "New Roy Keane."
Very seldom can one sole player bring success to a club in the modern game (Carlos Tevez at West Ham in 2007 and Robin Van Persie at Arsenal this year are notable exceptions), however, there is undoubtedly great promise in the introduction of at least one new player to the United side.
While there has been much talk of replacements for aging players like Evra and Ferdinand, still the spotlight remains focused on the lack of depth in the centre of the park. Currently United's first-team squad boasts the names of Cleverley, Scholes, Fletcher, Anderson and Carrick. While Carrick's form has been scintillating of late, both Anderson and Cleverley have struggled all season long with injuries, and Fletcher has yet to give an exact date for his return from a chronic bowel disease. Scholes' presence has brought a strong resurgence to the club since his reintroduction in January, however, the player is far too old to be playing every game, and the manager has to be looking at opportunities to play his youngsters as much as he can.
While last summer, the hot-favourite looked to be Sniedjer, it seems like the name being touted now is Kevin Strootman, the "new Roy Keane." No matter if it is Strootman, Gaitan (who is usually found on the wing) or any other player, the strong capabilities of Sir Alex and his scouting team are sure to bring in a true talent—very seldom has the wizened gaffer ever gotten his transfer business wrong.
The advantages that a new signing will bring the squad will go beyond whatever talent and abilities the player possesses—often, a new signing bolsters morale in the club and can do wonders both on and off the field for everyone involved with the club.
Regardless of who ends up coming into Old Trafford this summer, it will be an important bit of business to contribute to United's ambitions to extend the trophy cabinet.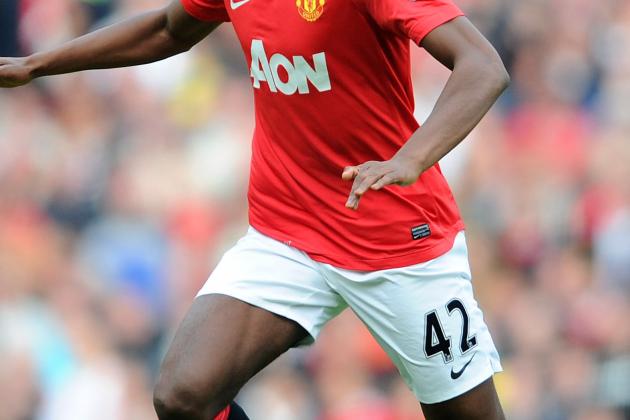 Michael Regan/Getty Images
Despite speculation surrounding his future, 19-year-old Paul Pogba has impressed in his recent Premier League appearances.
This year marked two high-profile failures for a club of United's stature. The first came in November with the shock 2-1 League Cup defeat by Crystal Palace, and the next was the culminating failure in Europe, which saw United bow out in both the Champions League and Europa League.
The League Cup has traditionally been a place for young players to make appearances for the first-team (Ezekiel Fryers, Larnell Cole are two such players). Unfortunately, the players given their chance failed to deliver, and following the defeat, Ferguson publicly apologized for his side's performance.
After the Red Devils were eliminated from the Europa League against Athletic Bilbao in March, Sir Alex cited defensive failings as the main cause for their elimination, and put some of the onus on himself saying, "I took too many chances giving young players a run-out in an attempt to speed up their development and perhaps I asked too much of them."
The last point most concerning to Sir Alex, is the drama surrounding the young French midfielder Paul Pogba. Still yet to have signed a new contract with United, Pogba looks also to be courting interest from Juventus in Italy.
Welbeck and Larnell Cole are also two contract rebels at the moment, and Sir Alex will not want Pogba to be a poor example of entitlement and youth integration. Ferguson will want to see his fledglings introduced to the squad on his terms, and not due to pressures from competing clubs with higher wage bills.
Next season will likely see a more revised approach by the United staff concerning the development of the youth in the team. Expect more experienced players making appearances in the Champion's League, and much more rotation in the League Cup.
As was evident early last summer, only those capable of making the cut in the youth ranks will do so at United. And those deemed no longer worthy of wearing the red, white and black, will ply their trade in a lower division. This will allow the best of the youngest to shine as well as grant further opportunities for those yet to show their abilities to Warren Joyce with the Reserves.
Ferguson proved his detractors wrong in the 90s when they said, "You'll never win anything with kids!" While those "kids" are far from it now some twenty years on, the manager will certainly be looking for the next bright young crop to be the heralds of United success, even after he has stepped down.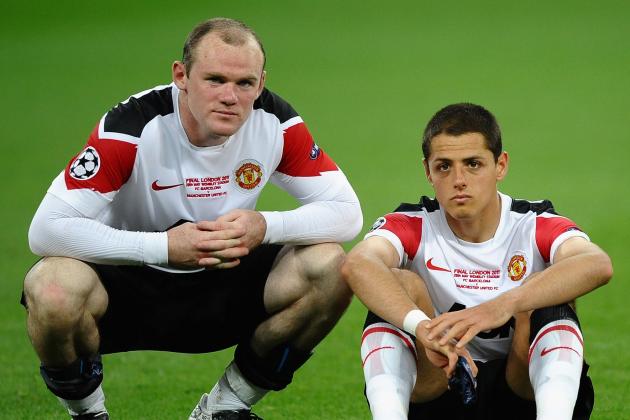 Laurence Griffiths/Getty Images
Wayne Rooney and Javier Hernandez are both solemn after last May's CL Final defeat.
One of the positives of United's supposed decline this season will be found next season with something of a clean slate. While (potentially) winning the league is no mean feat, relative to the club's success in the Champion's League and domestic cups in recent years, some will still consider the 2011-2012 season a major disappointment.
When United took on Barcelona last May at Wembley, it was heartbreaking for the club and its fans to be outplayed in another European Cup defeat. Regardless of the inarguable talent of Messi, Iniesta, Xavi and the like, it was bitter to return to Manchester empty-handed yet again.
What is advantageous to the club this year is that United have no heavy burden of expectation hanging over their heads in the same way; while there is still an expectation of success at every level for the club, it will be spurned on not by the triumphs or almost-triumphs of the previous season, but solely on a want and need to improve.
Much has been said of United being a "team in transition." This is of course false, teams are constantly evolving and changing, even under the same steady management as we've seen with Sir Alex Ferguson. Under his stern leadership, and with keen strategies concerning transfers, youth players and the United winning mentality, the 2012-2013 season could become the most successful yet.