6 Best Ways for San Francisco Giants Fans to Mock the Phillies at AT&T Park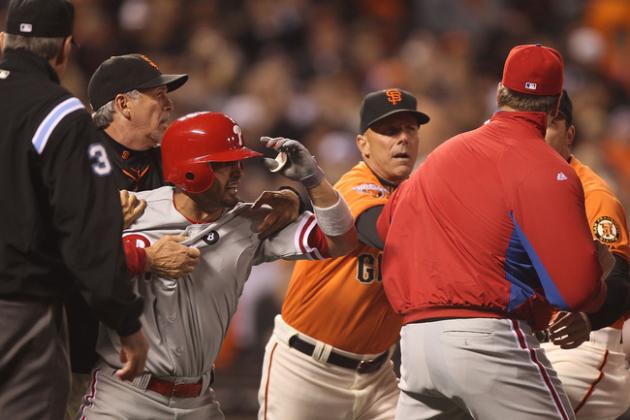 Let's leave the fighting to the players, shall we?
Few things electrify a stadium more than the presence of a rival ballclub. The stakes for success are higher, the media takes an extra bit of notice and out-of-town fans find their way into the seats.
Before heading any further down the path of how to sock it to the Phillies, it is imperative we distinguish the difference between mocking a team and fan-on-fan violence. It was less than a week ago that Bryan Stow's son threw out the first pitch at AT&T Park, and fans nationwide hope no one else ever has to suffer what that man and his family are going through.
Ribbing fans and players is all well and good, but know your limits.
On to the Phillies, then. While the Dodgers remain the Giants' archnemesis and the Diamondbacks are becoming an ever-more increasing threat, the Giants and the Phillies have a special type of bad blood between them. Ever since Brian Wilson struck out Ryan Howard looking to advance San Francisco to the World Series in 2010, revenge has been on Philadelphia's mind.
Last August, tempers flared in an on-field brawl that reminded fanbases on both sides that the matter was far from settled.
As the Giants open a three-game home stand against the Phillies tonight, local fans may be in need of some metaphorical ammo to keep the intensity high and the crowd charged. Here are six ways to mock the Phillies when they return to San Francisco this evening.
Begin Slideshow

»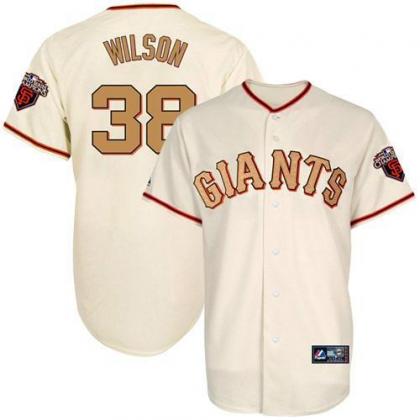 Maybe your Brian Wilson jersey isn't the best choice though...
We'll start with an easy one.
Remember in November of 2010 when you drained your bank account buying awesome garb to commemorate how the orange and black went the distance? Well, the Phillies series is the perfect time to bust out the goods when you head to the park.
If we flip the script and imagine the Phils had beaten the Giants in the NLCS (and eventually took home the crown), what could be more annoying than seeing a bunch of fans in gold-lettered jerseys with World Series patches? Not much, I'd imagine.
Don't limit yourself to jerseys and caps, though. Take that pennant you bought on Market St. during the parade and wave it high and proud between innings. Don your rally beards and panda hats—the more obnoxious the better.
And if you're the person who won the raffle for an authentic World Series ring, get yourself a security guard and sport that bling.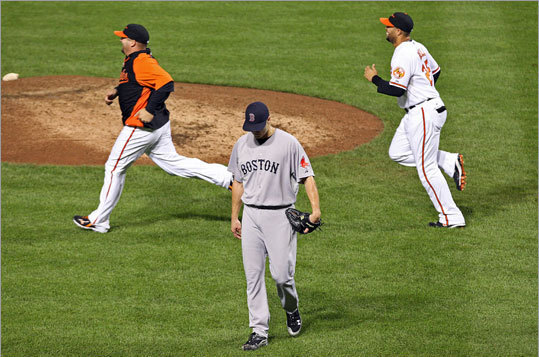 Jonathan Papelbon channels his inner Charlie Brown
San Francisco is no stranger to bad contracts. In fact, you might say we play host to the worst one of all time (past two games excluded). Still, that doesn't mean we can't gloat over the terrible overpay the Phillies made in inking Jonathan Papelbon to a four-year, $50 million deal this offseason.
Sure, Papelbon has had his highs, but the image of the former Red Sox closer freshest in baseball fans' minds is of him blowing his final save of the season. That save was to ensure the Sox would live to play at least one more time, pending the outcome of the Rays vs. Yankees game.
Also, it was against the not-so-great Baltimore Orioles.
In succession, a Chris Davis double, Nolan Reimold double and Robert Andino walk-off RBI ended a truly catastrophic Red Sox September. This is why, should the Philles be in a save situation over any of the next three nights, a bleacher chant of the names that haunted Papelbon during the fall seems overwhelmingly appropriate.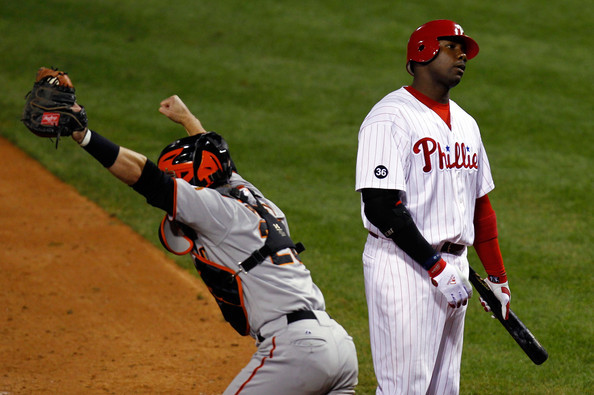 Sad Ryan Howard is sad
Injuries aren't funny.
Buster Posey reminded the fanbase of this fact last season. Now Brian Wilson has taken it upon himself to make sure we haven't forgotten (uh, we hadn't, Brian). That's why the suggestion here isn't to make fun of Ryan Howard for rupturing his Achilles last October; instead fans should simply rub in the fact that the Phillies are down one of their premier sluggers.
One way to instigate things is to innocently ask friends and family at the game where Ryan Howard is. Another option is to loudly say things like, "That was a nice strikeout for Cain, but I hope he can handle Howard." Playing ignorant works on the same nerves as killing one with kindness.
If you're seated anywhere near the visitor's dugout, simply cheering loudly for Ryan Howard every time the replacement first baseman makes a play or comes up to bat will also suffice.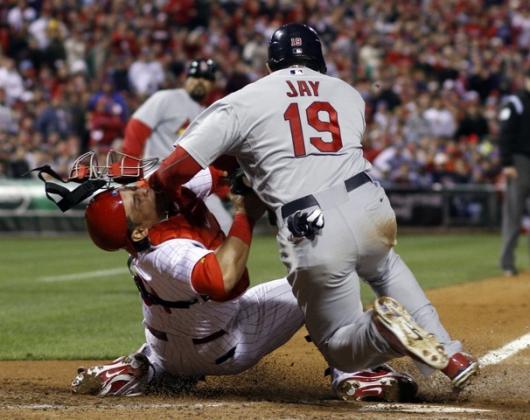 John Jay gives Carlos Ruiz some face time
This one supposes you know a St. Louis fan who: a) lives in the Bay Area and b) is willing to go to a game that doesn't directly involve his or her team. Also imperative is that said fan owns St. Louis Cardinal gear that will distinguish them as a patron of that team.
Should you be able to produce some form of the above, you will provide a potent punch to the pride of Philadelphia fans. Together, your teams represent the reason the Phillies missed the World Series for two consecutive seasons. In both cases, your teams were the underdogs and in both cases, the series ended with Ryan Howard looking pretty shabby.
Attempt to bribe your St. Louis patsy with garlic fries and Anchor Steam if they will do group chants admonishing the Phillies for their shortcomings.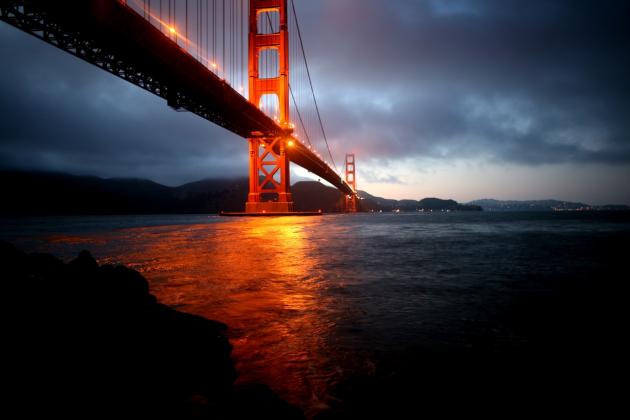 Not too hard to sell the beauty of a place like this
If you are seated near some Phillies fans, start a loud conversation about how amazing San Francisco is. Choice lines may include:
"Can you believe my ferry was ten minutes late?! I almost missed the mid-morning yoga workout at Google HQ!"
"I fell asleep in Golden Gate Park again. It was probably that hike up Mt. Tam that really tuckered me."
"Man, I swear it almost hit 40 degrees out last night. I had to bust out my long sleeves!"
Making fun of Philadelphia is cheap, but fake bashing your own hometown to the detriment of nearby out-of-towners is a totally clever way to raise a rival's blood pressure.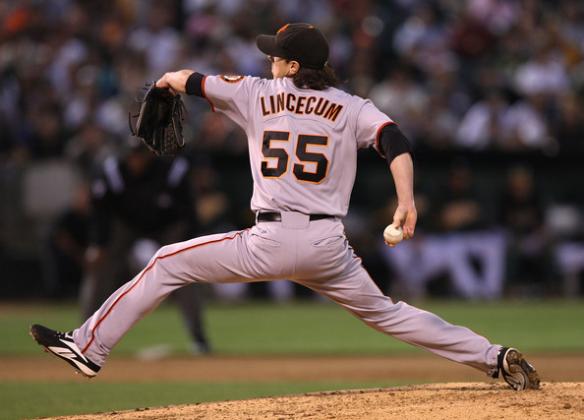 A lot rides on The Freak's shoulders tonight
Making fun and taking potshots is all well and good, but none of it really matters if the Giants get creamed.
Tonight's matchup of Roy Halladay against Tim Lincecum is a major table-setter for how the series will progress. Lincecum, as many will recall, beat Halladay in Game 1 of the 2010 NLCS (with two deep assists from former Giant Cody Ross aka Ssory Doc).
With two rather rocky starts behind him, Big Time Timmy Jim will need to reach deep to matchup with one of the National League's finest arms.
Remember, no one in the dugout is supposed to laugh if their team is losing. Likewise, your fan-baiting shenanigans will fall on deaf ears if the home team isn't riding the top of the scoreboard.
Thus, before you start antagonizing the folks in red and white, be sure to cheer on your team. After last night, I think we'll need it.
***
As a counterpoint, you can find some awesome Phillies fans over at the SB Nation blog The Good Phight.