2012 NFL Free Agency: Jaguars Sign Lee Evans and What It Means to Jacksonville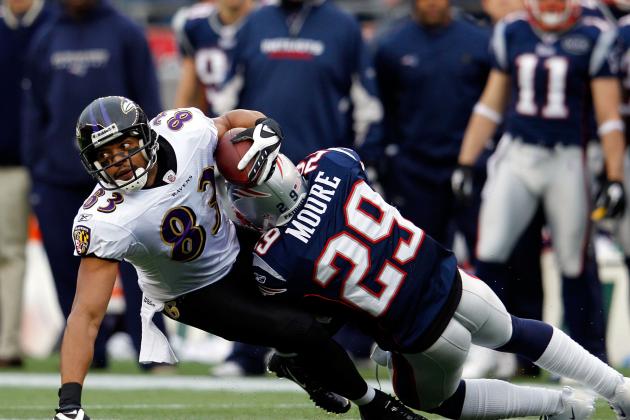 Rob Carr/Getty Images

Another body and more hope.
The Jacksonville Jaguars announced Monday that they would sign Lee Evans to a one-year deal with the team, adding another set of hands to the offense for 2012.
Evans had played in Baltimore last season and in Buffalo before that. He was drafted while Mike Mularkey was the head coach of the Bills.
Evans gives this team speed and experience. But his numbers have declined the past few years. And at 31 years old, he would be one of the more veteran players on this team.
Evans comes into camp with the team already having signed Laurent Robinson of Dallas and having Mike Thomas on the roster. Here is what his signing means to the team as they move forward.
Begin Slideshow

»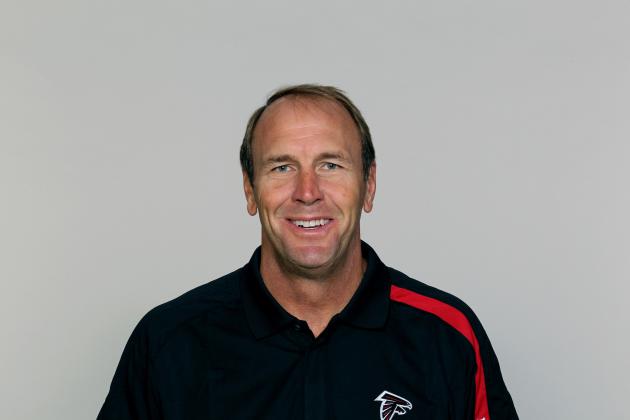 Handout/Getty Images

He was drafted while Mularkey was the head coach in Buffalo.
It's safe to assume some of the same language is the same, and he's familiar with the coaching staff somewhat.
Also, he would be someone that could come in and help younger receivers learn on the fly.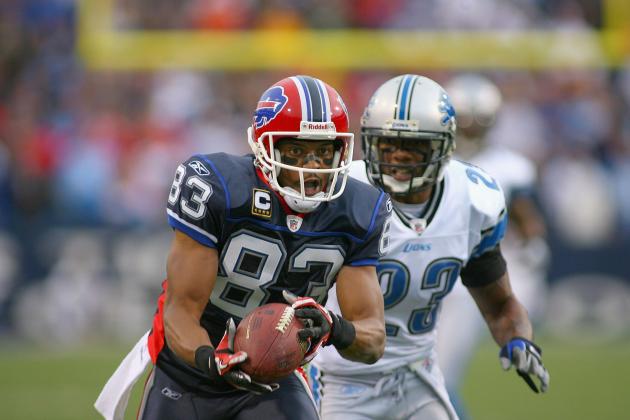 Rick Stewart/Getty Images

Since he only signed a one-year contract, there is really nothing for the Jaguars to lose.
If he comes into camp and lights it up, then he makes the roster. If not and he's not productive, then the Jaguars cut him, and they do not lose much.
This is a crapshoot of sorts, but the Jaguars need bodies to go along with Laurent Robinson and what they already have.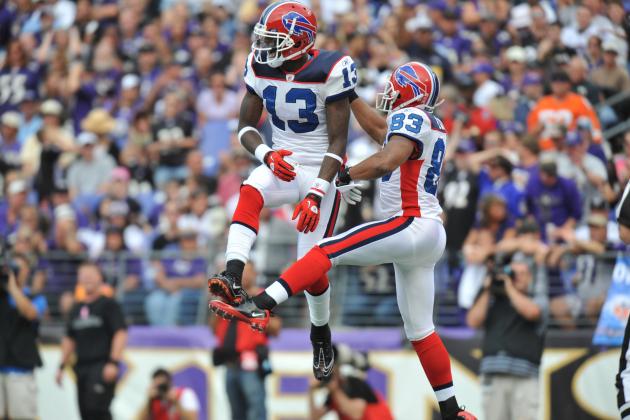 Larry French/Getty Images

Evans would be the deep threat on the team while Robinson and Mike Thomas would become possession- type receivers.
The Jaguars need deep speed. Matt Jones had it but could not make the cut. Jimmy Smith was the last real deep threat that did anything on this team.
I am not saying Evans will be another Smith, but with what the team has now, anything is better.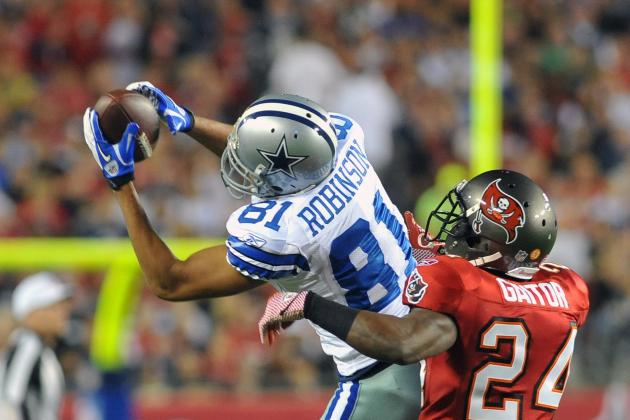 Al Messerschmidt/Getty Images

Evans and Robinson are a good start. If they draft another pass-catcher in the first round, then this team is truly committed to making major offensive changes.
It also means with two new faces in town for the new season, the team may also look to add a third in free agency and the draft.
Numbers in this case are a good thing.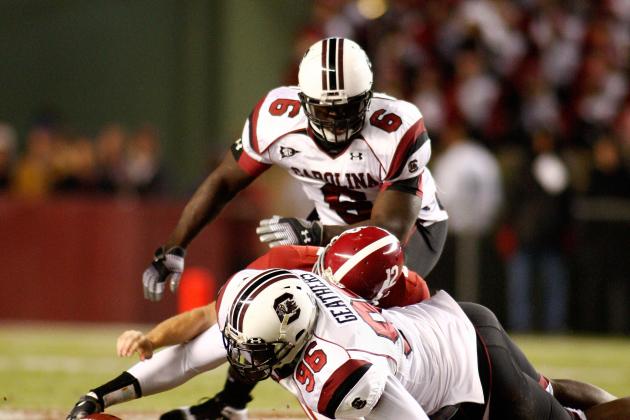 Mike Zarrilli/Getty Images

Finding a young pass-catcher is still the object of the draft, but now, it's not as emergent as it was. But they still need receivers.
Ironically, both Robinson and Evans played for Mularkey at some point. And while we thought maybe Harry Douglas would have come over the Jacksonville as well, it did not happen. There are still receivers out there who make sense for this team like Plaxico Burress.
But now, the Jaguars can take a defensive player with their first pick and brass can think in its own head that they are doing the right thing. While a Melvin Ingram of South Carolina or a Morris Claiborne of LSU are nice to have, they aren't scoring touchdowns.