Nico Rosberg Wins Chinese F1 GP, McLaren and Red Bull Still Teams to Beat
April 15, 2012

Mark Thompson/Getty Images
It will go down as one of the most exciting dry-weather Formula One races of the last decade.
It had everything—overtaking, wheel-to-wheel action, differing strategies, but most of all, great racing.
It was what F1 used to be about.
It even had the Mercedes Silver Arrow returning to the winner's circle for the first time in nearly half a century.
While Nico Rosberg delivered a very popular and well-deserved win, behind him McLaren maintained their narrow dominance over Red Bull.
The McLarens are faster in a straight line and are managing their tyres better, whereas Red Bull no longer have their massive cornering speed advantage.
While the top two teams maintain a clear advantage over the other teams for now, today belonged solely to Rosberg.
No matter what Jenson Button says, he didn't have a chance of securing a victory today—even if he hadn't had the botched pit stop.
Button lost six seconds in the stop, but even if it had been a perfect stop, he would have come out about 15 seconds behind and would have then needed to take roughly a second per lap out of Rosberg to win.
At no point during the weekend did the McLarens look like being able to do that, other than after Rosberg had eased off over the last few laps.
Lewis Hamilton also claimed that he would have had a chance at a victory had he not had the penalty for changing his gearbox.
Michael Schumacher thought he was in with a chance until his team forgot to do up the wheelnut on his front right wheel—to his credit, he was very relaxed about the mistake, but it was an opportunity for a good finish lost.
Rosberg, however, needed no excuses.
Going into the Chinese GP, Rosberg was apparently the most overtaken man from the previous two races, but not today.
He drove a flawless race, dropping places only briefly following pit stops and looking to be in absolute control of the race.
The Mercedes has finally delivered race pace similar to what they have been showing in qualifying. They also got control of the tyre wear problems that have plagued the team during the first couple of races.
Rosberg had a two-stop race, with his last stop on lap 33, delivering 23 laps on his last set of tyres. Not a bad effort in the context of this race, where the next three finishers did three-stop races.
Elsewhere, Hamilton and Mark Webber continued their consistent starts to the season, again securing third and fourth positions, respectively, as they have for every other race this year.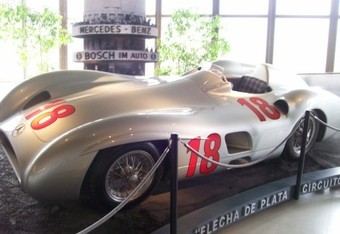 Webber provided one of the highlights of the day, hitting a kerb and sending his RB8 airborne for a short distance before gravity eventually reasserted itself.
Sebastian Vettel performed valiantly, eventually scoring fifth after starting from the 11th spot on the grid. He did get as high as second, but as he last stopped on lap 30 his tyres lost all performance with six laps to go.
And so the circus heads to the controversial Bahrain GP next weekend. With the limited interval, it's unlikely that any major changes will be delivered.
The question will be whether Mercedes can deliver another good result on a different track, or whether the Shanghai circuit was just one that really suited them.
The season just got even more interesting.