Charles Barkley Worried NBA Might Rig Draft Lottery for Brooklyn Nets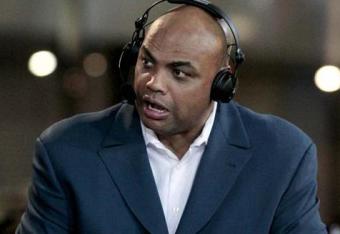 Photo Credit: USA Today

Charles Barkley has a way of opening his mouth and letting controversial thoughts leak pleasantly out into the ether. Well, he opened his mouth again.
The TNT analyst has some thoughts on the upcoming NBA draft, the lottery and whether we should be hesitant to consider the process legitimate.
Barkley was on ESPN 1000 in Chicago recently and has some very interesting things to say about the draft.
I've got to tell you something, I'm really concerned about the number one pick in the draft this year. Well, number one, I think Michael would take Anthony Davis or I'd kill him (laughs). I can't say this, but I'm going to be watching the draft lottery very closely because I don't want no shenanigans.
That, of course, begs the question on what this basketball legend means by shenanigans. Here is what he had to say about possible lottery tomfoolery.
Jeff Gross/Getty Images

I'm going to be very leery if Anthony Davis ends up in Brooklyn. You know, I'm going to be very leery because I know the NBA has a lot riding on that new arena, especially if Deron Williams leaves New Jersey. They didn't get Dwight Howard. I'm going to be very leery if New Jersey gets that number one pick.
Oh, come on now.
That might be what you are thinking as you sit wide-eyed in front of your computer, but there is reason to be skeptical with such a tenuous history.
The Victory Formation does a great job of catching us up on some of the highs and lows regarding the NBA lottery.
For one, the initial process was done with the use of envelopes, and many cried foul when the NY Knicks won the inaugural lottery, taking Patrick Ewing No. 1 overall.
Is the NBA Lottery rigged?
Later, the league would switch to a weighted system, but still there was reason for fans to cry foul. The Orlando Magic, a new franchise, won the lottery two years in a row, despite having the least likely chance to do so in the 1993 lottery.
I will go so far as to say, I am listening Chuck.
I consider myself a bit of a skeptic when it comes to things that go bump in the night, but I am not without my doubts.
I have to admit, I have a new interest in the 2012 lottery, and will enjoy the flames of controversy that will spring up if the Brooklyn Nets do indeed get the unlikely victory of a No. 1 overall pick.
This article is
What is the duplicate article?
Why is this article offensive?
Where is this article plagiarized from?
Why is this article poorly edited?