New York Mets: Grading Each Member of the Starting Lineup After Week 1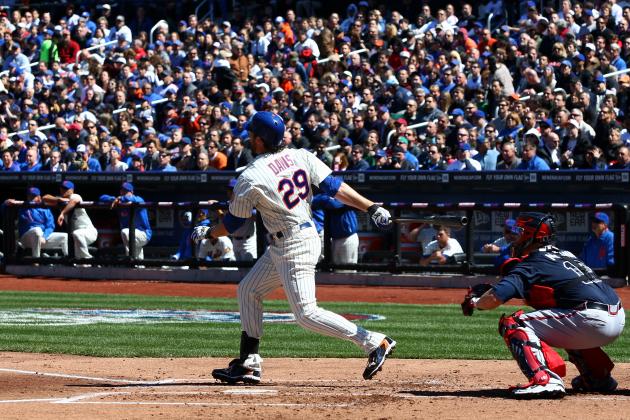 Chris Chambers/Getty Images
Ike Davis has started the season with a surprising cold streak. What will his grade be?
We're one week removed from Opening Day in the MLB, and we've seen our fair share of surprises. The Yankees and Red Sox started their seasons by getting swept, while the Mets found themselves at 3-0 after the opening series versus Atlanta. New York hosted Washington for a three game set after the sweep, dropping the last two after winning the first game.
Now the Mets sit at 4-2, still in first place in the NL East, something fans weren't expecting to see at all this year. Some men on the roster have done nothing but wonders, while others left much to be desired.
Let's take a look at the Amazins, player by player.
Begin Slideshow

»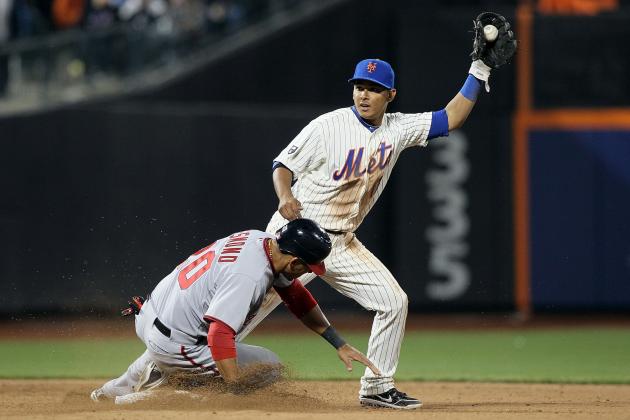 Jim McIsaac/Getty Images

The Skinny:
After spending most of his major league career as a backup second baseman, Tejada was thrown into the starting shortstop role with the departure of Jose Reyes to Miami during the offseason.
There were questions about how well he'd step up to the plate to replace the reigning NL batting champ. He didn't start spring training off on the right foot, arriving late to camp because of visa issues, much to the chagrin of skipper Terry Collins.
How He's Done:
We couldn't really ask for much more than we've gotten from Ruby so far. Not only has the kid had to deal with now being the starter at short, the injury to Andres Torres flung him into the leadoff batter role as well.
He's getting on base, and with some flair—he's got four doubles through six games. He's got speed, and he's waiting for the green light to swipe some bags, something the Mets aren't pushing yet. The team has one stolen base attempt, with Daniel Murphy getting tagged out in his effort.
Notable Stats: .333 BA, 2 RBI, 4 doubles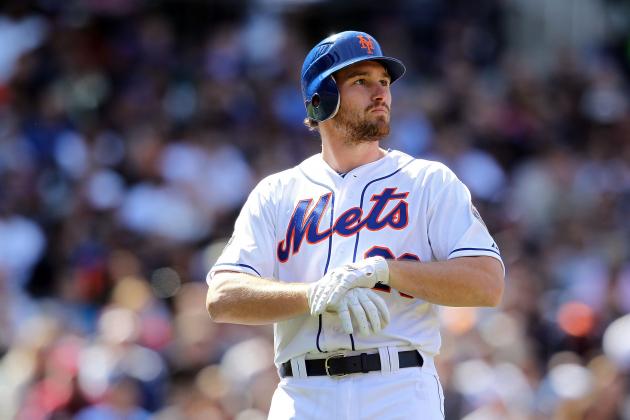 Nick Laham/Getty Images

The Skinny:
We knew Murph had the power with a bat in his hands, but the question mark was his glove work after several seasons of shotty D.
How He's Done:
As expected, Murphy has come alive with the bat, driving in three of the Mets 18 RBI this season, the most important one being a walk-off single against Washington in the ninth.
Also as expected, the glove needs work. After showing signs of improvement, Murphy reverted to his old ways over the two game skid. While it would be nice to see him smack a ball over the wall soon, it's more important for him to work on fielding basics.
Notable Stats: .320 BA, 3 RBI, 3 doubles, 1 error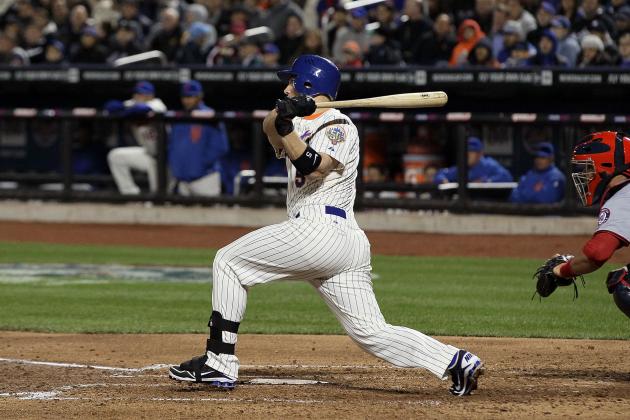 Jim McIsaac/Getty Images

The Skinny:
Seen as the team captain by fans, Wright was expected to serve as a leader to a squad of relatively young, hungry players. Wright is the longest tenured Met in the batting order, and the 29-year-old needed to serve as a veteran figure in the locker room.
How He's Done:
Wright started the season on the right track, serving as the offensive spark in the team's early contests. Leading the team in RBI, Wright got the Mets in the right direction with their 4-0 start.
After suffering a broken pinkie finger put him out of competition for the last two games, the squad started losing. His status will be unknown until Friday when the Mets head to Philadelphia to play the Phillies, but here's hoping Wright will be suited up to get the team back on track.
Notable Stats: .583 BA, 1 HR, 4 RBI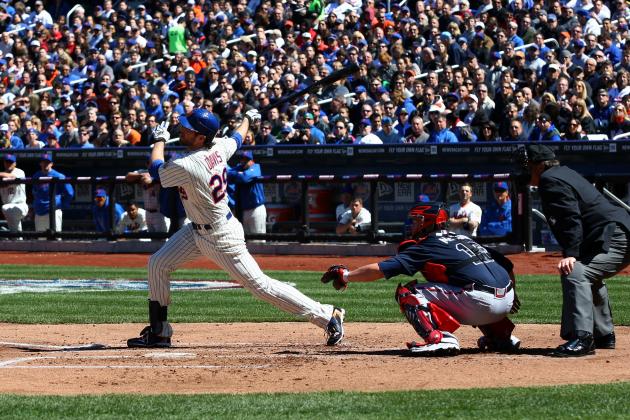 Chris Chambers/Getty Images

The Skinny:
Seen as one of the Mets' few offensive weapons, Davis was expected to come back with a vengeance in 2012 after missing most of 2011 with ankle issues from a collision with David Wright.
How He's Done:
After finishing spring training on fire, Davis became as cold as ice since the games started counting. He began the season an abysmal 0-for-18 until finally collecting a single in Wednesday's contest.
He showed off his glove on Wednesday, making two reaching grabs in foul territory, but the lack of hits concerns the fans more than the spectacular defense impresses. I hope Ike finds his rhythm in Philly; the last thing we need is a slump as long as Jason Bay's.
Notable Stats: .050 BA, 9 strikeouts, 1.000 fielding percentage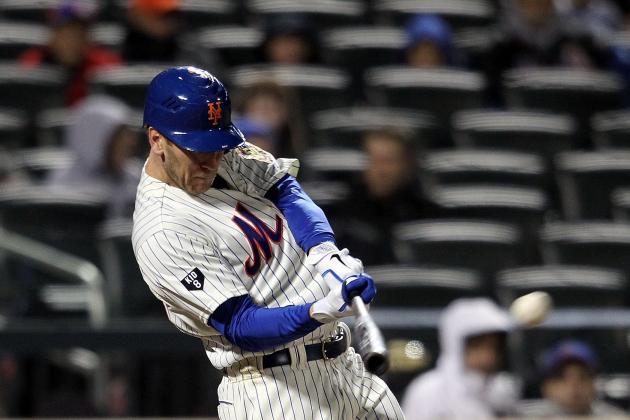 Nick Laham/Getty Images

The Skinny:
Two nightmarish years in New York has prompted the boo birds to haunt Jason Bay at Citi Field. We were hoping for something, anything, to come together for this man to make that contract seem somewhat worth it.
How He's Done:
Bay was showered with boos during the Mets opening day ceremonies, a sign of things to come. His two-year-long skid is continuing, prompting more jeers from the stands. In order from him to turn things are for the first time in a Mets uni, he'll need a stroke of confidence that he can't get with the fans screaming down his neck.
It also doesn't help matters when the guy behind home plate is calling a strike zone the size of Queens, but I digress. It's only been a week, but Bay looks to be heading for another long year.
Notable Stats: .158 BA, 1 RBI, 8 strikeouts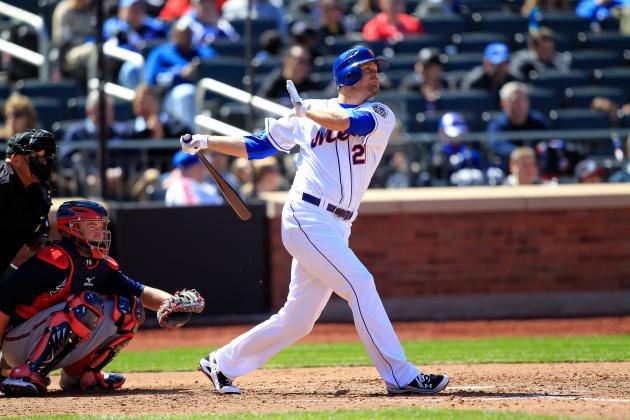 Chris Trotman/Getty Images

The Skinny:
Like Murphy, Duda is a guy with a powerful stick and a troubled glove. His slow speed makes him a liability in the outfield more than an asset, but he's got to be stuck somewhere. His high strikeout rate has also raised some red flags.
How He's Done:
We've certainly seen the bat at work. When Duda wasn't whiffing at strike three, he put some muscle in his hits, hitting a team-leading two home runs. Unfortunately, he's only had one other hit on top of his homers.
Strikeouts are still a problem for the 26-year-old, fanning seven times. Also returning is his defensive issues, as he already has an error charged to him.
Notable Stats: .136 BA, 2 HR, 7 strikeouts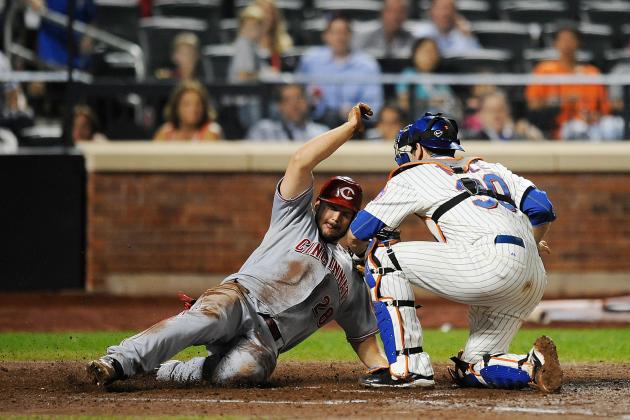 Patrick McDermott/Getty Images

The Skinny:
There was really nothing to write home about Thole. He's was an all right catcher with an all right bat. Nothing much was expected about him heading into 2012.
How He's Done:
Thole has been a quiet surprise this season in the batter's box, with the second highest batting average on the team among non-pitchers, only behind Wright. He hasn't gone down on strikes yet, making his at-bats count.
The downside to Thole has been his catching skills, letting several balls get by him on Wednesday's loss. If his bat remains hot and he can get the mitt on the ball, Thole could emerge as a quiet hero on this team.
Notable Stats: .429 BA, 2 doubles, 0 strikeouts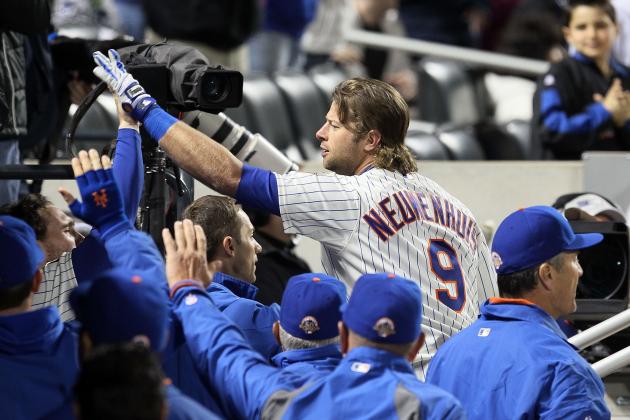 Jim McIsaac/Getty Images

The Skinny:
Nieuwenhuis was expected to be in the minors for the season after being drafted in 2008. After center fielder Andres Torres got injured the first game of the season, Captain Kirk was called up to serve as a fill-in.
How He's Done:
For his first time in the big leagues, Nieuwenhuis has handled himself pretty well. He got his first major league hit in his debut, and topped that with his first home run in his second start. With Torres' health a question mark, Nieuwenhuis might have an opportunity to make a name for himself in his rookie campaign.
Notable Stats: .250 BA, 1 HR, 2 RBI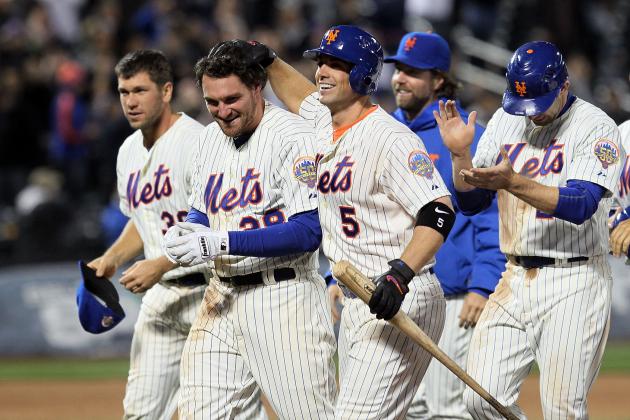 Jim McIsaac/Getty Images

The mostly home grown squad the Mets have fielded this season has been a pleasant surprise. Nobody expected this team to stand a chance, let alone be in first in the NL East.
Yeah, yeah, it's only six games and a lead in the division means nothing—but the way this team has played makes the future look bright in Queens.