Fantasy Football 2012: Matt Forte and 4 Other Dual Threats You Can't Pass Up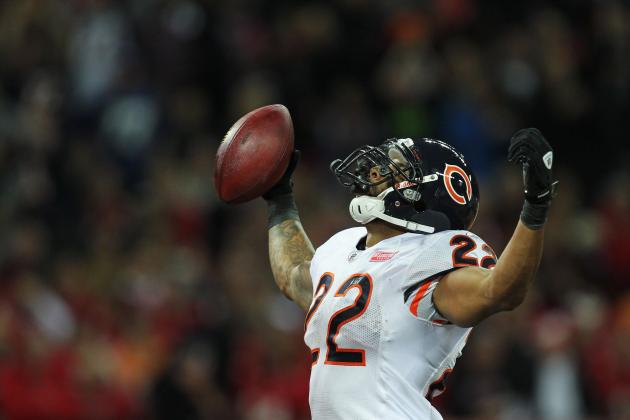 Streeter Lecka/Getty Images

If you are a true fantasy football player, then you are already preparing for the 2012 season. Let me tell you that Matt Forte and four other players are can't-miss dual threats.
A dual-threat player is the most dangerous type in fantasy football. Having a running back who can run and catch for plenty of yards or a quarterback who can throw and run for touchdowns is special.
Drafting one of these dual-threat studs is going to take your fantasy team to the next level in 2012.
Begin Slideshow

»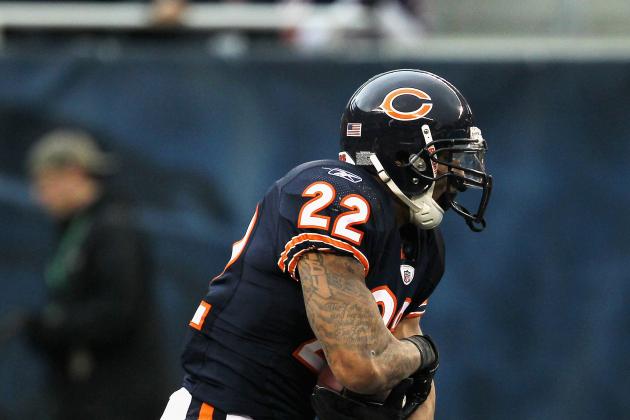 Jonathan Daniel/Getty Images

When you think of the top dual-threat players in the league, the name Matt Forte comes to your mind.
In 2012, Forte is going to be a No. 1 fantasy running back because of his ability to run and catch the ball. Last year Forte missed four games and still had close to 1,500 yards total. He was one of the top receiving running backs in the league, catching 52 passes on 76 targets.
Assuming everything gets worked out with his contract situation, Forte is going to be better this season. Some people may think that the addition of a legit wide receiver in Brandon Marshall will take away some looks from Forte. I see this as a blessing for Forte. Defenses are going to have to focus on Marshall and that will give Forte more space to work with.
Prediction: 1,200 yards rushing, 75 receptions, 700 receiving yards and eight touchdowns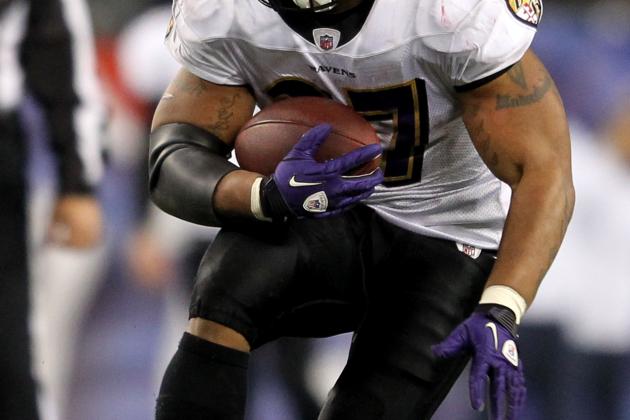 Jim Rogash/Getty Images

In PPR fantasy football leagues, Ray Rice is the best player and there is no way you can pass him up.
Rice dominated in 2011, where he had a total 2,068 yards and 15 touchdowns. What is even a more ridiculous stat is that Rice had 76 receptions to go along with 291 carries.
In 2012, there is a good chance that Rice will be the No. 1 draft pick in many fantasy leagues. In 2011, he had at least 100 total yards in 10 games.
What makes Rice so dangerous in fantasy football is that he is guaranteed at least 20-30 touches a game and he always produces. The Baltimore Ravens offense is all about Rice. They are either letting him run it or quarterback Joe Flacco is looking his way. Rice led the Ravens in receptions last year with 76, while he was targeted 104 times.
Prediction: 1,300 rushing yards, 70 receptions, 750 yards receiving, 12 touchdowns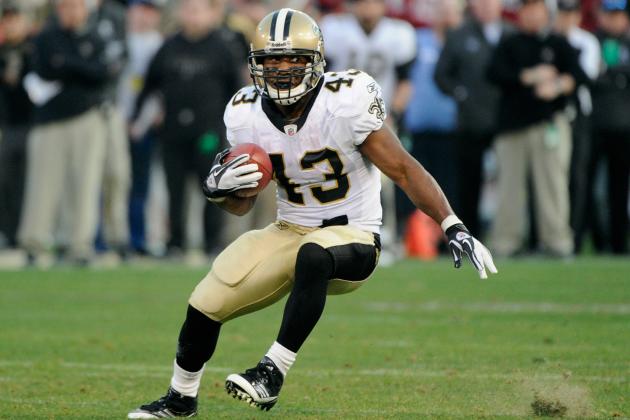 Thearon W. Henderson/Getty Images

One of the biggest surprises in 2011, Darren Sproles is now one of the best dual threats in the NFL.
Some people may be afraid to start Sproles every week because of his lack of touches. Last season he only had 173 total touches. Sproles took advantage of his limited opportunities though.
Sproles managed to rack up over 1,300 total yards. He led all running backs in the league with 86 receptions and 111 targets.
Looking forward to the 2012 season, Sproles is going to be one of the top No. 2 running backs. I know the Saints have a crowded backfield with Mark Ingram and Pierre Thomas, but the Saints are not much of a running team. Sproles is their most versatile running back and is going to see the field a lot more this year.
It also doesn't hurt when you have a quarterback like Drew Brees throwing to you.
Prediction: 1,500 total yards, 90 receptions and 10 touchdowns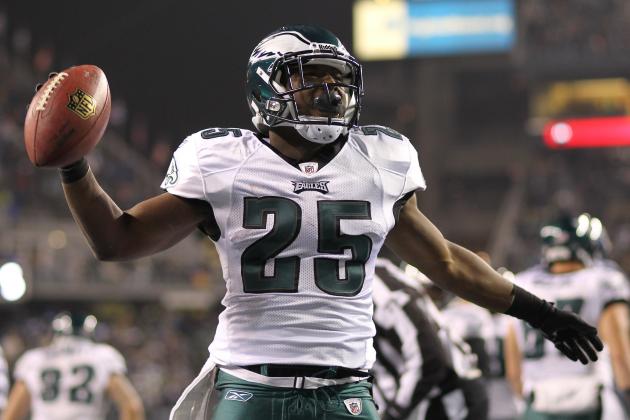 Otto Greule Jr/Getty Images

Last year's touchdown-scoring champion, LeSean McCoy, has officially placed himself in the conversation for being a top-three fantasy draft pick.
McCoy blew every fantasy owner away, scoring 20 touchdowns. Last year was a down year for the Philadelphia Eagles, but McCoy managed to still do amazing.
The one downside in McCoy's game in 2011 was that his amount of receptions decreased. His receptions dropped from 78 in 2010 to 48 in 2011. In 2012, McCoy's reception production will drastically increase.
The Eagles have one of the most explosive offenses in the NFL and they are going to be a playoff team in 2012 thanks to McCoy.
By the end of the 2012 season, McCoy will be the best running back in the league.
Prediction: 1,500 rushing yards, 70 receptions, 700 receiving yards and 20 touchdowns
Ronald Martinez/Getty Images

Cam Newton was last year's ultimate fantasy sleeper. In this year's fantasy drafts, Newton will be one of the first five quarterbacks drafted.
Newton was what Michael Vick was suppose to be last year. The combination of his size, strength and speed makes him so hard to stop.
He threw for over 4,000 yards and 21 touchdowns, while rushing for 14 touchdowns. Having a dual-threat weapon like Newton at quarterback can make your fantasy team unstoppable.
Most of the time the Carolina Panthers are in the red zone, chances are Newton is going to get you fantasy points whether he throws for a touchdown or dives over a pile.
Entering his second season, things are only going to get easier for Newton. Within the next couple years, Newton is going to be the best fantasy football player in the league.
Prediction: 4,000 passing yards, 30 passing touchdowns, 600 rushing yards and 12 rushing touchdowns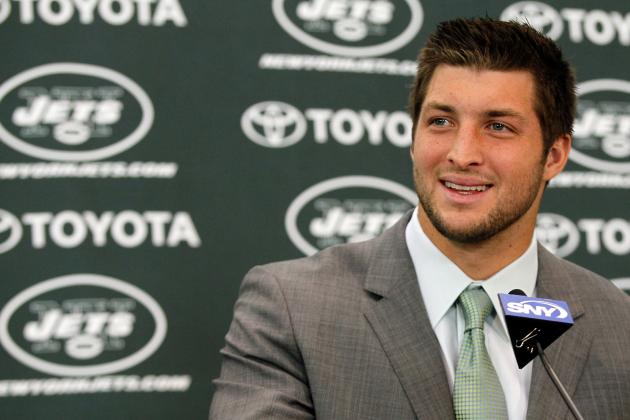 Mike Stobe/Getty Images

As Will Ferrell once said, "you're not gonna not get Randy Jackson's autograph." The same goes for the New York Jets when they traded for Tebow. You're not gonna not start Tebow. The Jets are paying him way too much money to be a backup.
The Mark Sanchez experiment is over in New York.
As bad as Tebow's stat line looks, he is actually a solid fantasy football player. Tebow only started 11 games and had 18 total touchdowns, while running for 660 yards.
If Tebow is named the Jets starter Week 1, I expect him to have 2,500 passing yards, 900 yards rushing and 25 total touchdowns.
Bush finally showed us last year what all of us fantasy players have been waiting for.
He finished off the 2011 season with four straight games with at least 100 yards rushing. In one of those games, he ran for more than 200 yards.
We all know Bush has all the talent in the world. He is one of the fastest and most athletic players in the NFL. Bush has finally found a team he is comfortable with in the Miami Dolphins and I expect him to have a big year.
A total of 1,800 yards and 10 touchdowns is not out of the question for him.