New York Mets: Ya Gotta Believe, 5 Reasons Why NY Will Make the Playoffs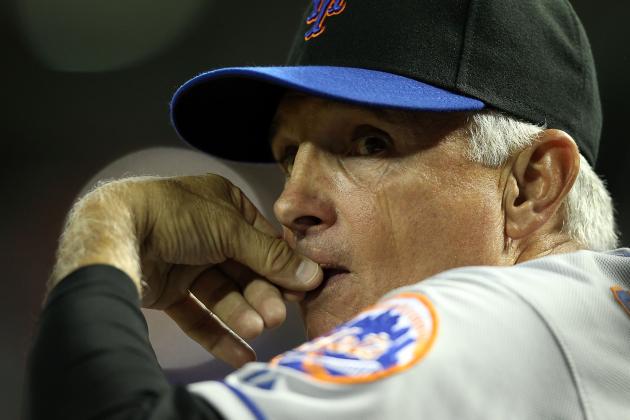 Christian Petersen/Getty Images

With the Mets' opening series sweep over the Atlanta Braves, much of the negative perception surrounding them (mainly from their own fanbase) has turned into somewhat cautious optimism. Suddenly, a team deemed as consensus cellar dwellers has become a team that can compete. With three outstanding pitching performances and a few displays of offensive ability, the Mets are no longer the butt of a bad joke.
Here are five reasons why this opening weekend is a good sign of what's to come this year for the Amazins.
Begin Slideshow

»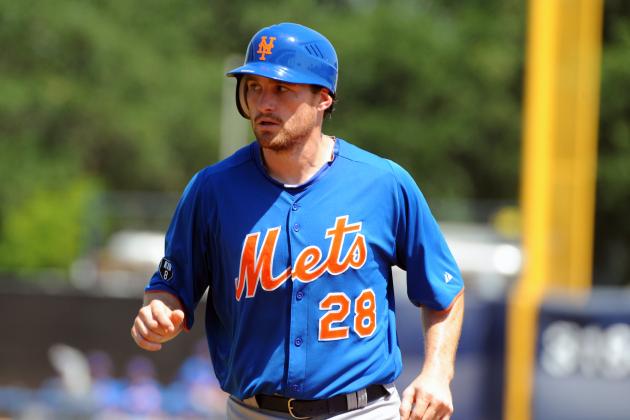 Al Messerschmidt/Getty Images

Coming into the year, not too many people saw the Mets as more than a 70-win team. Fortunately, none of those people played or worked for the New York Mets. Since sporting their "Underdog" superhero shirts in spring training, this team has competed with the mentality that they can, will and are expected to win.
While practicing down in Florida, Daniel Murphy openly stated that he believed this was an 85-win team (the average number of wins a second wild-card team would need this year), while David Wright noted that they were a young group who needed to use their superior energy to take other teams by surprise.
While this team might not be fielding the most talent, they know the key to success is coming together and playing inspired baseball.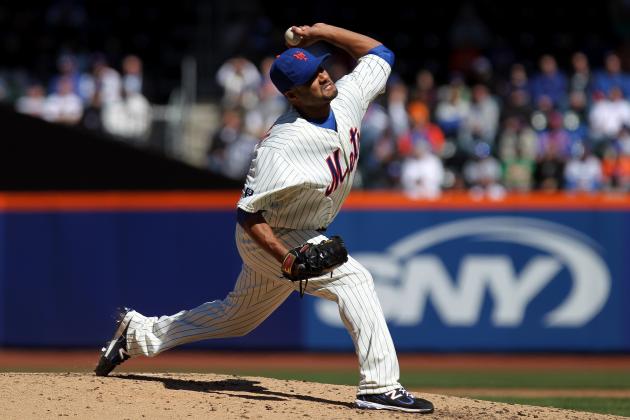 Nick Laham/Getty Images

A lot of people might look at the Mets from last year and say that they are worse on paper. It's hard to disagree. Jose Reyes, Carlos Beltran and K-Rod are gone. You could also say that they didn't add too many players. Again, hard to disagree, especially since they slashed payroll by almost $50 million dollars. However, what they didn't add to the roster they made up for in progression and injury recovery.
The recovery of players like David Wright, Ike Davis and Johan Santana are undeniably crucial for the Mets, who now have power up and down their lineup and a legitimate ace in their rotation. Wright was injured almost all of last summer, and finally came back in late July when the Mets had dropped to about nine games out of a wild-card spot. Staying healthy is going to be a real key for this team as it will allow them to have some depth off the bench.
The Mets' bullpen managed to get through three games this weekend allowing only one run, a meaningless solo shot in the eighth inning by Brian McCann. The main focus this winter was to get some depth out for the relievers, and GM Sandy Alderson did just that, signing John Rauch and Frank Francisco while trading for Ramon Ramirez.
Francisco has saved a club record three games to start the season, while Bobby Parnell and Tim Byrdak have one shutout inning a piece. John Rauch has also pitched two scoreless innings of his own. Parnell struggled much of last year, but came back to throw 12.1 scoreless innings in spring training. If these guys stay consistent, their starting pitchers should feel that any lead they hand them is safe.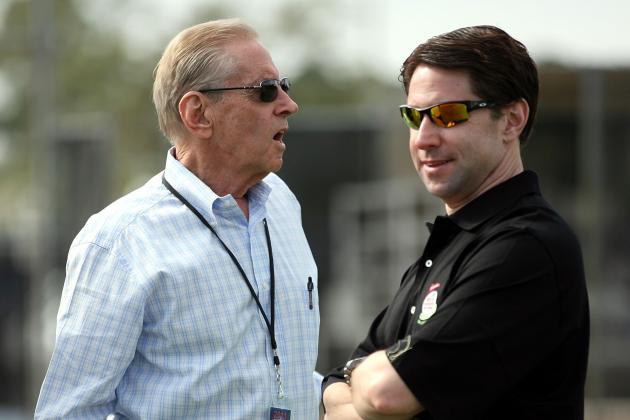 Marc Serota/Getty Images

Despite playing above expectations, last year was marred by drama. Whether it was the Madoff accusations, the owners publicly stating that their team was cursed or the trade possibilities of K-Rod, Beltran and Reyes, there were always questions that had to be answered. Now that those players are gone, the Madoff situation is settled and those magazine comments have slowly faded into the history books, the one and only focus is baseball.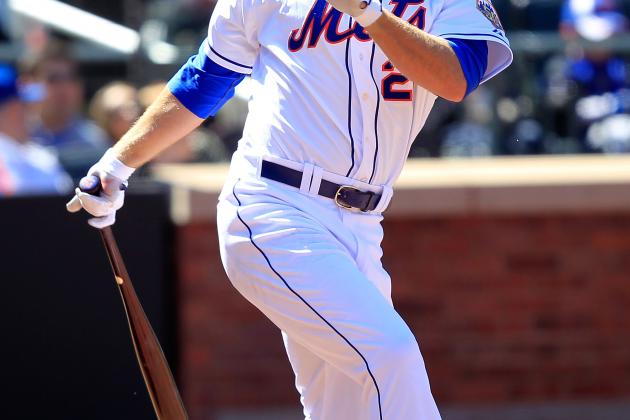 Chris Trotman/Getty Images

In case you didn't understand the title of the slide, it is a reference to the name that the Citi Field faithful have given to their beloved shy guy power hitter, Lucas Duda. Duda, who has slowly made his way up from prospect to legit power threat, is being predicted by some to have 30-plus home runs this year.
He is a patient hitter and has probably the most raw power out of any player on this team. He provides Jason Bay some protection hitting sixth in the lineup, and makes it hard for bullpens to use just one lefty pitcher in close, late-game situations.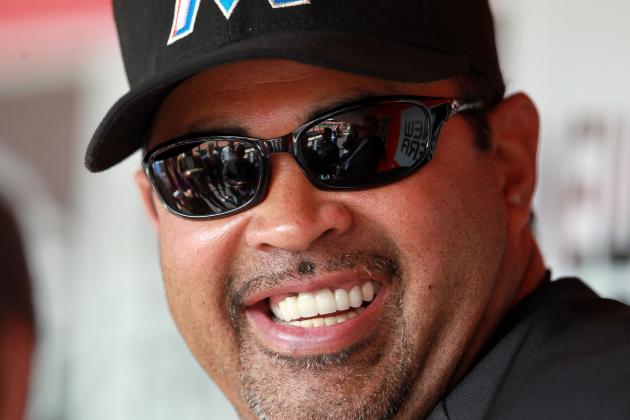 Andy Lyons/Getty Images

The talk of the NL East coming into this season was which of the four teams competing for the division would be able to claw their way to the top as the Mets watched from the very bottom trying stave off an 100-loss season. Sure, the Phillies pitching, the Marlins increased payroll and Nationals' sparkling prospects are sure things to be excited about.
But when you look a lot closer at these teams, there are definitely some issues. For one thing, the Phillies' lineup has taken some serious hits with injuries to players like Ryan Howard and Chase Utley. They also lost Raul Ibanez and Roy Oswalt, so they will probably drop off from their 102-win season a year ago. The Marlins are playing on thin ice, with a manager that seems to have no filter, a shortstop who is injury prone a third baseman that needs to have his way and a fanbase that could quickly give up on a team if it struggles. The Nationals have a lot of good pieces, especially in the bullpen, but they have a weak back end of the rotation. This team could surprise, but they are probably still two years away from competing for the division.
The Braves are the team to beat in my opinion, and the Mets did so three times this weekend. If their offense is as stagnant as we saw at Citi Field, it could be an interesting year in the NL East.