UFC 145: Why Jones vs. Evans Won't Live Up to the Hype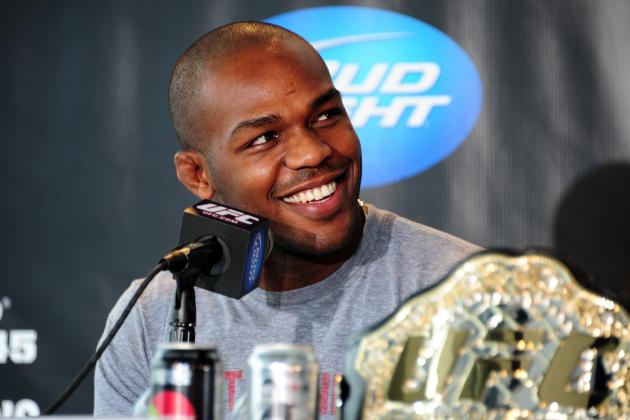 Scott Cunningham/Getty Images

Prepare to be...disappointed.
UFC fans have been anxiously awaiting the main event at UFC 145 for months, and for good reason.
The fighters hate each other (allegedly..we'll get to that later).
They're sensational athletes.
They're former training partners.
They've been talking trash for months.
But all of this, I'm afraid, won't save the bout from mediocrity. As much as I hate to say it, Jones vs. Evans has the potential to be an absolute snooze fest of a title fight.
Start the slideshow to see why.
Begin Slideshow

»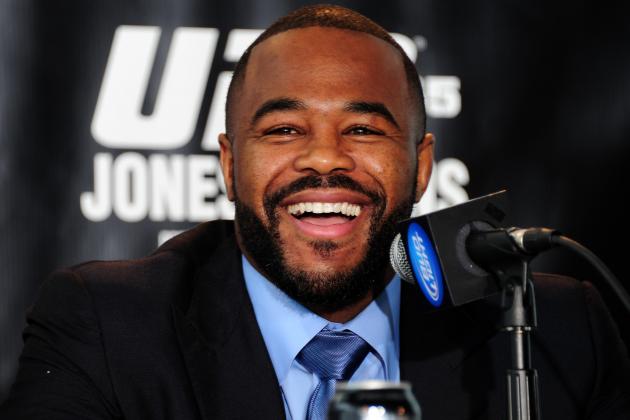 Scott Cunningham/Getty Images

In this writer's eyes, the trash talk leading up to the main event on April 21 has just been for show.
There have been times when fighters seem to genuinely hate each other (Mir/Lesnar), and this just doesn't strike me in the same way.
Listening to Jones and Evans in interviews, the back in forth is always the same.
If you haven't caught any of it yet, here is an example of the smack talk:
Rashad: He's not real, man, I can see right through him. I'm going to expose him.
Jones: Yeah we'll see. Just wait until April 21 and we'll see who gets exposed.
Wow, I bet they're going to rip each other's throats out talking like that!
It's pretty obvious that the animosity is mostly fabricated to sell some pay-per-views, and this is the first warning sign that we might be in for a lackluster championship bout.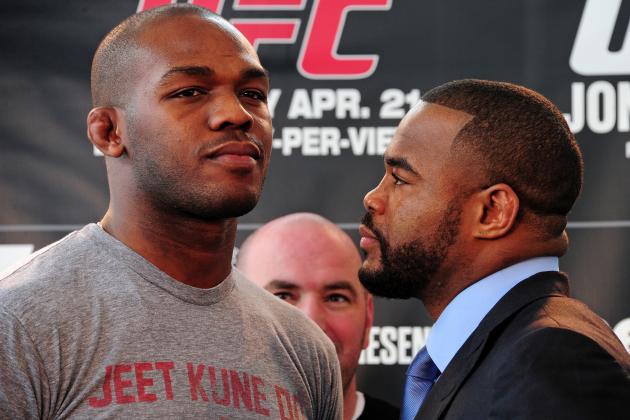 Scott Cunningham/Getty Images

I'll give you this: Rashad's split from Greg Jackson's camp was ugly and seemed unfair at the time.
That said, I don't think Evans is truly holding a grudge like he and the media are trying to make it seem. Since leaving, Evans has only improved as a fighter, and he's looked phenomenal in his recent bouts. He's said it himself, changing camps was a great decision.
Evans and Jones were close training partners at Greg Jackson's, and the bond forged through hours of hard work on the mat isn't just going to dissolve completely because of something like this.
Deep down, I think Evans and Jones are still friends who respect each other. The mild trash talk is one indicator, and their fight will expose this truth even further.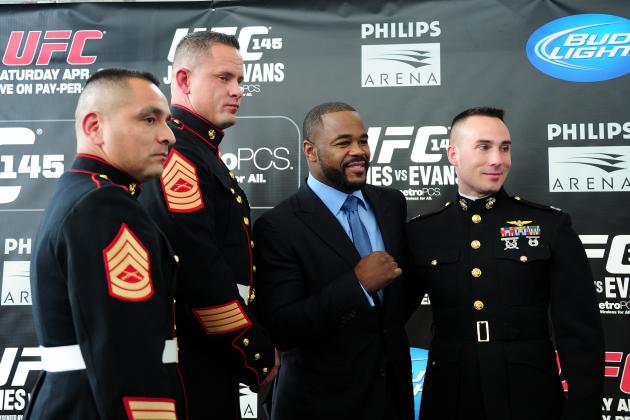 Scott Cunningham/Getty Images

Rashad Evans and Jon Jones respect each other, regardless of what they are saying leading up to the fight.
It is impossible to deny the tools each fighter brings to the table, and this will play heavily into their title affair.
Rashad can shut out the lights at any time with kicks, punches or brutal ground and pound.
Jones can ragdoll opponents into submission or make them look absolutely silly standing.
We know that, other fighters know that, and you better believe Evans and Jones know that.
These guys are smart, and they're cautious of each other's weapons. This will lead to them being a little less aggressive than usual in fear of getting caught or taken down.
Read that last sentence again.
Yeah, that's not what I want either.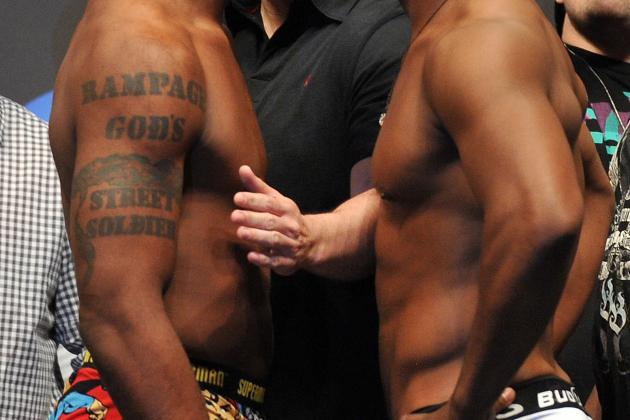 Jon Kopaloff/Getty Images

Let's jump into my time machine and go back to UFC 114.
Rashad Evans and Quinton "Rampage" Jackson were ready to kill each other. The trash talk for the bout was absolutely brutal, and we were all ready to see, as Rampage so eloquently put it, "some black on black crime."
The hatred intensified leading up to the fight, and fans were frothing at the mouth with anticipation as the cage door closed behind the two light heavyweight juggernauts.
Bruce Buffer announced the fight.
Rogan babbled with excitement.
Referee Herb Dean clapped his hands, and they were off.
...And we all fell asleep.
To say this bout was disappointing is a severe understatement, and I see the main event at UFC 145 playing out similarly.
When the moment is big and the stakes are high, Rashad plays it a little safe.
It's effective, I get it; it's just not what we want to see!
Look for Rashad to try his best to turn his fight with Jones into a wrestling match much in the same way he did with Rampage and Phil Davis.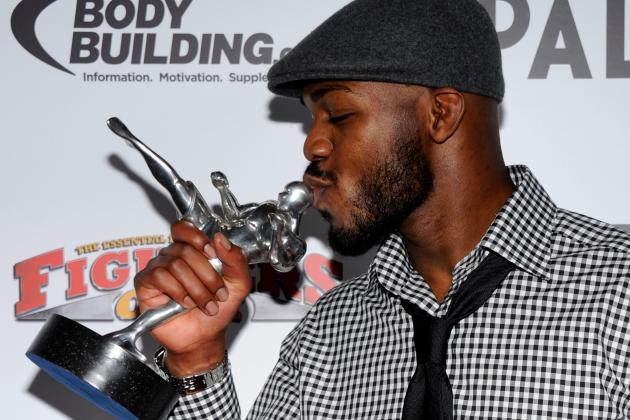 Ethan Miller/Getty Images

This fight has been hyped to death by this point, and the expectations now are almost unreasonable.
At one point we all felt this bout was never going to happen, and now that it's finally here, I think we may be a little too excited.
There is so much at stake for each fighter (beyond the belt), and when you add pride, bragging rights and the possible achievement of legendary status into the mix, things are going to slow down.
Just ask GSP. (hehe)
Nobody ever wants to lose, but I'm expecting these guys to be ridiculously cautious so as not to tarnish their respective images.
We may just be expecting fireworks that aren't in store, and that's going to make the night end on a sour note.
Back off a bit with your expectations, and instead prepare for a tactical war between two highly skilled fighters with everything to lose.
If you do that, you'll be fine.
If not, don't say I didn't warn you when you're complaining on Sunday.