5 Most Exciting New England Patriots Position Battles to Watch This Summer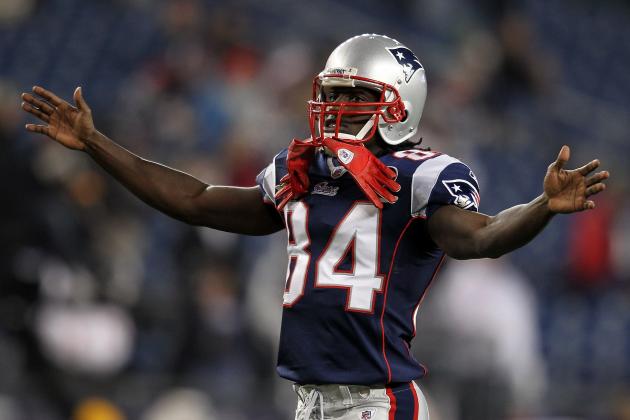 Jim Rogash/Getty Images

Some New England Patriots don't have to worry about their place on the team next year.
Tom Brady? Rob Gronkowski? Vince Wilfork? Don't worry. You're all set.
Most of the players on the team, however, will have their roles judged at the tail end of summer by Bill Belichick and staff. Some are guaranteed places on the team, but their positions' depth charts just need to be decided. Others are Patriots for now, but that can easily change before next September.
Some positions have a few spots set, and the battle will be between a few players. With other positions, everyone's in a fight for their job. The whole thing is up for grabs.
The draft later this month will further muddy the waters, but as of right now, here are the position free-for-alls to watch when football resumes come the hazy, hot and humid days of July and August.
Begin Slideshow

»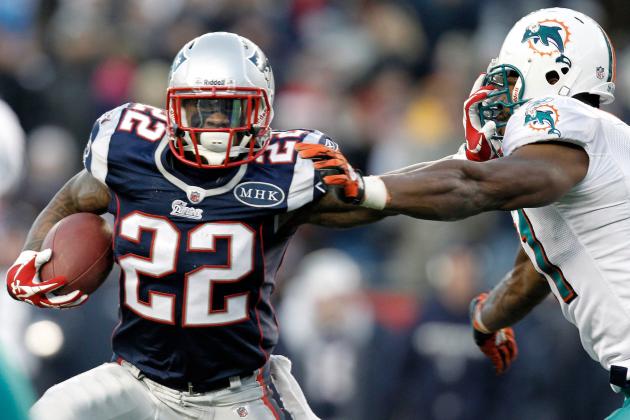 Winslow Townson/Getty Images

BenJarvus Green-Ellis is gone, and with him goes a lot of production and reliability. So the remaining cast, which includes Stevan Ridley, Shane Vereen and Danny Woodhead, will have to find a way to fill the hole while performing their own roles as well.
Ridley would be the most sensible replacement for the former 1,000-yard rusher. He got substantial playing time last year, has a similar physical running style and also sports an explosiveness that Green-Ellis always lacked. Ridley exceeded 10 carries four times and averaged over 5.4 yards per carry for three of them, so the makings of a starting back are clearly there.
Fumbles are the only question mark concerning Ridley, and with the team's trust in him hard to project, it's important to consider how Vereen factors in. The California product barely played last year, but he was a second-round pick and was praised on draft day for his athleticism and ability in the passing game.
Vereen had hamstring trouble in the preseason last year, and his development lagged behind all year. If his health is managed properly this time around, he will be getting plenty of preseason snaps in a delayed opportunity to make an impression on the coaching staff.
Not to mention, there's still Danny Woodhead and his effectiveness on draws and in the passing game. It'll be interesting to see how this sorts itself out.
Winslow Townson/Getty Images

The Patriots' offensive line picture will become clearer once Brian Waters, and Matt Light decide whether they're coming back. Regardless, there are plenty of questions that will receive answers once the summer rolls around.
Is Nate Solder ready to man the left tackle spot, or is Sebastian Vollmer the man to beat? Is Logan Mankins a lock to be back by the start of the season? Is Dan Connolly the guy at center going forward?
Even beyond the starters, there's the issue of 6'5", 358-pound Marcus Cannon. If it weren't for cancer, which he has since beaten, Cannon would have likely been a second-round pick. Where does he factor in?
A sleeper could be former Raider and Seahawk Robert Gallery. The second overall pick in 2004, Gallery could just be insurance for a Light or Waters departure, but he shouldn't be out of the running for a starting spot. He's performed well as a guard, which has helped him save face after flaming out as a tackle, and if the Patriots need a replacement for Waters, Gallery is a candidate.
As if that's not enough, there's plenty of speculation that the Patriots will use a first- or second-round pick on an offensive lineman in the draft. If they do, things will just get crazier.
If his knee heals on time, Mankins is the starter at left guard. No doubt. It's just as clear that Solder, Vollmer and Connolly will have big roles. Exactly where, however, remains to be determined.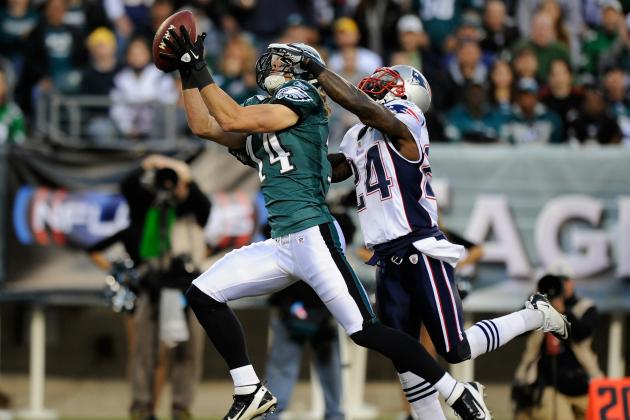 Patrick McDermott/Getty Images

The cornerback position could go a variety of ways in New England. Everything from the No. 1 starting spot to the dimeback is up for grabs.
Kyle Arrington, Devin McCourty and Ras-I Dowling are the favorites in the race, and all three could make a case for a starting spot. Arrington was the team's best corner last year, McCourty is a first-round pick and former All-Pro and Dowling is a second-round pick with a terrific physical skill set.
Either one could be the top starter. Either one could be a nickelback. There are no guarantees.
While unlikely to supplant either of the aforementioned players, Sterling Moore will provide ample competition. The undrafted rookie came out of nowhere to become a consistent player for the Patriots at the end of the season. He'll have to prove he's more than a playoff Cinderella story in the preseason, and if he's successful, he should give the Patriots good depth in their sub packages.
The defensive backfield also had a free agency addition in Will Allen, who started 124 of 125 games from 2001-09 before starting only six of 15 games last year for the Dolphins. At 33 years old, Allen's days as a sure-fire starter are behind him, but he's still got depth value and will be pushing for a spot on the 53-man roster.
The Patriots have also been tied to cornerbacks in some draft rumors, with Janoris Jenkins rumblings especially persistent. New England did have the second-worst pass defense in the league a year ago, so Bill Belichick wouldn't be remiss in eyeing an upgrade in the secondary. If he does, this could develop into the most competitive battle on the team.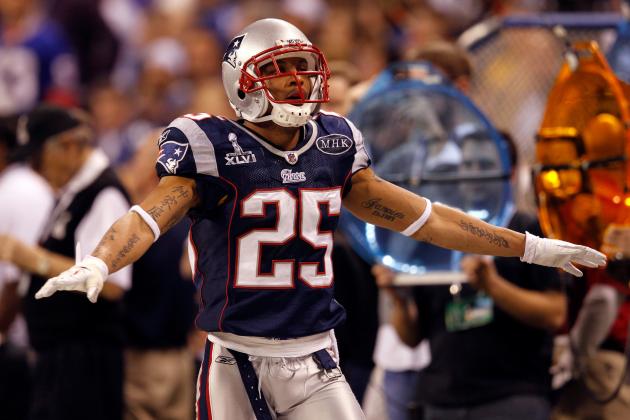 Rob Carr/Getty Images

The Patriots had to deal with a gaping hole at safety last year. It never got quite this bad, but it came close.
Understandably, New England's already gotten started fixing the problem. They've begun the repairing process, and it's likely not finished yet.
Steve Gregory was added via free agency, putting him in a competition with James Ihedigbo, Sergio Brown and Josh Barrett for the spot next to Patrick Chung. Chung's the only true strong safety on the team and a major stabilizing presence; the team looked lost without him when he missed eight games due to injury.
At this point, it'd be hard to believe that the Patriots are done tinkering here. New England has been tied (as has every team with safety needs) to Alabama's Mark Barron, considered the best safety prospect in a weak draft class.
There are also remaining free agents to consider. According to reports, the Patriots have expressed interest in former Dolphin Yeremiah Bell, and A.J. Otogwe and Jim Leonhard are among the big names still out there. If the Patriots aren't satisfied with the draft class, they can still find the answer to their woes before the season starts.
Regardless of who gets added, the race is on. Chung is penciled in for a starting spot, but the role of his partner in crime is wide open. Expect the auditions to get competitive.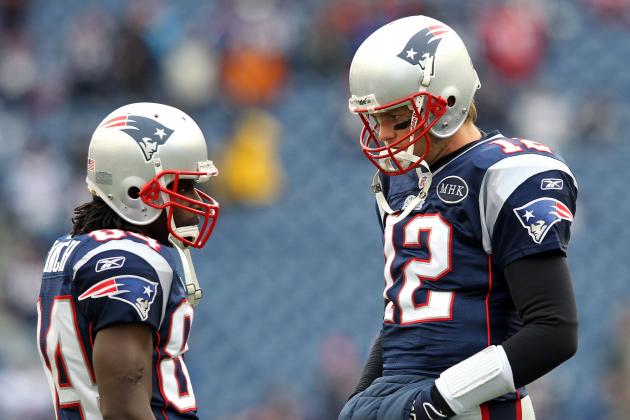 Jim Rogash/Getty Images

This is going to be interesting.
En route to an AFC championship and berth in Super Bowl XLVI, the Patriots were considered thin at receiver, devoid of explosive talent. Fast forward half a year, and wide receiver is far from a weakness.
If anything, the Patriots flooded themselves. And how the situation resolves itself will be a spectacle.
New England has nine receivers, only two of which (Brandon Lloyd and Wes Welker) are dead locks to make the roster. Julian Edelman and Matthew Slater are valuable for their versatility, so they're safe bets to stick around, but after that, the receiving corps is riddled with uncertainty.
Chad Ochocinco's been rumored to be on the chopping block for months. Deion Branch's speed and quickness has steadily declined. Anthony Gonzalez is no guarantee to be healthy. Donte Stallworth's caught only 41 passes since leaving New England after 2007. Tiquan Underwood and Britt Davis, best of luck.
It's a large enough group, and the Patriots can be confident that whoever emerges will be able to contribute to the offense. The presence of Lloyd puts less pressure on the No. 3 receiver to be someone who can beat man coverage and get open frequently, so New England should find the player it's looking for out of the current cast.
Will things click for Ochocinco? Will there be a Stallworth redux? Can the Brady-to-Branch magic make it one more year?
Those are the questions. In a few months, we'll have the answers.